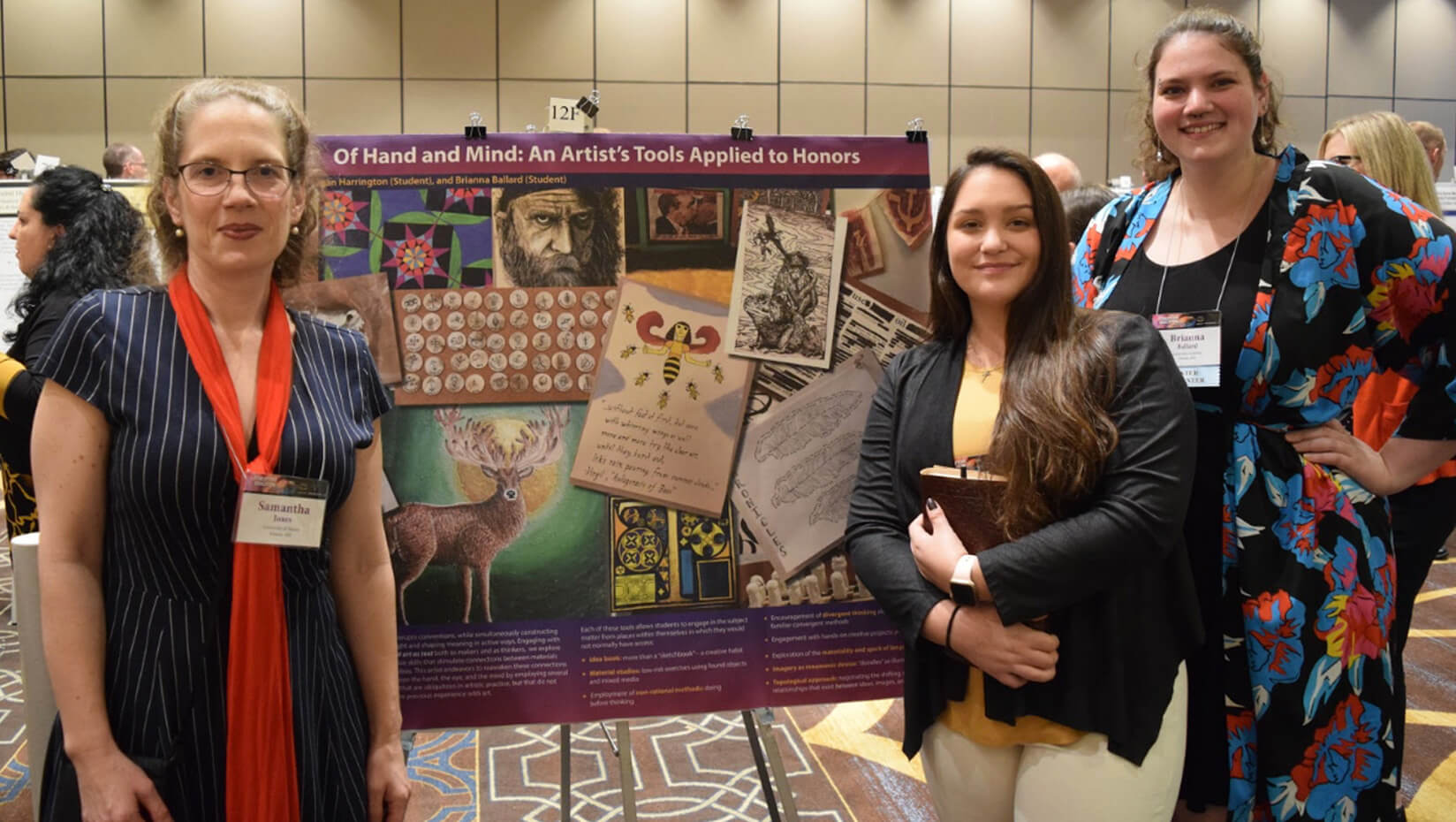 Jones receives first-place poster award at national Honors conference
Samantha Jones, adjunct assistant professor of art and Honors College preceptor at the University of Maine, won first place in the Faculty Poster Session at the 2019 National Collegiate Honors Council (NCHC) Conference.
Jones and co-presenters, fourth-year Honors history and anthropology double major Brianna Ballard and fourth-year Honors psychology major Raegan Harrington, were recognized in the category "Revitalizing an Existing Course."
Their poster, titled "Of Hand and Mind: An Artist's Tools Applied to Honors," explored alternatives in experiencing Honors texts through visual art. By engaging with visual art and exploring creative skills that stimulate connections between materials and ideas, students engage with tools such as the idea book and studio projects, opening new avenues of expression and understanding.
Jones, Ballard and Harrington were among 12 UMaine Honors faculty and staff and 16 Honors students who joined more than 2,000 of their peers from Honors programs and colleges around the country at the 2019 NCHC conference held in New Orleans, Louisiana, Nov. 6–10.