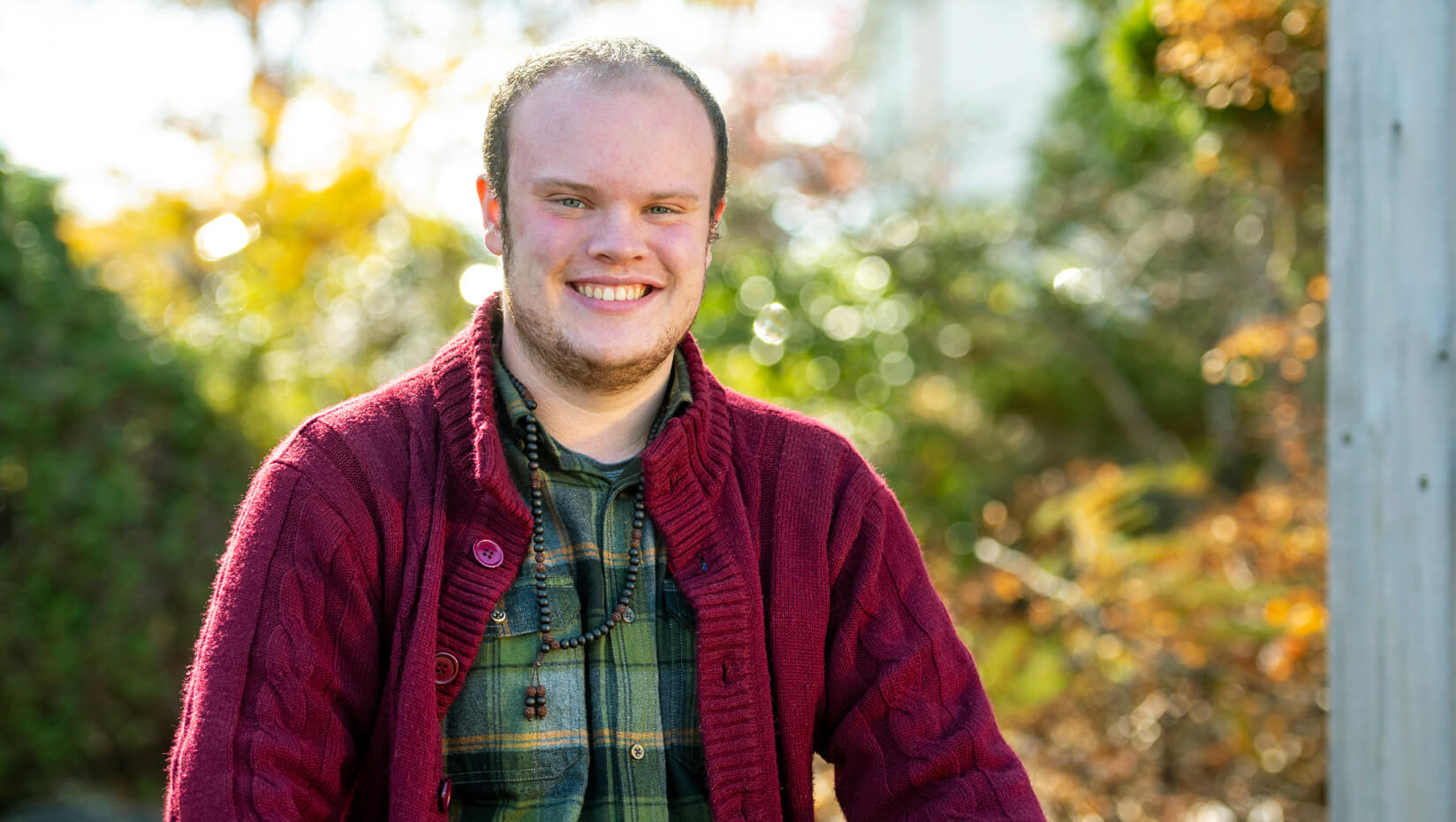 Jarred Haynes: Anthropology student studies biodiversity, conservation in Bali
Jarred Haynes of Westbrook, Maine had the experience of a lifetime this summer studying abroad in Kerambitan, Bali, in Indonesia.
The sophomore anthropology major studied through the School for International Training (SIT) Biodiversity and Conservation Studies program, which focused on biodiversity, resource-use patterns, and conservation initiatives in the surrounding community.
Haynes, who also has an environmental science minor and is in the Honors College, has always enjoyed learning about human behavior and history, especially culture and different traditions.
"I have always cared about the environment and nature," he says. "One of my favorite things to learn about is the role of nature, religion and magic in other cultures."
Studying abroad "posed a lot of challenges, mostly based on working with such a small group of people in close quarters and stressful situations," says Haynes. "It was extremely educational and I learned a lot of the language (Bahasa Indonesia) and about conservation in Indonesia."
Haynes, who loves hiking, says the most memorable experience abroad was getting up at midnight and driving four hours away to climb Mount Ijen, a six-hour hike that was "one of the steepest climbs I've ever made."
He also enjoys archery, reading, writing, researching topics that interest him, and gardening, using the herbs he grows to make natural remedies. Recently he also has started making candles, sprays and other natural items and selling them at farmer's markets.
"I love the diversity at UMaine. The amount of individuality and acceptance is really comforting," says Haynes. "The clubs and activities make the campus a vibrant and enjoyable place."
And Haynes says studying abroad is one of the best things a student can do in college.
"It opens you up to so many scenarios and learning experiences," he says. "In my Honors sequence last year, we read some of the writing in Da Vinci's notebooks and he wrote, 'Wisdom is the daughter of experience.' That quote has never been more applicable in my life."
Contact: Cleo Barker, 207.581.3729