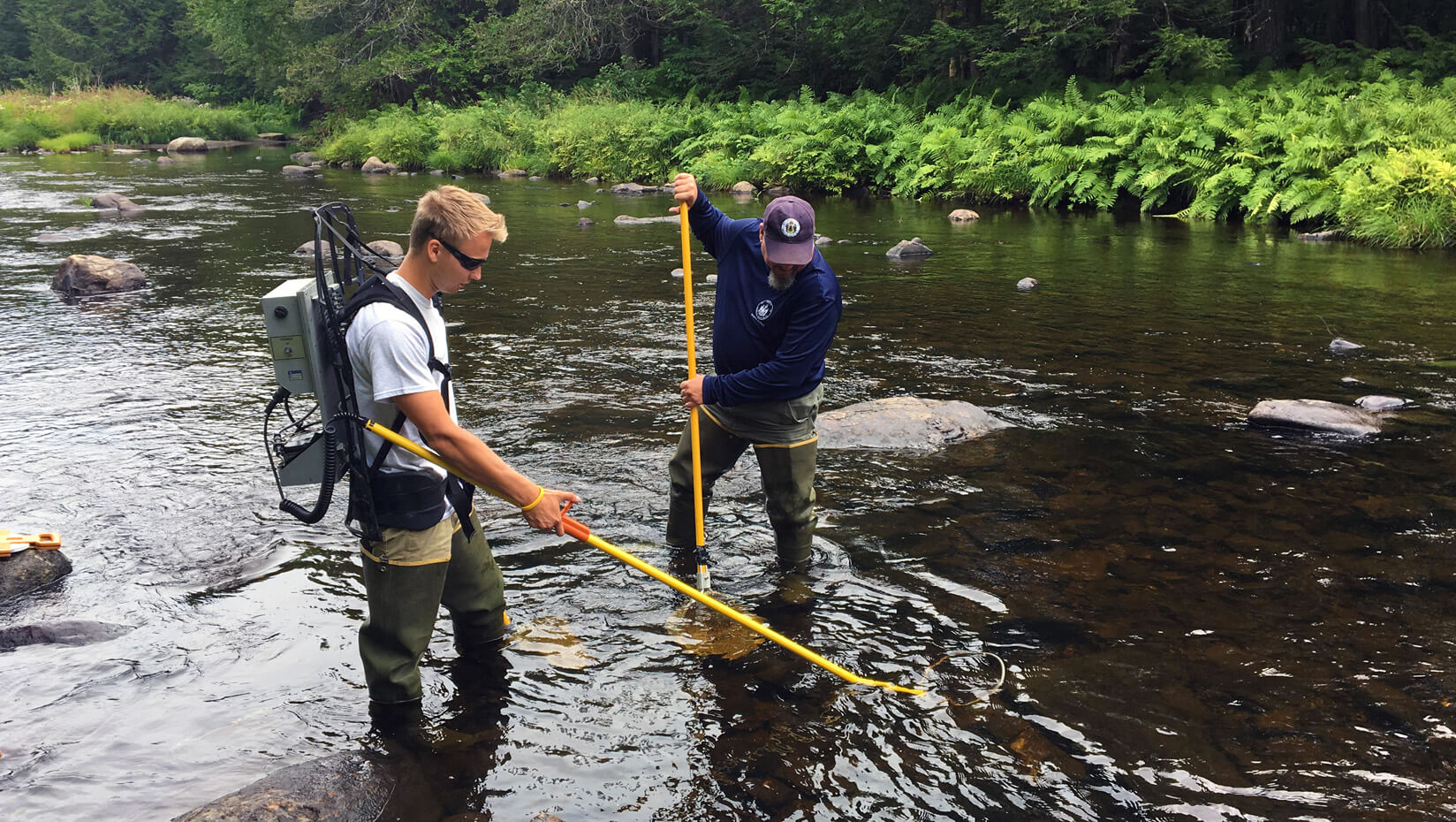 UMaine students interned with NOAA salmon research team this summer 
Six University of Maine students were part of a group of eight students who interned this summer with the Atlantic Salmon Ecosystems Research Team, part of the NOAA Northeast Fisheries Science Center based at the Woods Hole Laboratory on Cape Cod, Massachusetts and the Maine Field Station in Orono.
The students worked on rivers, at fish hatcheries and in labs across Maine and in Massachusetts, expanding academic knowledge and practical and social skills.
Owen VanDerAa, an ecology and environmental sciences student, and Andy Clement, a marine policy graduate student, spent the summer working on Atlantic salmon freshwater assessments and research at the Maine Department of Marine Resources in Jonesboro. VanDerAa also worked on salmon habitat and river enhancement in the Narraguagus River, and gained a better understanding of the status of the fish as a resource. Clement worked with nonprofit organization Project SHARE (Salmon Habitat and River Enhancement) to return the river to a healthy state with a natural flow and path.
Miranda Furnari, a marine sciences student, studied sturgeon habitat, predator-prey interactions and population dynamics on the Penobscot River. She was able to experience the full range of a scientist's tasks, and broadened her knowledge of how the fish are being affected by other species and the environment.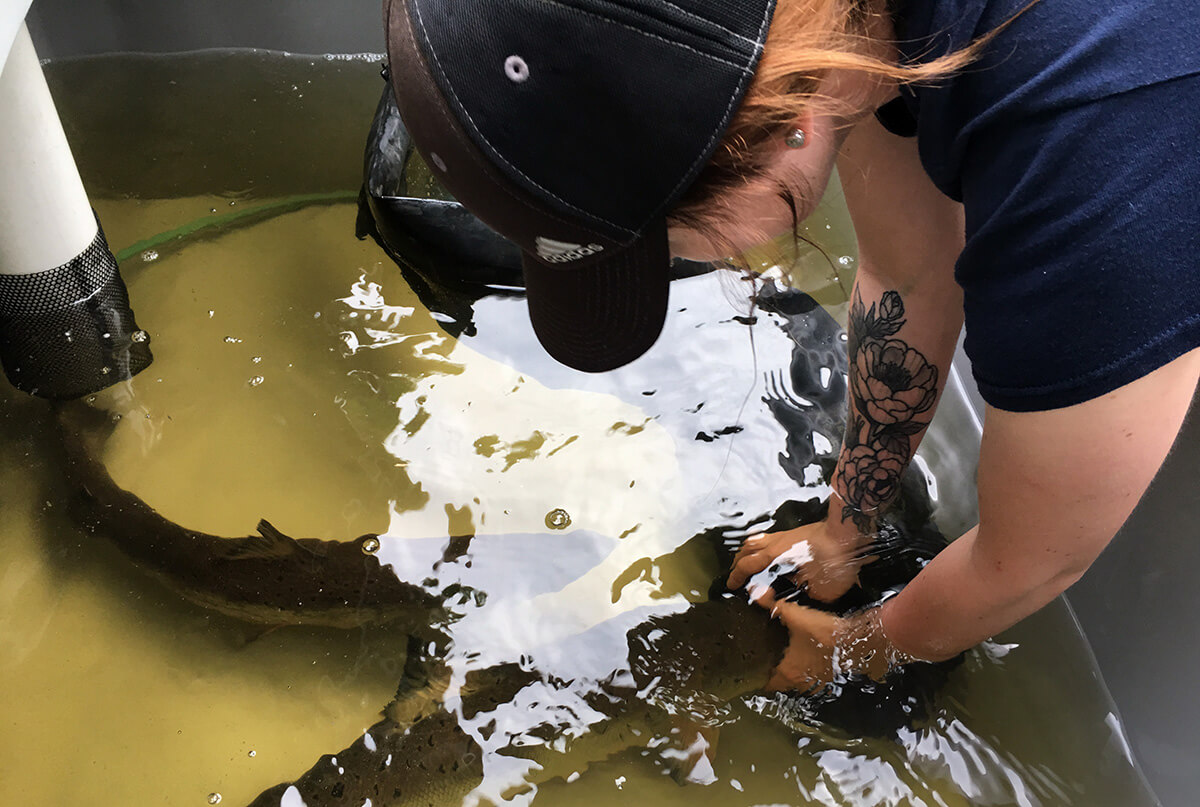 Spencer Campbell, a wildlife ecology student, monitored the annual returns of endangered Atlantic salmon to the Penobscot River at the Milford fish lift for the Maine Department of Marine Resources in Bangor. He also worked on habitat restoration with Project SHARE.
Brian Silva, a marine sciences student, spent his summer at the Woods Hole Laboratory studying the energy-density dynamics of key prey species found along the west coast of Greenland. The work will help researchers analyze prey composition to determine how valuable those species are to forager species.
And Liberty Chestnut spent her summer at the Maine Department of Marine Resources in Augusta, her third summer as an intern there. She trapped smolt and fry, helped move salmon around dams and other impediments along their natural migration route, and engaged in other tasks while expanding her knowledge of river ecology.
The other interns were Rachel Kim, a biology student at Juniata College, and Justin Chandler-Holtz, a biology and marine science student at Eckerd College. A full news story is on the NOAA Fisheries website.
Contact: Cleo Barker, 207.581.3729