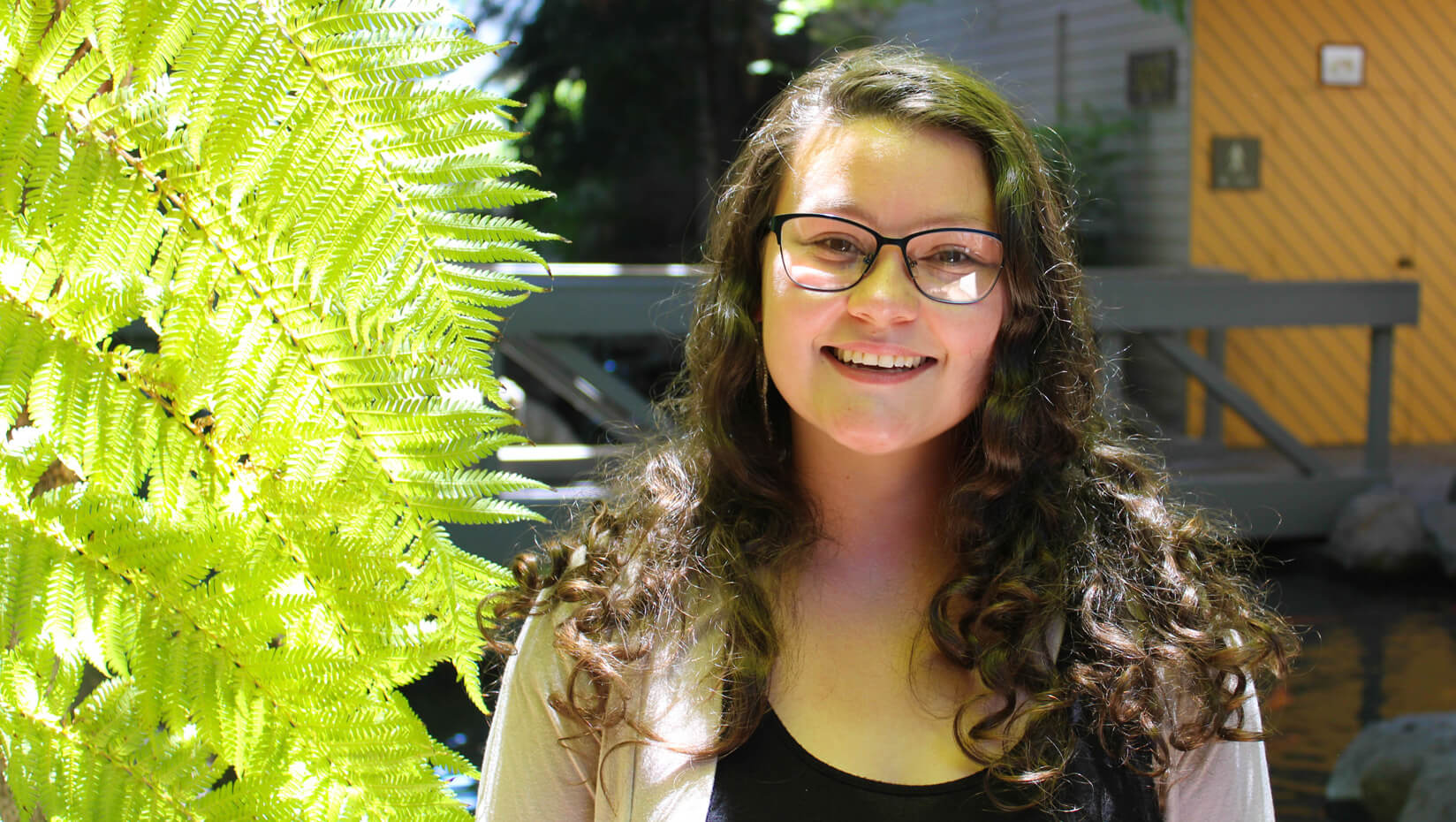 Tyler-Ann Harris: Social work student interns with International Rescue Committee
Tyler-Ann Harris of Indian Island, Maine had the chance this summer to work with the International Rescue Committee in Sacramento, California as a Volunteer Coordination and In-Kind Donation Intern.
"I have a passion for working with systems, particularly systems that are based in human sciences. Having a career of getting to make positive, lasting changes in people's lives is the most rewarding path that I can think of," she says.
The social work major, who will graduate with a bachelor's degree at the end of August, also is a member of the Penobscot Nation.
"The IRC responds to the world's worst humanitarian crises by helping to restore health, safety, education, economic well-being and power to people devastated by conflict and disaster. For over 80 years the organization has been assisting individuals in stabilizing, regaining control of their lives, and thriving in their new homes," Harris says. "I interface with the Sacramento community to identify the best fit for their support of our services and beneficiaries."
Harris also has done significant work identifying systemic gaps and intervening with solutions for multiple IRC offices across northern California, and has adapted and created resources to streamline the onboarding and training processes for volunteers and interns.
"Tyler-Ann's enthusiasm, flexibility, and professionalism has provided critical support for our services at the IRC in Sacramento and Oakland. She is a self-starter who dives into challenges to develop accessible solutions. She has been an absolute joy to supervise and has truly had a lasting impact on our Volunteer and Donations programming," says Missy! Orr, Community Engagement Manager at IRC.
"My favorite part is being able to play a role within such an amazing organization and see the positive impact of my contributions," she says. "I have been able to attend an Economic Empowerment Workshop that supported female clients in their journey towards self-sufficiency. Seeing a difference in our clients from before and after they work with us gives me a true sense of gratification."
At UMaine, Harris loves "the strong sense of community noticeable around campus. The fine education I received also was a highlight of mine. Students, professors, and other faculty support each other in the greatest extent possible while maintaining professional standards."
Outside the classroom, she enjoys hiking, and volunteering — her favorite projects have been with the Peace & Justice Center of Eastern Maine.
After graduation, Harris hopes to gain experience working with different populations and eventually practice internationally.
Contact: Cleo Barker, 207.581.3729