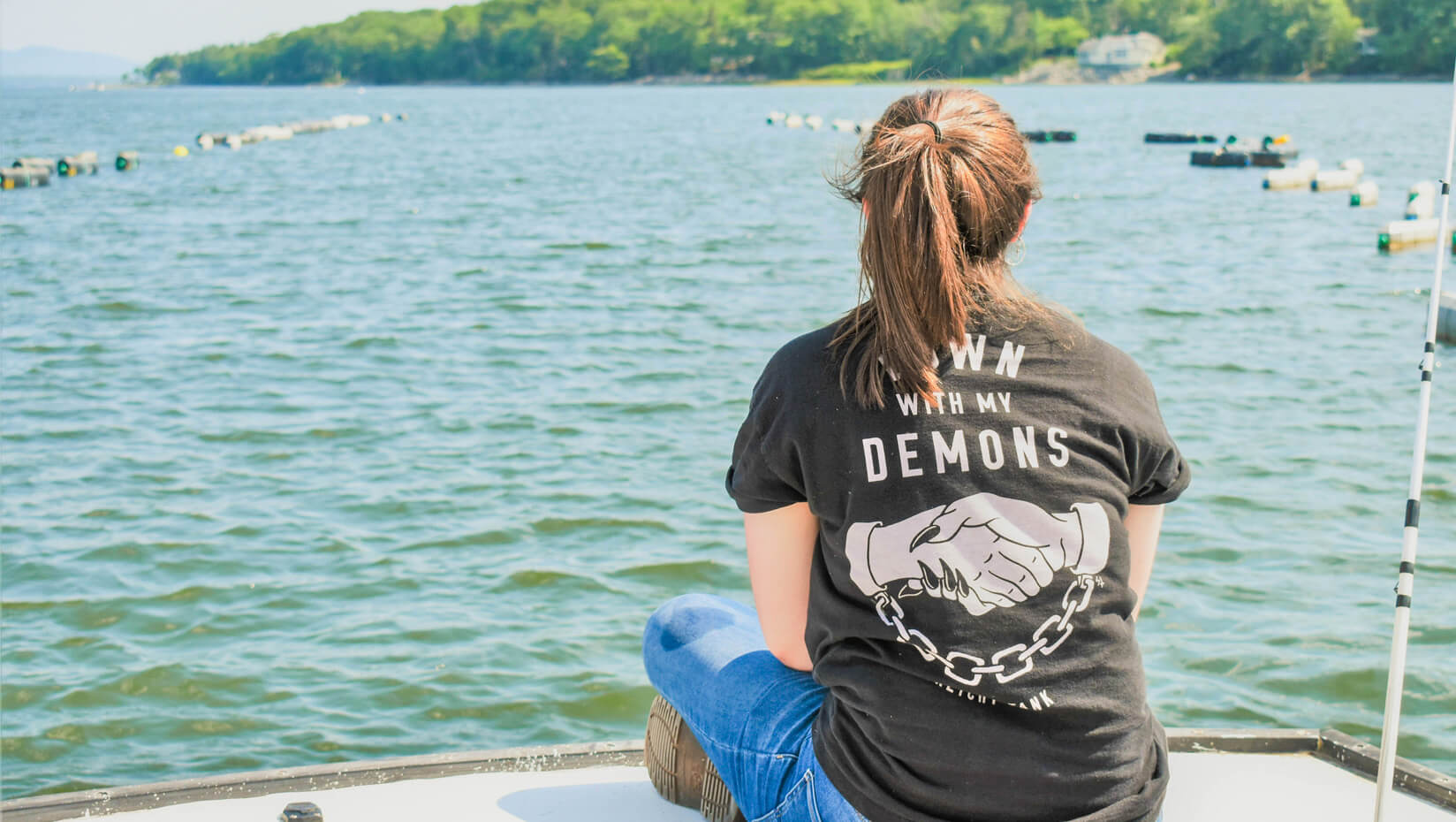 Alexyss Limewood: Marine sciences student researches most efficient ways to grow oysters 
Alexyss Limewood of Pleasant Point, Maine attributes her love of the ocean to growing up on the Maine coast and finding "fascinating things" on the beach. This, and watching "The Blue Planet," made her realize she wants to learn more about the marine ecosystem.
"The ocean has so much to be discovered and I would like to venture into that unknown," says Limewood, who is a member of the Passamaquoddy Tribe.
The senior marine sciences major with a concentration in marine biology is spending her summer in Ellsworth researching the effects of exposure on the growth of oysters.
Limewood is investigating whether oysters can grow as efficiently in exposed conditions as in sheltered ones. She is measuring the growth rate of baby oysters, and environmental factors affecting them, as well as observing the impact of site exposure and hydrodynamics at four different sites. Each site has a different level of exposure, from completely exposed to intertidal.
"The most interesting part to me, so far, is that there are many components that need to be considered to rear oysters, with one important factor being the design of the cages that have to be able to withstand the level of hydrodynamics," says Limewood. "I hope to learn how to farm oysters as well as about the different factors that have to be considered to allow them to grow as efficiently as possible."
Limewood is working with Timothy Bowden, associate professor of aquaculture at Maine, and Anne Langston at Pemetic Sea Farms on the research, which will be part of her capstone project funded by the Maine Food and Agriculture Center.
"I love UMaine because it offers something for everyone and has professors who are very knowledgeable in their subject of teaching," she says.
Outside the classroom, Limewood enjoys spending time with family and friends, going to concerts, exploring Maine's coast and traveling.
Contact: Cleo Barker, 207.581.3729