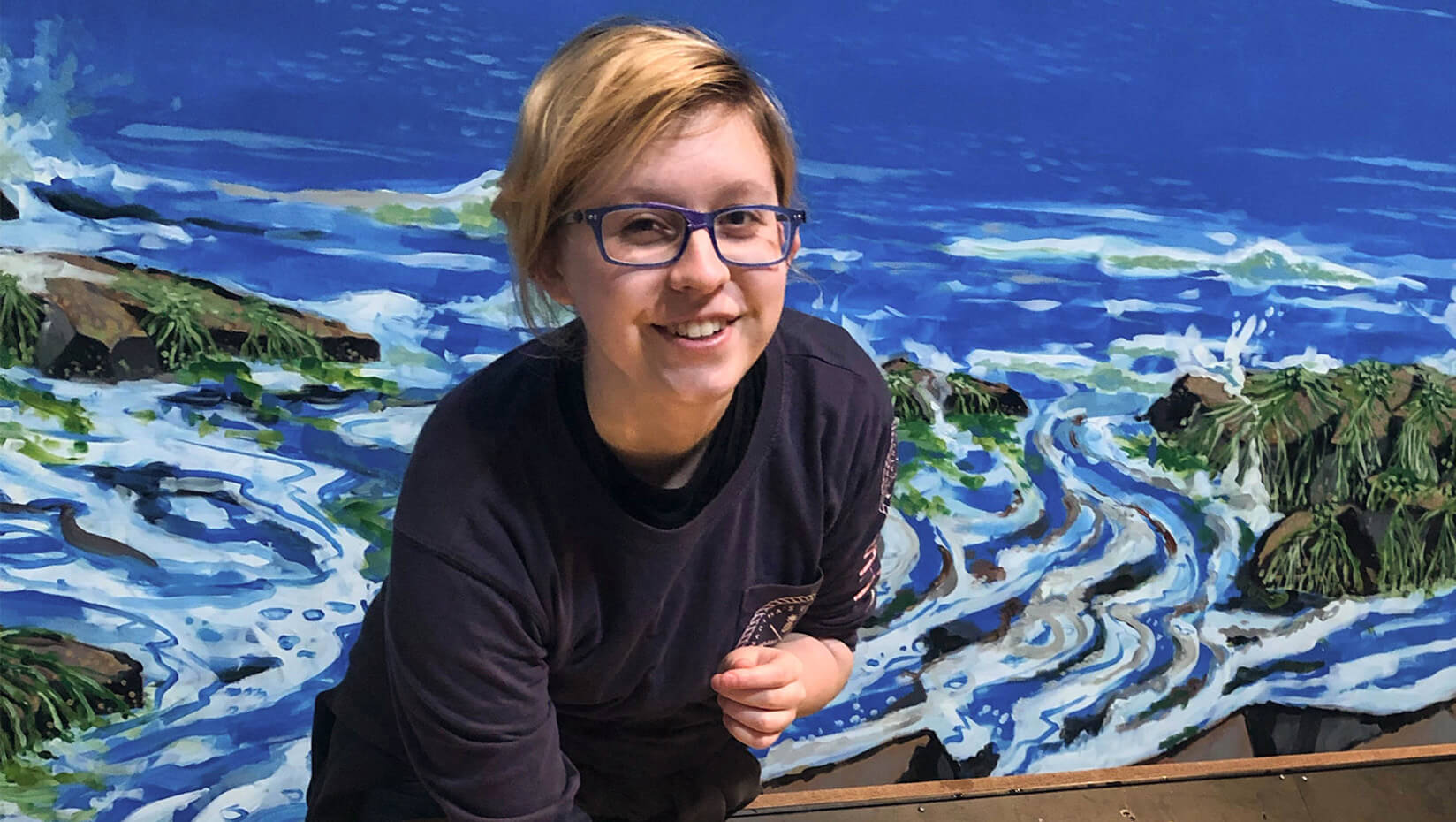 Yarbrough named 2019 Hollings Fellow
University of Maine third-year marine sciences major and honors student Brynn Yarbrough of Wrentham, Massachusetts has been named a 2019 Ernest F. Hollings Undergraduate Scholar by the National Oceanic and Atmospheric Administration (NOAA).
Yarbrough is one of 125 Hollings Scholars nationwide selected this year by the NOAA Office of Education to receive a two-year academic scholarship for their junior and senior years, paid summer internship opportunities and funding to participate in national scientific conferences. She is the third UMaine student in three years to receive the prestigious scholarship; marine sciences major Grace McDermott was a 2017 Hollings Fellow and 2018 salutatorian and bioengineering major Brianna DeGone received the award from the NOAA Hollings scholarship program in 2016.
"(The scholarship) means I'm getting closer to my goals of sharing what knowledge I gain with the world," says Yarbrough. "(It also provides) the opportunity to work with people who can further my skills."
Since her first year at UMaine, Yarbrough has collaborated in the toxicology lab of Nishad Jayasundara, assistant professor of marine physiology, to study how zebrafish embryo mitochondria react to heat stress, including that resulting from climate change. In her research in the coming year, she will explore the implications of early-life heat stress on behavior and metabolism throughout the life stages of the zebrafish, which are model organisms.
"(Professor Jayasundara) has allowed me to work with great technology on projects that test my independence," says Yarbrough, who plans to pursue graduate school abroad. "With him, I have presented two posters, one oral presentation and mentored a high school student. This summer I will be working on publishing my first scientific paper. Thanks to him, my lab skills have improved immensely and I have been given many opportunities to grow and think for myself."
Yarbrough noted that in School of Marine Sciences classes, students are taught the academic material and "how to think properly about it."
"I do not forget what I learn because part of what I am learning is a process," she says. "UMaine's academic atmosphere encourages me to push myself not just for a grade, but so that I grow into the scientist I need to be."
Yarbrough was supported in her application by the School of Marine Sciences undergraduate coordinator William Ellis and the UMaine Office of Major Scholarships. To find out more about this and other merit nationally competitive scholarships, contact Nives Dal Bo-Wheeler at the Office of Major Scholarships nives.dalbowheeler@maine.edu.
Contact: Margaret Nagle, 207.581.3745