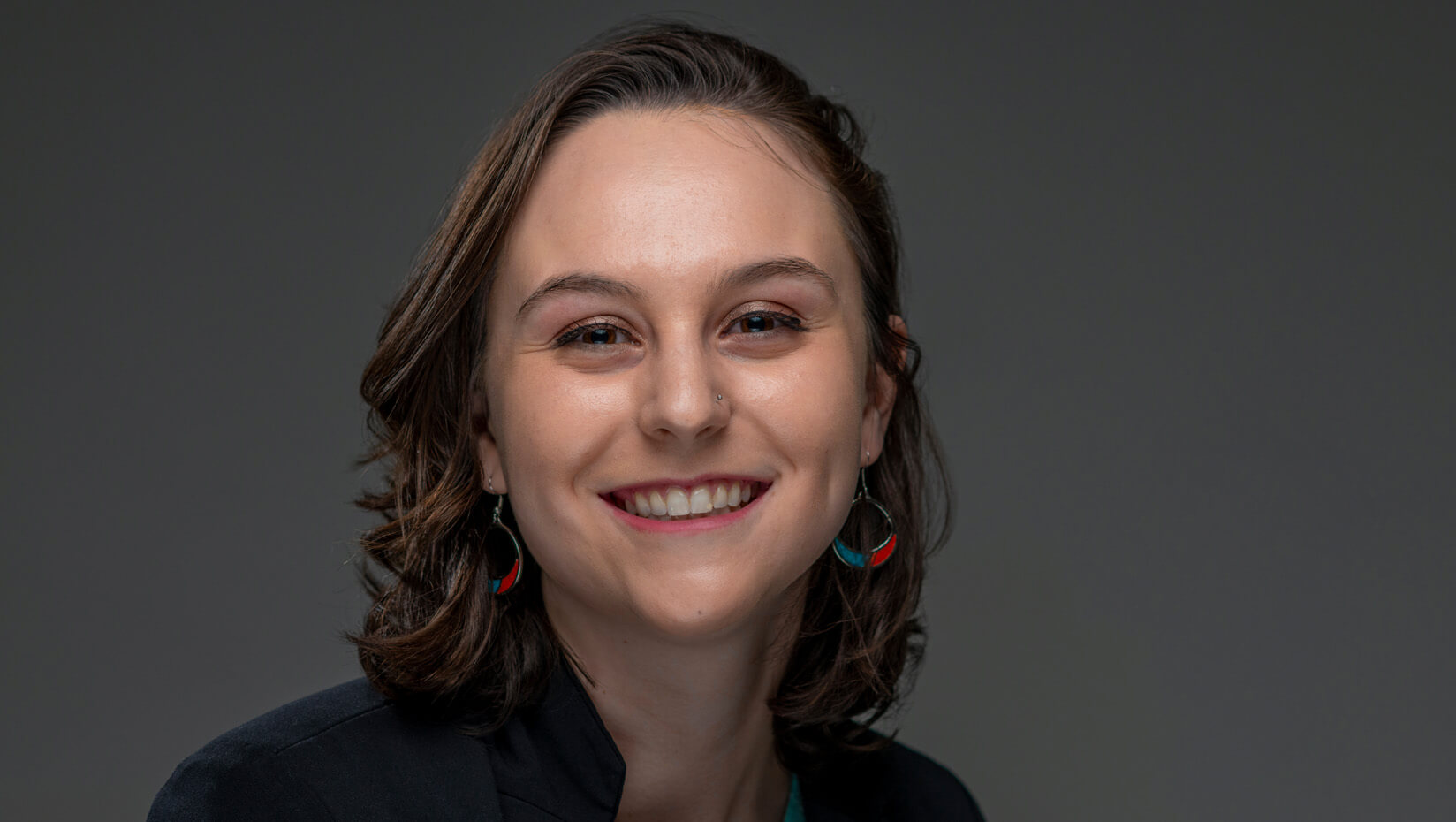 Grace Pouliot: Outstanding Graduating Student
Grace W. Pouliot, of South Berwick, Maine, has been named the Outstanding Graduating Student in the College of Education and Human Development and Honors College.
Pouliot, a student in the Honors College, is an elementary education major with concentrations in mathematics and English language learning.
The 2015 Mitchell Scholar is a recipient of this year's Maine Campus Compact Heart and Soul Student Award and is a member of All Maine Women honor society.
In the Honors College she was a project leader in the Servant Heart Research Collaborative, working on projects to support the Child Rescue Center in Bo, Sierra Leone. Her honors thesis is "The Attachment Theory: A Content Analysis of the Objectives of the Servant Heart Training Modules."
Pouliot also has attended Tembusu College at the National University of Singapore, co-directed the university's chapter of Camp Kesem and participated in UMaine Active Minds.
She plans to pursue a career as a middle school teacher with concentrations in mathematics and English language learning. Pouliot also hopes to earn a master's degree in educational counseling.
What difference has UMaine made in your life and in helping you reach your goals?
The people I've met here at UMaine have been so incredibly encouraging. From professors and advisers to friends and mentors, I know that I couldn't have made it to graduation without the kindness and generosity of the UMaine community.
Have you had an experience at UMaine that has changed or shaped the way you see the world?
The summer after my sophomore year of college I was able to study abroad through the Honors College at Tembusu College in Singapore. I loved getting the chance to explore a new part of the world — I had never been to Southeast Asia before that summer, let alone Asia — and I also enjoyed studying with students with incredibly different backgrounds from my own.
Why UMaine?
My older sister studied at UMaine before I did, and when I came up to Orono to visit her with our family I remember falling in love with this campus. Sure, UMaine had the program that I wanted and more opportunities than I would ever be able to pursue, but the decision to attend was made for me as soon as I felt at home on campus.
How would you define the opportunities for student success at UMaine? Is there any particular initiative, program or set of resources that helped you succeed?
I have been very lucky at UMaine to be a part of two academic colleges — the College of Education and Human Development and the Honors College — and both have provided me with so much support for success. In the College of Education and Human Development, I have the most supportive, encouraging advisers that I could ever dream of, and professors who are truly invested in my well-being. In the Honors College, I have opportunities for conferences and professional development, as well as professors who push me to challenge my own beliefs. I would say that the dual support between the two colleges has been essential to providing me with the tools that I need for success.
Have you worked closely with a professor or mentor who made your UMaine experience better?
I worked with the lovely (associate professor of early childhood development and education) Julie DellaMattera on the Servant Heart Research Collaborative and my Honors thesis, and her encouragement was instrumental. The associate dean of the Honors College, Melissa Ladenheim, has constantly pushed me to strive. I also have to give credit to Faith Earhart, Dominic Varney and all the other advisers at the COEHD advising center, because they have been so instrumental in helping me develop my professional goals and figure out how to make the most of my time at UMaine.
What advice do you have for incoming students to help them get off to the best start academically?
From the very first semester, make a plan for the classes you'll take in the next four years. It's so important to know you're on track for graduation, so meet with your adviser from the beginning and figure out semester by semester what you'll be studying. You can always change your plan later if you need to, but you can't have a Plan B unless you have a Plan A.