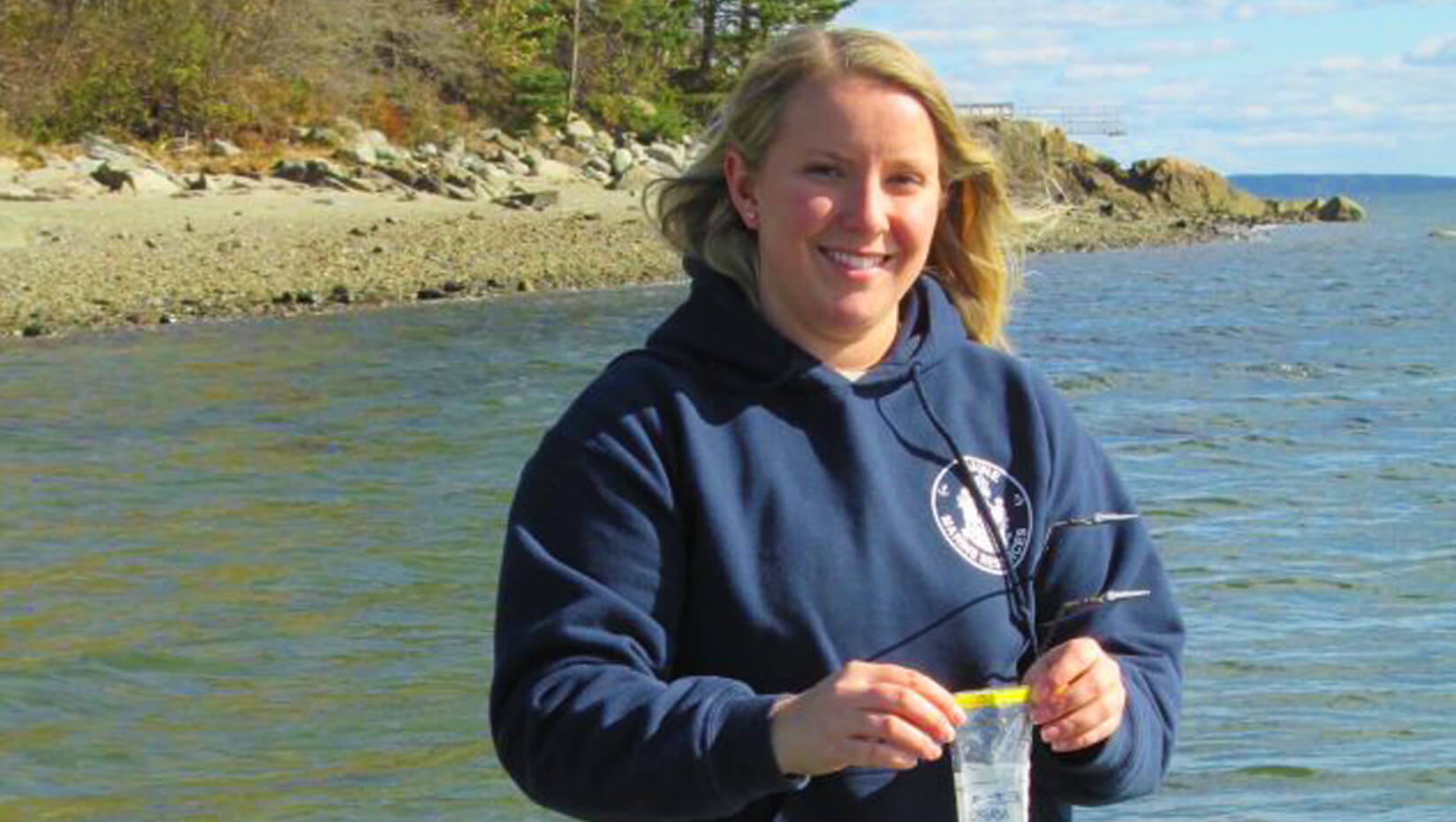 Hannah Horecka: Master's student divides time between UMaine, Department of Marine Resources
As an undergraduate marine sciences student at the University of Maine, Hannah Horecka's Honors College thesis focused on biotoxin trends, such as red tide, in Cobscook Bay.
Her research helped her land a contract position at the Maine Department of Marine Resources (DMR) shortly after graduating in 2012, and a job as a staff scientist in 2015.
In January 2018, Horecka returned to UMaine as a master's student. Working with Sean Smith, a professor in the School of Earth and Climate Sciences and the Senator George J. Mitchell Center for Sustainability Solutions, she is studying land-sea interactions in coastal pollution.
At DMR, Horecka manages the shellfish flats from Stockton Springs to Schoodic Point.
"My job is to take the data and determine if they meet the standards for shellfish harvest to see if they're safe for human consumption," Horecka says.
The full profile on Horecka and her research is on the Mitchell Center's website.
Contact: David Sims, 581.3244