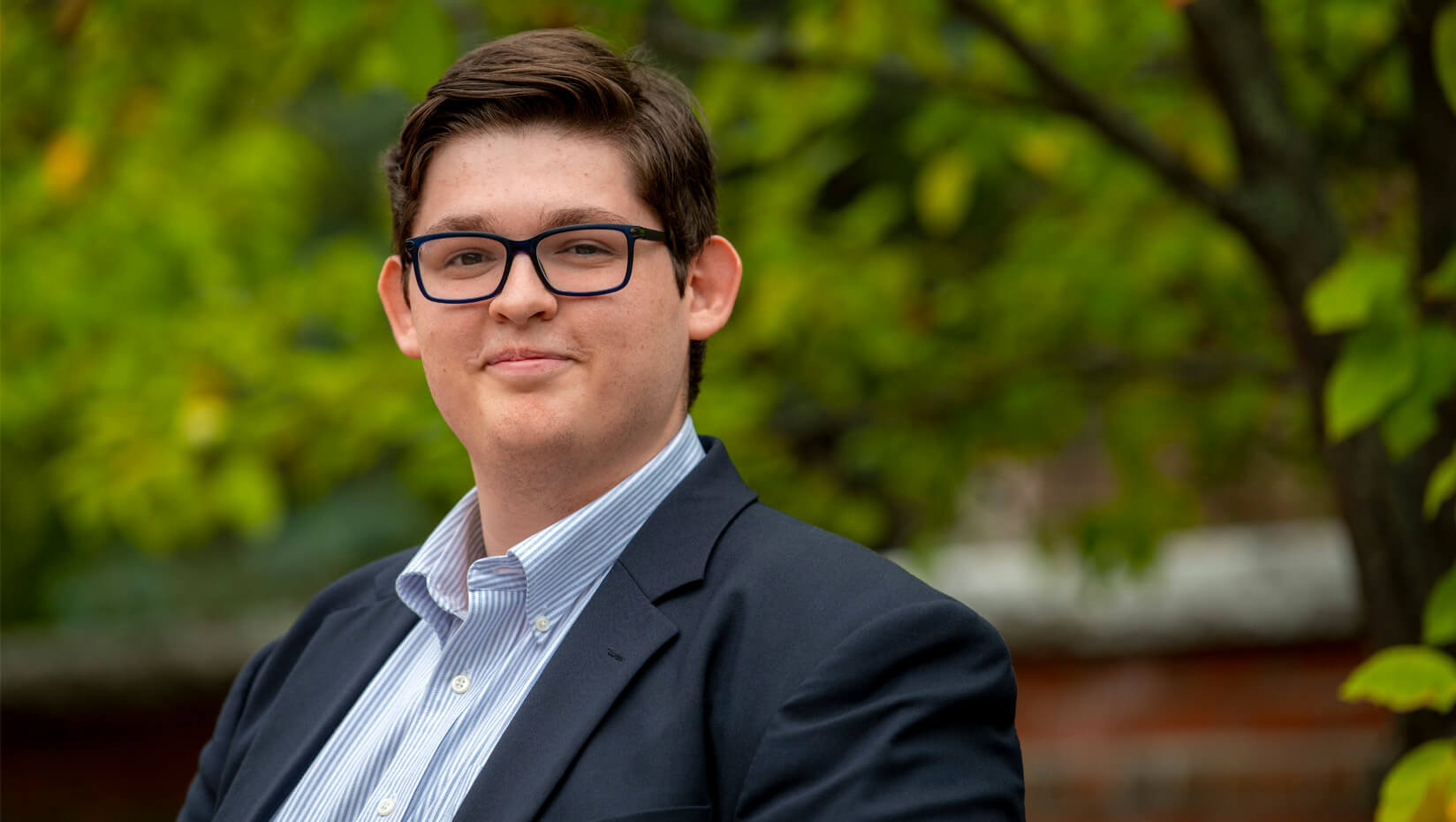 Social media spotlight: Zachary Fisher
Hometown: Sabattus, Maine
Zachary Fisher, a senior music education and vocal performance double degree student, works at the Collins Center for the Arts. Last summer, he was the Marville Young Artist Fellow for the Blue Hill Bach Summer Festival. And, the soloist won the Rossini Club Scholarship Competition in Portland.
"For me, music is a shared experience of emotional expression. My particular interest is in choral music. The concept of a choir has always been so powerful to me. I never get tired of the idea that our daily communication tool can also convey beauty and art, and that such an effect is greatly magnified when tens or hundreds of voices come together. To me, the feeling of that is entirely euphoric. At the festival, I set up the venues for the various rehearsals and performances and ensured that every musician received their appropriate music. I was also a featured soloist. My favorite part was singing in the chorus for Bach's Mass in B minor (the festival's central piece). Working for the Collins Center is amazing. The team is small, so in many ways it feels like a little family. Of course, there are terrific perks, like seeing all the shows that come through and sometimes meeting the performers backstage. Hands down, the UMaine music faculty is phenomenal. Many professors are world-class musicians, some even world-leading in their instrument. Every single faculty member in the department is devoted to student success and enrichment. Music is everything to me, but reruns of 'The Office' and some video games keep me sane when I need a break."
See posts featuring Fisher on UMaine's Facebook, Twitter and Instagram pages.