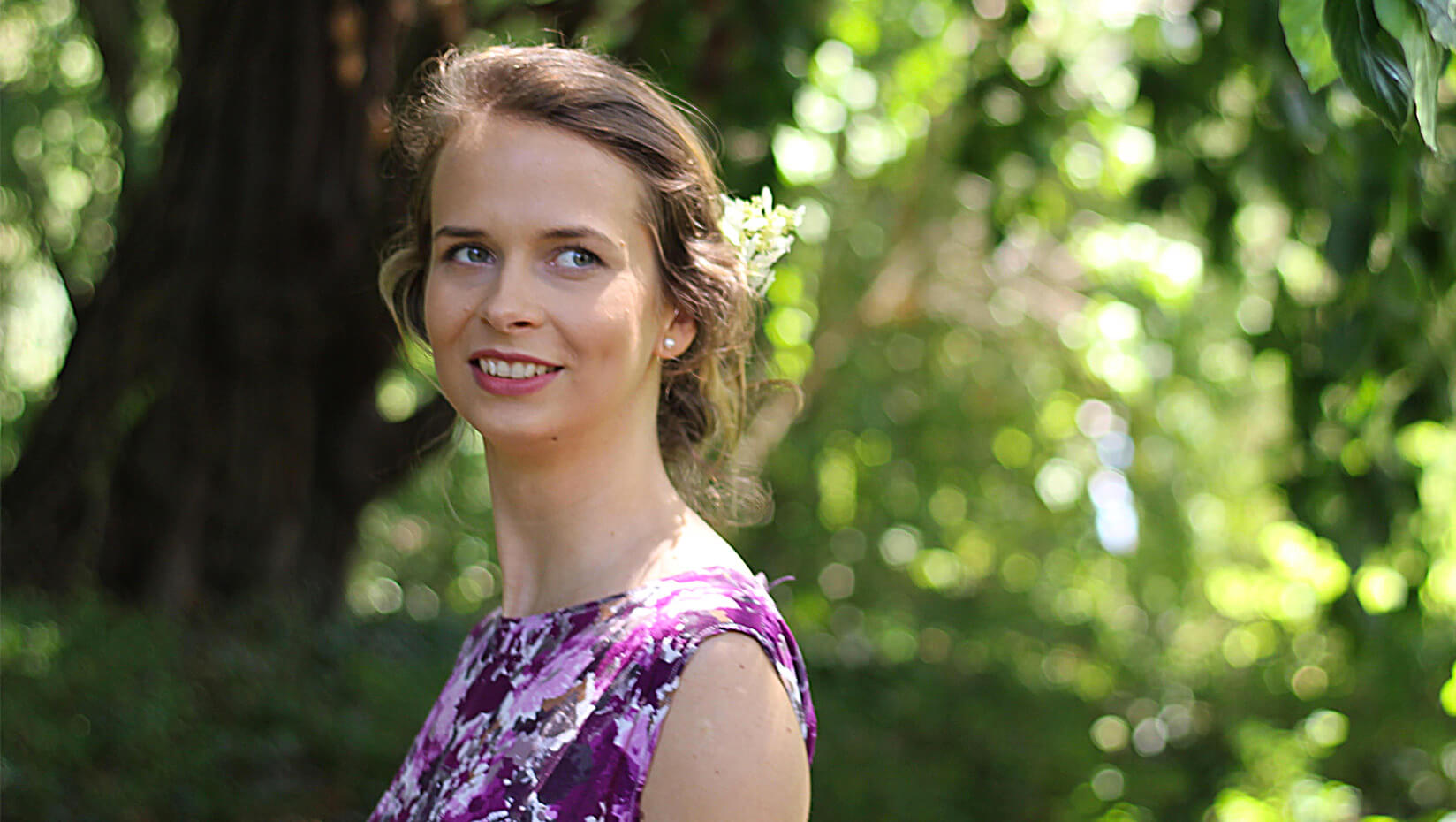 Iva Jugovic: UMaine alumna shares her journey from Serbia to Switzerland
Iva Jugovic started her academic journey at the University of Maine in 2011. At the age of 19, she traveled 4,000 miles across the Atlantic, from her hometown Leskovac, Serbia to Orono, Maine to pursue her undergraduate studies.
The recipient of a full-tuition scholarship to UMaine, Jugovic quickly took an interest in the health-related sciences and began working closely with Alice Bruce, an associate professor of chemistry.
Bruce became Jugovic's mentor and a strong supporter of her academic development. Under her guidelines, Jugovic began her capstone research as a third-year student and continued her project until the end of her studies.
Throughout her undergraduate studies at UMaine, Jugovic remained active within both academic and extracurricular spheres. She worked as a resident assistant, teaching assistant for organic chemistry, and Maine Learning Assistant for inorganic chemistry and pre-calculus.
Jugovic was a recipient of numerous awards including the 2015 President Winthrop C. Libby/Reverend Pavlos T. Taiganidies Award for extraordinary contributions to international relations, with additional accolades related to scholastic achievement and moral leadership. Jugovic is a member of Phi Beta Kappa, the first national honor society and Phi Mu Epsilon. In 2015, she graduated summa cum laude with a bachelor's degree in biochemistry and a minor in Spanish.
Coming from a war-torn country, Jugovic's early childhood experiences combined with the UMaine academics, and her work with professor Bruce lead her toward the field of public health.
In 2015, Jugovic began her master's degree studies at St. John's College, University of Cambridge after becoming the recipient of one of four full PEXIM Cambridge Trust Scholarships.
"It was my dream to attend Cambridge," Jugovic says. "For four years, I kept a photo of St. John's College as my desktop background. It was a subtle reminder of what I wanted the next step to be."
At the University of Cambridge, Jugovic became involved with college rowing. She was an active member of the Cambridge Yugosphere Society and as PEXIM scholar helped organize the fifth annual PEXIM-BSCC dinner attended by several high-level Serbian officials, numerous industry leaders, as well as current students and Cambridge alumni.
In 2016, Jugovic completed her master's degree in public health.
Jugovic now resides in Basel, Switzerland, where she works as a public policy intern at Novartis, a leading international health care company.
From writing policy papers to preparing public engagement briefings, her work affects multiple projects, including drug launch policy.
Jugovic recently attended the 2018 World Economic Forum Annual Meeting in Davos, Switzerland, supporting the Novartis delegation.
"It was a privilege and an incredible experience to be a part of the annual meeting attended by the highest political figures and industry leaders of the world," Jugovic says.
What do you consider to be your greatest accomplishment to date?
I am very proud to have secured highly competitive scholarships to attend excellent research universities like UMaine and Cambridge, where I have been fortunate to work with leading experts in the field.
It is important to me that I now have the ability to use the skills and knowledge that I have acquired to make a positive impact and affect public health policy.
Spending most of my adult life abroad developing international contacts has been a strong passion of mine. It was therefore an honor to be elected vice president of the International Student Association during my time at UMaine. Being recognized and rewarded for the extraordinary contribution to the international relations and culture at UMaine was the highest distinction for me.
Beyond academics, what extracurricular activities were you involved with at UMaine?
My involvement with the UMaine community really allowed me to enjoy my college experience to the fullest. I worked as a resident assistant for three years, a job that greatly shaped my interpersonal and social skills, and showed me that I could make an incredible impact on my peers and support them throughout their academic career. My interactions with people as an RA have taught me valuable life lessons.
Beyond my work as an RA, I also was a member of the International Student Association, I regularly participated in the annual International Dance Festival and Culturefest, and was a member of the Black Bear Leaders program.
Why did you choose UMaine?
UMaine offered the program I was looking for. The fact that I was awarded a full scholarship to attend UMaine meant that I could make my academic goals a reality. Furthermore, I was drawn to the natural beauty of Maine and the northeast U.S., which I knew I would enjoy immensely.
How would you describe UMaine's academic atmosphere?
I found the atmosphere to be very engaging and supportive, which motivated me, even through challenging times.
I worked to cultivate positive relationships with my professors to gain a better understanding of my field of studies. I've always been appreciative of how approachable, open-minded and incredibly supportive the faculty are. They made a conscious and apparent effort to get to know me, a gesture that solidified my great opinion of the academics at UMaine. This atmosphere made my experience much more enjoyable.
What was your most memorable UMaine experience?
I had many memorable experiences at UMaine. One of my favorites was the International Dance Festival. Joining a group of powerful women and learning dance choreographies was an incredible experience enriched with culture and traditions from all over the world. When I think about our performances now, I don't recall the steps, but I never forgot how much fun I had and how happy I was standing alongside my friends on the stage.
How does UMaine continue to influence your life?
The University of Maine offered me a strong foundation for cultivating my academic and professional skills, from the knowledge of biochemistry that I received to the interactions that I had with my peers and professors. My experiences at UMaine were certainly a springboard for my career in public health.
One of the best parts of going to the University of Maine was the people I met during my time there. My peers taught me the value of true friendship. I met some of my best friends there, which is why UMaine will be the 'college of my heart, always.'
What is your advice for incoming students?
Stay motivated and cherish the opportunities to interact with your professors, as they can help guide you to a well-established professional career.
But also have fun and make the best of it. UMaine is a great place, so take advantage of everything it has to offer while you are there. It goes by in a heartbeat.
Contact: Margaret Nagle, 207.581.3745