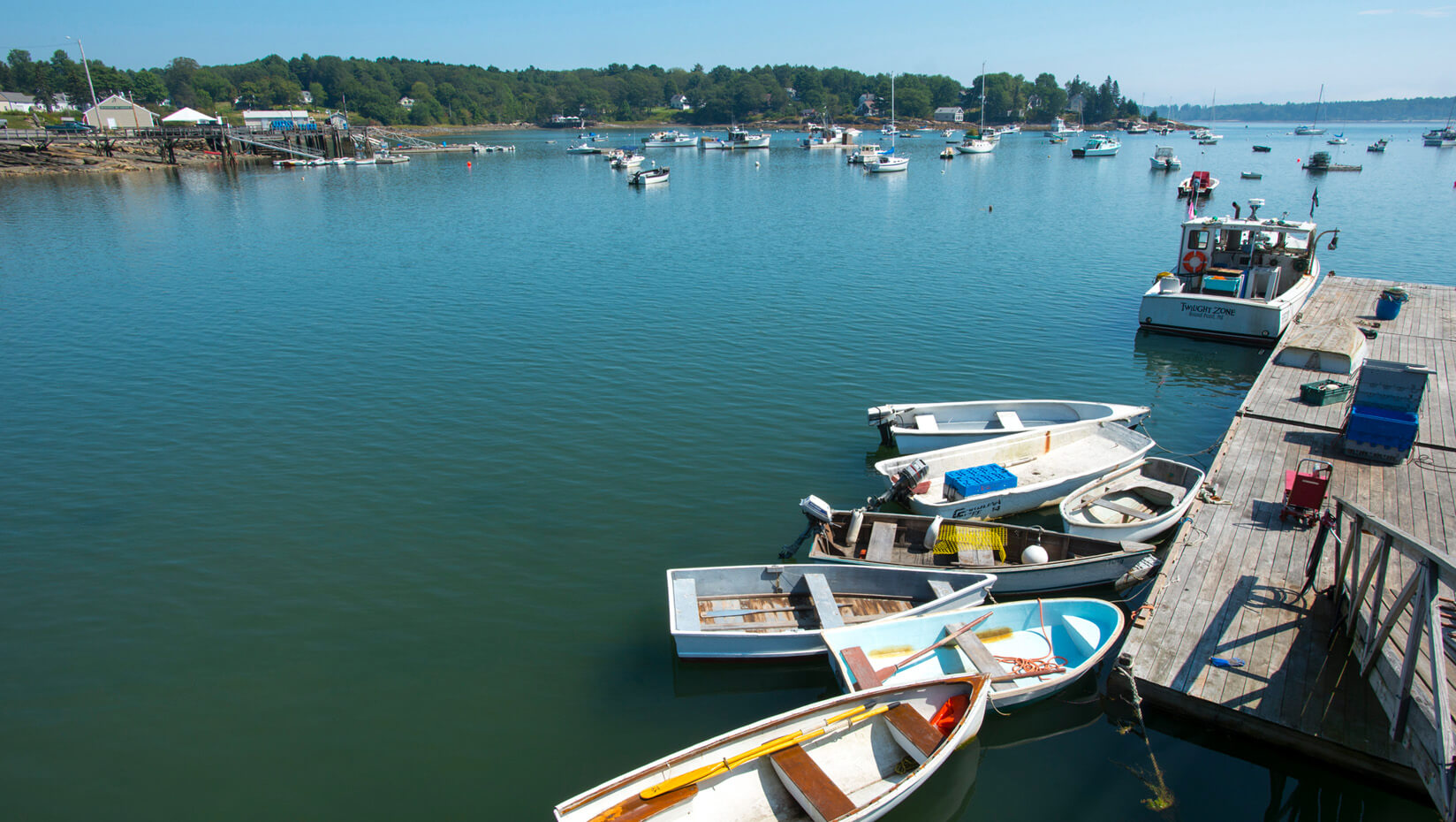 Alliance for Maine's Marine Economy invests over $14 million in infrastructure projects to increase jobs
The Alliance for Maine's Marine Economy, a consortium of Maine-based marine businesses, research institutions and educational organizations, is investing in infrastructure and technologies with $7 million in voter-approved bond funds, matched by more than $7 million from Alliance members.
Led by the University of Maine, the Alliance is dedicated to ensuring that Maine seafood, fishing and aquaculture industries, and the natural ecosystems on which they depend, are healthy and benefit Maine people. These strategic investments support and diversify traditional fisheries, aquaculture and other marine-dependent industries.
"We are proud of our leadership role in this new alliance," says University of Maine President Susan J. Hunter. "UMaine is building on its statewide collaborations with all of the marine sectors. We look forward to further leveraging our research and development, multiplying our partnerships through the Alliance for Maine's Marine Economy, and continuing to train our students to enter this workforce."
On behalf of the state of Maine, the Maine Technology Institute (MTI) manages the finances of the Marine Economy and Jobs Bond. In partnership with the Alliance, MTI has invested in seven capital projects and awarded eight competitive capital grants.
Capital investments in public institutions and private businesses will benefit the entire marine sector by facilitating business development, accelerating product innovation, assessing and preventing risks to resource health, forecasting changes in product supply and improving the value of Maine's seafood resources. These investments include new processing capabilities at seafood businesses in York, Cumberland, Lincoln, Knox, Hancock and Washington counties, and new R&D and commercialization facilities in Lincoln, Penobscot and Washington counties.
Maine's marine businesses will benefit from resources, technical assistance, information, educational opportunities, business training and capital that will allow them to grow and thrive in the face of ever-changing ocean ecosystem and globalized economy.
"The Alliance's capital investment enabled my business to develop and purchase lobster processing equipment to create innovative lobster products. This helped us establish relationships with new customers and expand markets, and allowed us to process more Maine lobster here in the state, with more Maine labor," says Luke Holden, owner of Luke's Lobster.
The Alliance is a developing initiative focused on emerging opportunities and challenges related to a productive and profitable marine economy. In the long term, the Alliance is committed to stimulating Maine's marine economy at all levels. Alliance partners have identified projects and contracts aimed at attracting at least another $50 million in additional private sector and federal grant dollars over the next 10 years.
"Above and beyond these capital investments, the Alliance's diverse partners share resources and lessons learned, as well as work together to solve problems and identify new opportunities for the Alliance to contribute to a vibrant future for Maine's marine economy" says Keri Kaczor, the newly hired Alliance coordinator with Maine Sea Grant at the University of Maine.
More information on the Alliance is available online or by contacting Alliance Coordinator Keri Kaczor, office: 207.832.0343; cell: 207.215.3511; keri.kaczor@maine.edu; 377 Manktown Road, Waldoboro, Maine 04572; or Alliance chair Heather Leslie, cell: 207.350.2713; heather.leslie@maine.edu; Darling Marine Center, 193 Clarks Cove Road, Walpole, Maine 04573.
The public is also invited to attend the free seminar, Maine's Seafood Economy: Investments in the Future, featuring some of the Alliance's initiatives at the Maine's Fishermen's Forum on Saturday March 3 at 10:30 a.m.
Contact: Keri Kaczor, 207.832.0343; 207.215.3511; keri.kaczor@maine.edu