Learn about consequences, causes of coastal flooding at DMC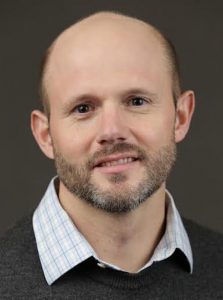 Jon Woodruff will give a talk titled "Coastal Flooding: Geological Insight on Causes, Consequences, and Solutions" at 10:30 a.m. Friday, Aug. 4 at the Darling Marine Center in Walpole.
Woodruff, a sedimentologist and University of Massachusetts professor, studies mechanisms of sediment transport during extreme flooding, as well as how these high-magnitude, low-frequency events are recorded within the geologic record.
This summer, he's visiting the DMC to examine sediment transport in estuarine environments with colleagues at UMaine.
Extreme flooding is a costly natural disaster in the United States and around the world, both in terms of lives lost and economic damage.
Woodruff will give examples of how studying sediment improves flood hazard risk assessments. He'll discuss Hurricane Sandy and evidence of past mega-tsunamis in Japan and discuss the abundance of coastal lagoons along Maine's coast and their potential for protecting the shoreline.
The talk in Brooke Hall is free but registration is required. For a disability accommodation, call 207.563.3146.
Contact: Aliya Uteuova, aliya.uteuova@maine.edu