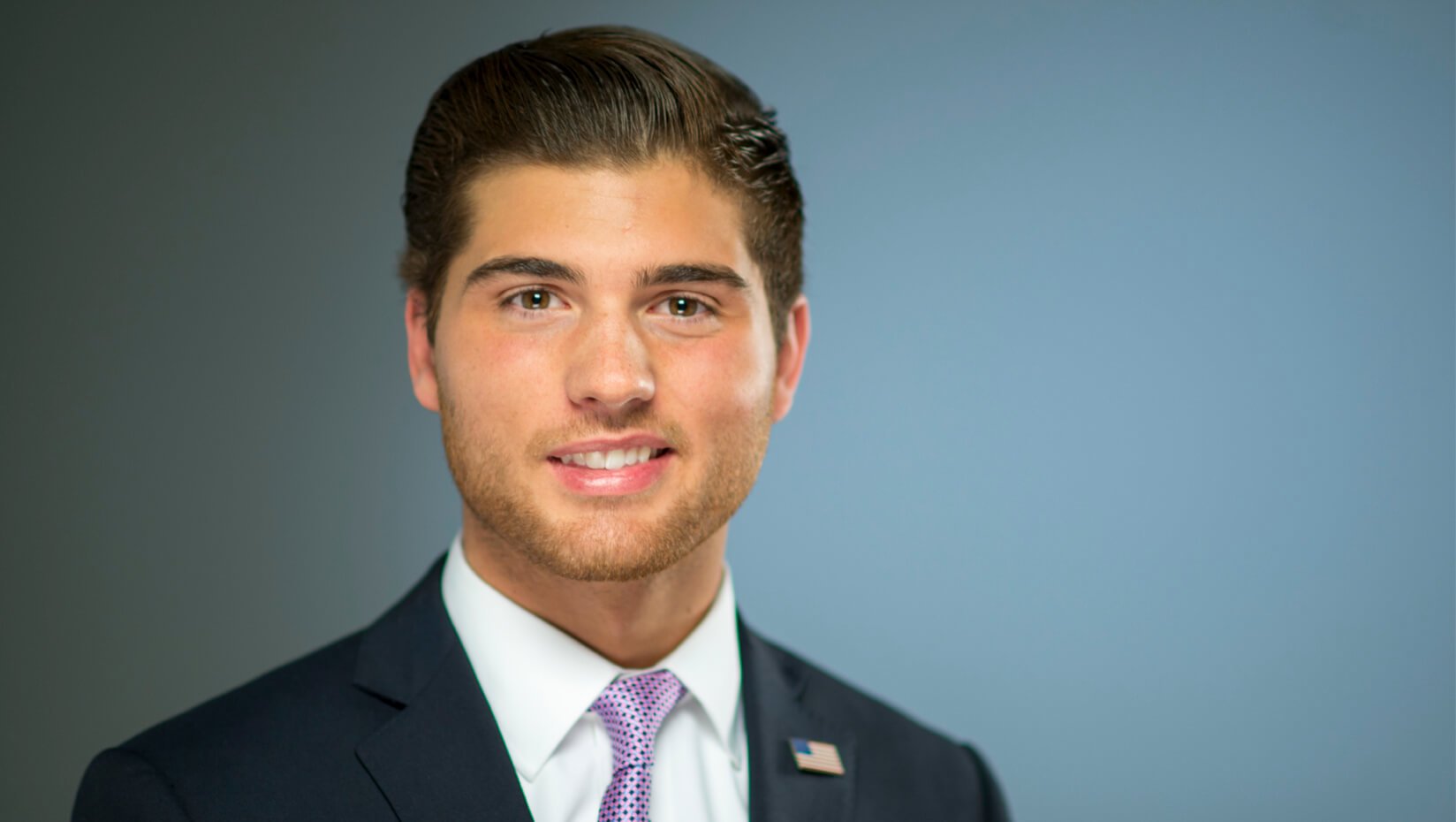 Devin Greenlaw: Class of 2017 president
As president of the University of Maine Class of 2017, Maine Business School senior Devin Greenlaw is helping his classmates leave their mark on their soon-to-be alma mater. The class is raising $10,000 to endow a scholarship fund in the University of Maine Foundation to benefit the descendents of Class of 2017.
"Our children and our grandchildren will feel they belong here at the University of Maine because there is a scholarship waiting for them," Greenlaw says.
UMaine's Class of 2017 is a spirited group "with a progressive, forward-thinking mind-set," he says.
"I'm blown away by my classmates. They are the leaders of tomorrow — motivated and engaged and determined to change the world," he says.
The Tampa, Florida native majoring in marketing and management says he chose UMaine for its AACSB-accredited business school with its down-to-earth atmosphere and welcoming, diverse students and faculty.
The Maine Business School "has given me the communication, interpersonal, management and leadership skills that will enable me to maintain a profitable, efficient and ethical business operation," he says.
Business law, human resource and strategic management classes were particularly relevant, Greenlaw says, with opportunities to examine case studies showing how important it is for employees to feel valued and supported.
After graduation, Greenlaw plans to work for the contract food manufacturing company his family has owned since 1927.