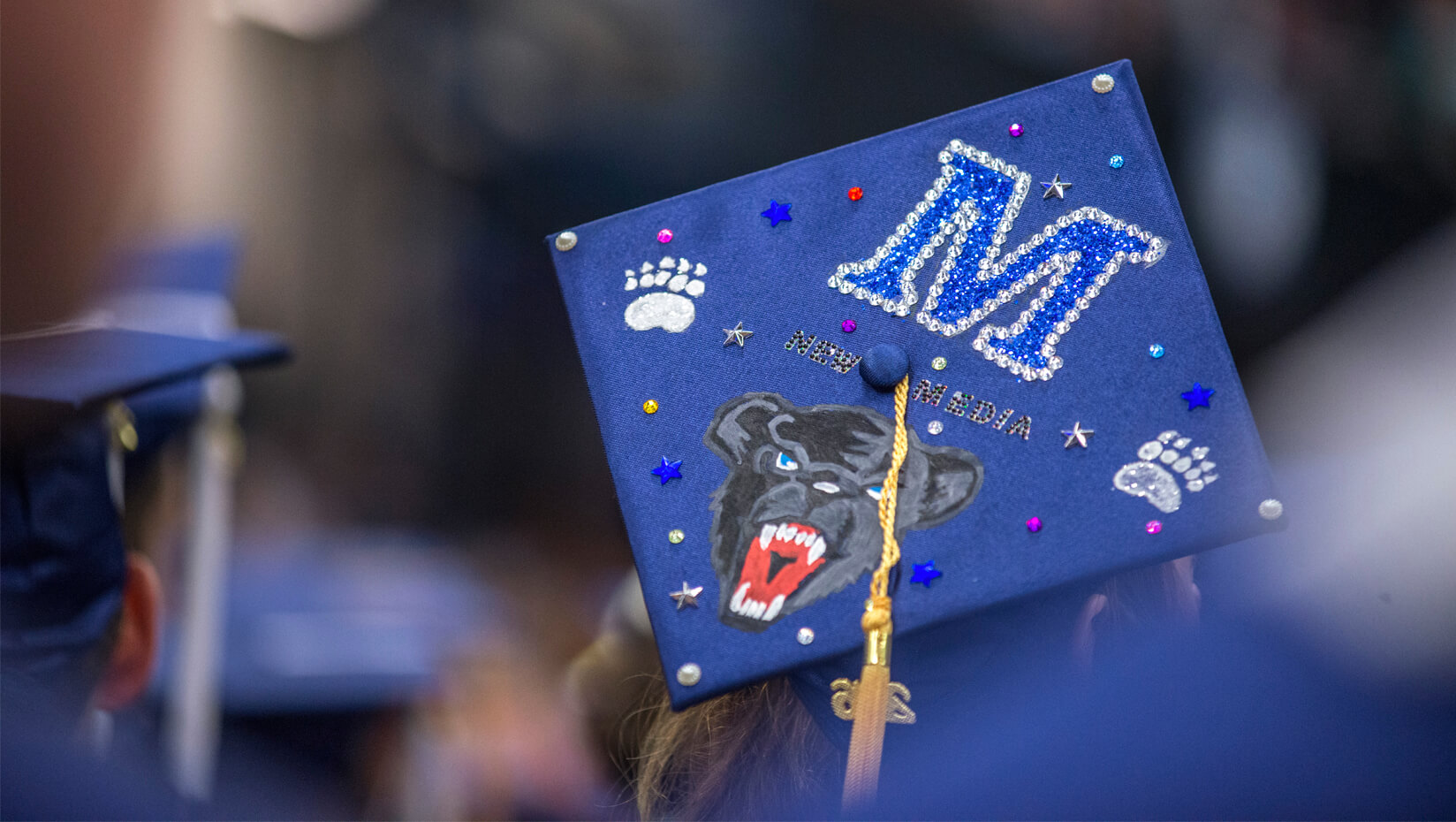 One of UMaine's largest graduating classes urged to embrace a diverse world
Editor's note: Story updated May 15.
Nearly 1,800 graduates — one of the largest classes in University of Maine history — and more than 11,000 guests attended the 214th Commencement ceremonies at the state's flagship campus May 14.
Commencement speaker United States Ambassador Pamela White received a standing ovation for her address focused on the importance of embracing diversity — a "transformative" experience that can make the world a better place.
"I believe that every single person in this room has the ability to build a better highway to the future than the current rocky road," said White, a Lewiston native who graduated from UMaine in 1971 and, in 1978, began a decades-long career working across the globe with USAID.
White talked about the culture shock at the start of her two years in the Peace Corps, moving from Maine with the intent to "save" a village in Africa. Instead, she said, it was the village in Cameroon that saved her, and launched her career as a U.S. diplomat.
"I learned that understanding other people's ways and adapting to their lifestyles was not necessarily easy, but (was) fascinating," White said. "I took those lessons with me for the next 45 years, mostly in Africa but ending as ambassador to Haiti, helping to rebuild a nation brought to her knees."
"Each and every one of you should be raising your voices for acceptance of different cultures and languages and religions," White told the soon-to-be graduates. "There are no walls high enough and no bombs big enough to wipe out hatred. People can wipe out hatred. Love can wipe out hatred."
Citing Nelson Mandela, White noted that no one is born hating another because of race or religion. If people can learn to hate, she said, they can also be taught to love, and she urged the audience members to keep their hearts and minds open.
"I only ask that you learn to love the bizarre, the different, the difficult," she said. "Travel if you can — even if you have to sleep on floors and take the cheap seats. Eat something weird, dance to new music, wear a colorful shirt, speak a new language. The world awaits you."
White, who now lives on Orrs Island, was one of two alumni to receive an honorary doctorate at the morning Commencement ceremony. Also honored was Leonard Minsky, a community leader and retired president of Superior Paper Products Inc., who lives in Bangor, Maine and Sanibel Island, Florida.
The morning ceremony included students from the College of Education and Human Development, the College of Liberal Arts and Sciences, the Division of Lifelong Learning, and the Maine Business School. The afternoon ceremony included those in the College of Engineering, and the College of Natural Sciences, Forestry, and Agriculture.
The 2016 valedictorian is Nicholas Fried of Millerstown, Pennsylvania, an animal and veterinary sciences major, with a minor in chemistry; Connor Smart of Lincoln, Maine, the salutatorian, is a double major in accounting and finance, and is the Outstanding Graduating Student in the Maine Business School. Both are Honors College students.
Also honored were four faculty members in anthropology, engineering technology, marine sciences and political science, receiving UMaine's highest awards.
This year's Distinguished Maine Professor is anthropologist Paul "Jim" Roscoe, a world-renowned leader in cultural anthropology who is a professor of anthropology, and a cooperating professor in UMaine's Climate Change Institute and the School of Policy and International Affairs.
Howard M. "Mac" Gray, professor of construction engineering technology, will receive the 2016 Presidential Outstanding Teaching Award; Neal R. Pettigrew, professor of oceanography, will receive the 2016 Presidential Research and Creative Achievement Award; and Amy Fried, professor of political science, will receive the 2016 Presidential Public Service Achievement Award.
Contact: Margaret Nagle, 207.581.3745