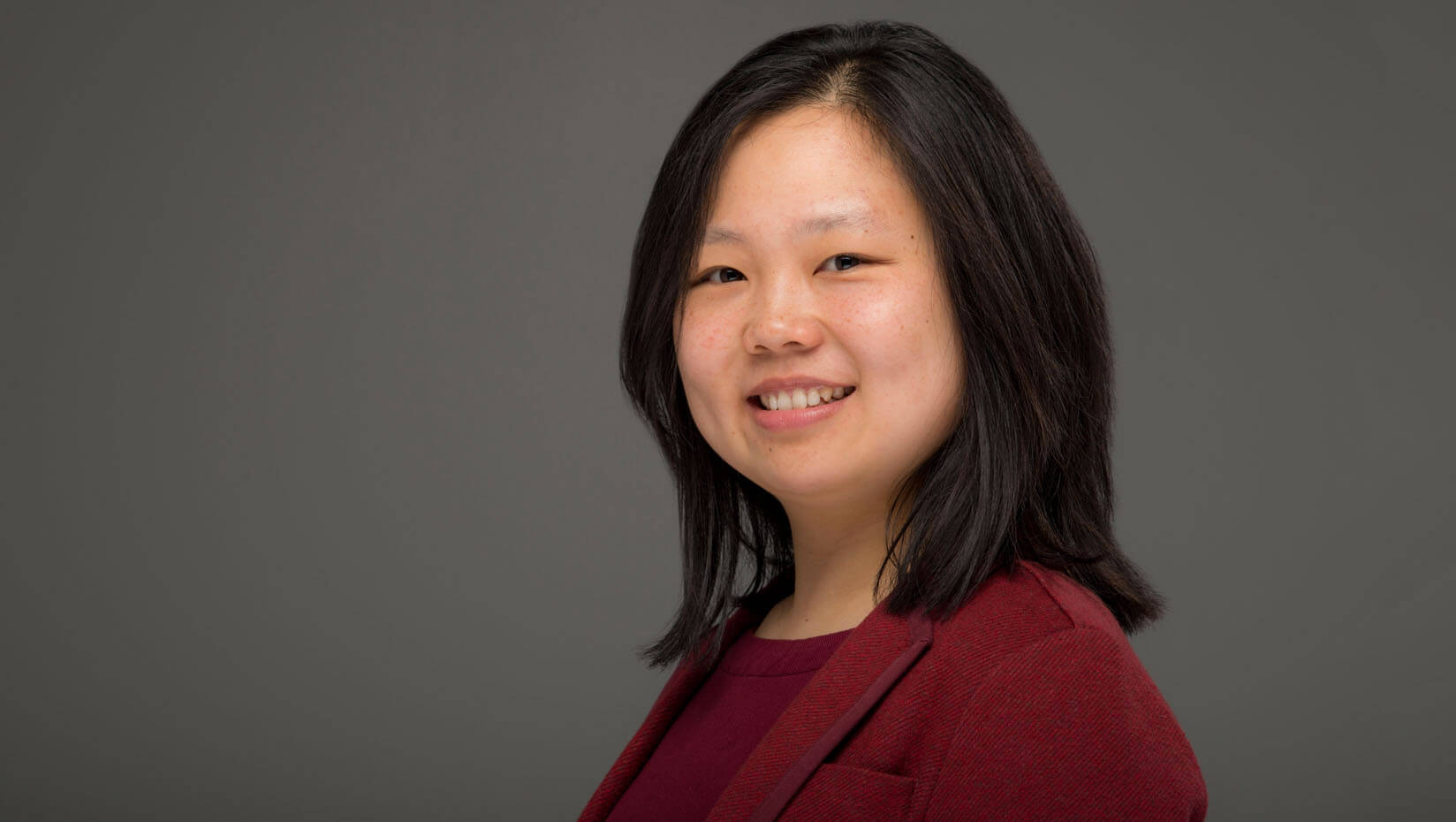 Yi Peng: 2016 College of Engineering Outstanding Graduating Student
What difference has UMaine made in your life and in helping you reach your goals?
UMaine has expanded the stage of my life. I grew up in a small village in Chongqing, China. I did not go to high school because my parents couldn't afford it. I came to the U.S. in 2009, attended Lawrence Adult Education to obtain my GED diploma, and started college at Kennebec Valley Community College in 2010. When I transferred to UMaine in 2012, learning the language and technical skills was a challenge. It is the challenges and opportunities at UMaine that broadened my perspective and allowed me to grow and dream big. UMaine is a warm community where my daughter, Emily, and I feel welcomed.
Why UMaine?
When I returned from Vassar College, I knew I was going to transfer to UMaine. I came up to the campus and met with professor Eric Landis, I knew this is where I wanted to be.
How would you define the opportunities for student success at UMaine? Is there any particular initiative, program or set of resources that helped you succeed?
I am amazed by how many opportunities that UMaine has to offer its students. Every opportunity is a diamond, dark or shiny, it is your magic stone, so grab it when you can. Communication with your professors will only lead somewhere helpful, so don't be shy.
Have you worked closely with a professor or mentor who made your UMaine experience better?
I like all of my professors. I work closely with all of my professors in Civil and Environmental Engineering Department, and I have a special mentor, Donald Grant, professor and chair emeritus in mechanical engineering.
What advice do you have for incoming students to help them get off to the best start academically?
I advise incoming students to set a high standard for themselves, and to work harder and to go one step further than most people would.