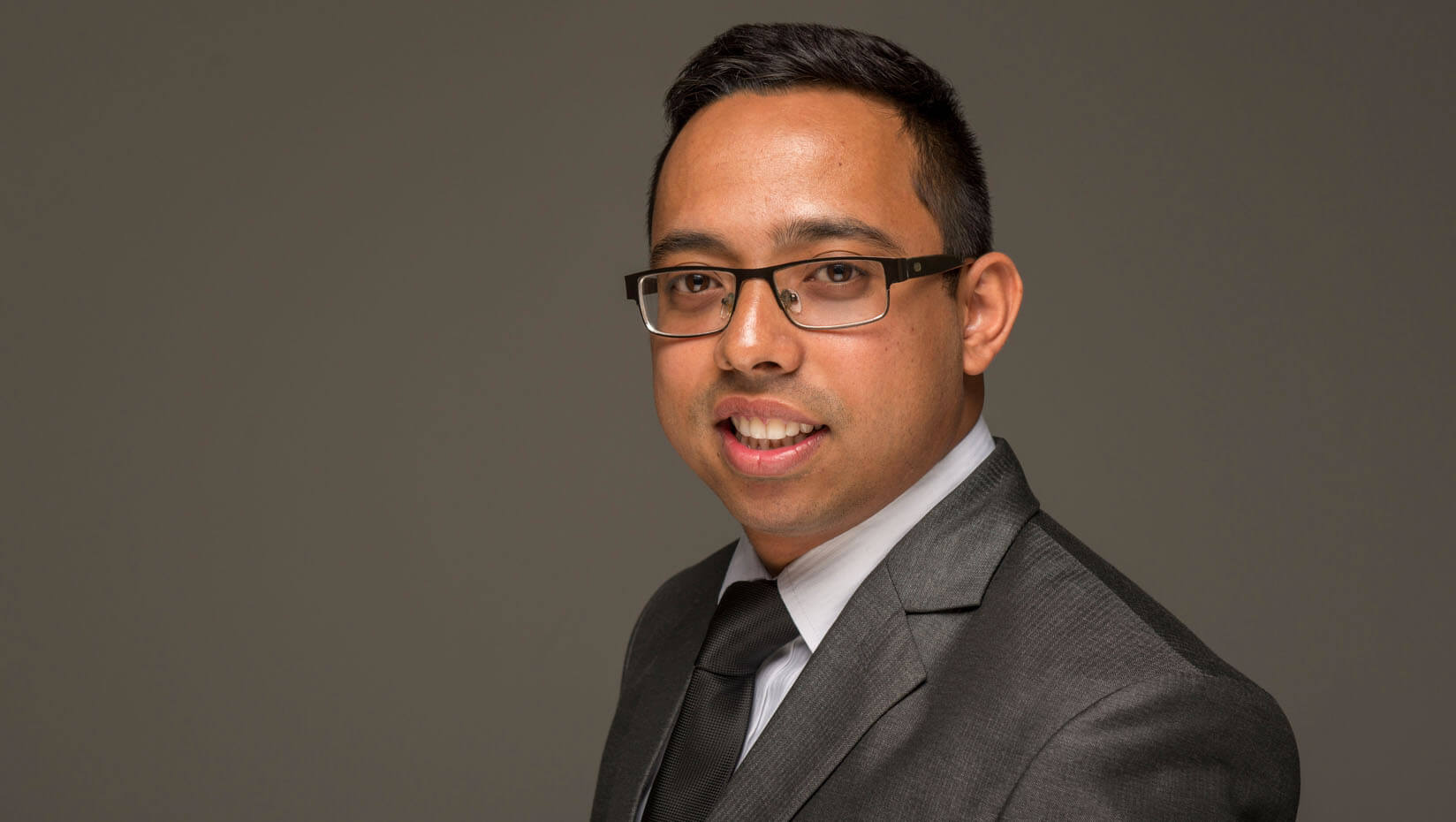 Nipun Vaidya: 2016 Maine Business School Outstanding Graduating International Student
What difference has UMaine made in your life and in helping you reach your goals?
The University of Maine provides students with opportunities and resources to prepare them for any career and help them realize their potential through rigorous education. The best thing about UMaine is that it provided me with an all-rounded education. I received an education that not only focused on theoretical education but also its application in the real-world. In addition, I also learned the importance of networking and communication and have been able to polish these skills with the guidance of the extremely talented faculty.
Why UMaine?
I wanted to be a part of a rigorous curriculum where I would be able to learn from talented professors, be able to take advantage of numerous campus resources, fit in easily and enjoy college life. UMaine had it all.
On my first day on campus, I went with my friend to play soccer at the football field. In a couple of minutes I made about 20 new friends just by asking if I could join in. UMaine has a very friendly campus which makes it easier for international students like me to easily adjust.
UMaine also has a rigorous curriculum. I have learned a lot from every class that I have taken and all the professors I have had have been extremely helpful. The university provides a platform for continuous growth of its students and for professional development which will help them to achieve their goals.
How would you define the opportunities for student success at UMaine? Is there any particular initiative, program or set of resources that helped you succeed?
There are plenty opportunities for student success at UMaine. Students can be involved in student organizations or can hold a campus job. Student also have access to resources such as the Career Center, Counselling Center and others. I could not have landed my internship at Fairchild or my full-time job at Ernst & Young without the Career Center.
Students also have opportunities to participate in events, conferences and competitions. My capstone class provided me with a platform to compete with other business students around the world. I am currently participating on the International Collegiate Business Strategic Competition and will be going to Anaheim, California to present our results.
Have you worked closely with a professor or mentor who made your UMaine experience better?
All my professors have been a big influence on me, but the one who I worked with closely has been lecturer Wendy Coons. I have always turned to her if I need advice about anything, not just academics. My first real-world business experience was to work for UltraCell. Wendy informed me about that opportunity and told me that it would be a wonderful experience and it turned out to be a really good learning experience.
What advice do you have for incoming students to help them get off to the best start academically?
The first semester of college is one of the hardest semesters. It's a big transition from high school. Students have more freedom and independence. My advice to incoming students is to manage their time properly. To do academically well, student should try to stay on top of their assignments, attend classes, introduce themselves to their professors and talk to advisers.