Community
Free food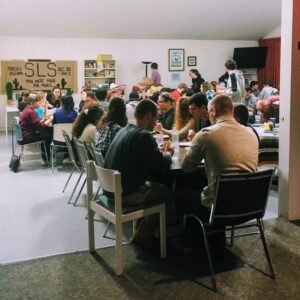 Free suppers are open to University students to gather together in laughter and fellowship. We hope you'll join us!
dates and times TBD during the 2022-23 construction of our Newman Center
Men's + Women's groups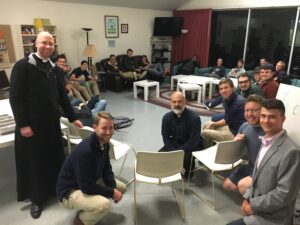 Men's + Women's groups are an opportunity to be a part of a faith-sharing group, for talking, listening, supporting, asking questions, and praying with one another. For more information speak to our Men's and Women's group leaders. Beginning in Spring 2022 after the 6pm Wednesday Night Supper, students will gather for these two faith-sharing groups.
Wednesdays 7-8pm
Bible studies
Bible studies are hosted by students and FOCUS missionaries throughout the week. Contact a FOCUS missionary to join a Bible study.
Becoming Catholic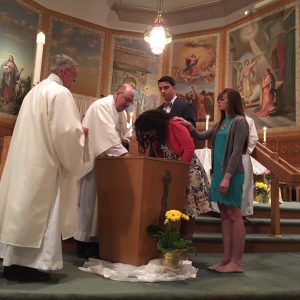 RCIA (Rite of Christian Initiation for Adults) is available for those interested in becoming Catholic, or for those simply wanting to know more about Catholicism. Ask Audrey for more information.