Managing the risks of "forever chemicals"
Laura Rickard helps train state agency staff in PFAS risk communication.
February 2022
PFAS are at the center of a growing environmental and public health crisis in Maine, with devastating effects that are being felt across the state. Also known as "forever chemicals" due to their persistence in the environment, PFAS are a class of synthetic compounds that have the unusual ability to repel water, grease and oil. Due to these properties, they have been used in many common products such as waterproof clothing, nonstick cookware, and food packaging since at least the 1950s. 
More recently, PFAS have been linked to health problems including reproductive and developmental effects, reduced immune response, and several types of cancers. And in Maine they have now been detected in well water, farm soils, farm products including milk, wildlife, and people's bodies.
The Maine Department of Environmental Protection (DEP) is one of the state agencies grappling with how to manage PFAS. The chemicals have been detected in some samples of the sludge that's left behind after wastewater treatment, which for decades has been applied to farm fields in many parts of the state as a source of fertilizer. This practice has been identified as one of the main ways PFAS contamination has spread in Maine.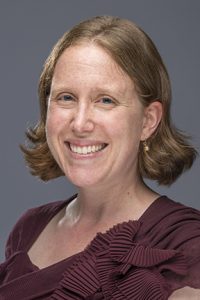 In fall 2021, DEP began testing for PFAS contamination at more than 700 sites around the state where wastewater sludge has been applied to farm fields. The agency has also been ramping up communication efforts with those who may be affected by PFAS as well as the general public, as part of its overall PFAS response strategy. 
DEP reached out to Laura Rickard, an associate professor in the Department of  Communication and Journalism at UMaine and a Mitchell Center faculty fellow, for help training agency staff in communicating about PFAS risks. Rickard's research explores the role of communication in the context of science, health, and environmental risks and she is an expert in risk and crisis communication. 
Rickard offered an online training in November 2021 for DEP staff whose primary work will be testing for PFAS at people's homes. Rickard says that DEP wanted these staff members to be prepared for engaging with homeowners about PFAS and the associated risks. 
In the training webinar, Rickard presented an overview of risk communication and when and how it's practiced, and guided the group in a discussion of how this relates to their work.  
She noted that a risk can be defined as something that "poses danger to people or what they value." But risk is not necessarily seen the same way by different people, or at different places and times. Understanding how people perceive risks can be crucial for managing a problem like PFAS. "How do we, and should we, communicate complex, science-based information to help people make informed decisions about risk?" she asked.
There are several potential challenges in communicating about PFAS risks, Rickard says, including issues with trust of government agencies and other institutions. People may want to know why they weren't informed sooner about the dangers of PFAS. Some Maine communities have a history of environmental health crises that can create what Rickard calls "community memory" that may affect their current views of PFAS. 
"Maine is a big state but also a really small state," Rickard says. "I'm glad that DEP, or any stakeholder, could easily reach out to UMaine and the Mitchell Center, and to me, for help with an issue like this."
Although awareness of PFAS is growing rapidly in Maine, for many people the facts—and the risks—connected with these chemicals are new and may be frightening or difficult to understand. This lack of familiarity can also affect how people perceive risks, and make decisions about them, Rickard notes. Preparing DEP staff to talk with homeowners can help with navigating a very challenging situation.
This isn't the first time that Maine state agencies have sought help from the Mitchell Center or its members in tackling complex problems for which there aren't easy fixes. These problems often require researchers with different kinds of expertise working together, in close collaboration with stakeholders, and with a pragmatic focus on seeking solutions.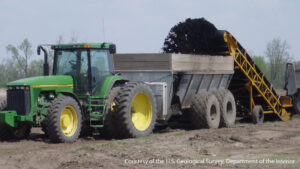 For example, a Mitchell Center team was asked by DEP for help with assessing management alternatives for PFAS-laden wastewater sludge, including the social, economic, and environmental aspects of different options. In another PFAS-related project, Mitchell Center researchers will develop a model to help prioritize areas for PFAS testing, and explore how people view PFAS and the risks associated with these chemicals to inform management efforts.
In summer 2020, the Governor's Office of Policy, Innovation, and the Future enlisted the Mitchell Center's help with assessing the equity outcomes of climate adaptation strategies that were being developed by members of the Maine Climate Council's working groups.
"Maine is a big state but also a really small state," Rickard says. "I'm glad that DEP, or any stakeholder, could easily reach out to UMaine and the Mitchell Center, and to me, for help with an issue like this. In addition to teaching and research, this is exactly what I want to be doing—I want my work to be useful for Maine people and communities."
---
Updates and Additional Resources
Mitchell Center researchers examine options for managing PFAS (UMaine News, 6/2/21)