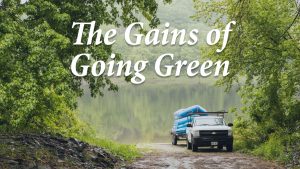 Speaker: Andy Cutko, Director of Science, The Nature Conservancy in Maine
From forests to fisheries and wildlife to waters, The Nature Conservancy (TNC) in Maine is committed to understanding how Maine's ecosystems work and the many ways in which they're vitally connected to Maine people. Andy Cutko will describe some of TNC's multi-faceted efforts in Maine, focusing on TNC's interests in applied conservation science. He will discuss several existing collaborative research projects with the University, including river restoration, forest ecology, and social resilience. This presentation is intended to spark discussion of new opportunities for collaborative research, and Andy will outline some possible pathways for new collaboration.
Andy Cutko is the Director of Science at The Nature Conservancy in Maine, where he oversees all aspects of the Conservancy's work related to scientific research, analysis, and science-based strategies for land and water conservation. Prior to joining TNC in 2017, Andy worked for many years as an ecologist for the Maine Natural Areas Program, where he earned the notable distinction of doing field work on every one of the 70 pages of the Maine DeLorme Atlas. Andy's previous work also includes positions with NatureServe, the US Forest Service, and an environmental consulting firm. Andy holds a BA in Biology and Environmental Studies from Williams College and a Master of Forestry degree from Duke University, and he is a licensed forester in Maine. Andy is active in local conservation and sustainability efforts, and he has served as the Board Chair of the Bowdoinham Community Development Initiative and as Vice Chair of Friends of Merrymeeting Bay.