2022 Mitchell Center Sustainability Awards
Since 2013, the Senator George J. Mitchell Center for Sustainability Solutions has recognized and celebrated the accomplishments of researchers, students, and partners with its annual Sustainability Awards. Awardees are those that have advanced the Mitchell Center's values and principles by focusing on actionable solutions, collaborating with researchers from a variety of disciplines, and centering the needs of community partners in their research.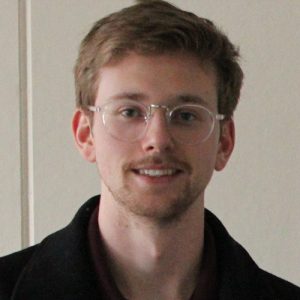 Outstanding contribution of an undergraduate student to sustainability research
Cade King, Undergraduate Student, Ecology and Environmental Sciences
Cade is a recent graduate of the University of Maine with a B.S. in Ecology and Environmental Sciences. For several months, Cade worked with Sean Smith (UMaine) and Neil Thompson (UMFK) on the Headwaters Stream Diagnostics Project, which is funded by the Maine Water Resources Research Institute. In summer 2022, Cade and his colleagues spent two weeks in the Smith Brook watershed, west of Caribou, mapping and collecting data on stream conditions. The team's goal is to develop and demonstrate methods for monitoring and diagnosing stream conditions in Maine's north woods; these methods will provide new watershed management decision tools for landowners and businesses in the region.
"By doing this foundational research, collecting all this data and developing both a diagnostics toolkit and a classification framework, we are creating a jumping-off point for future research in the region," Cade said.
Active forestry operations in the Smith Brook watershed have the potential to alter the hydrology of watersheds, which can have consequences for stream conditions. Business owners and researchers can use the diagnostic toolkit Cade helped create to better understand how climate change and forestry operations impact the watershed.
"Research like this is … important because it provides undergraduate students with the opportunity to do real, important research that can kick-start a career in STEM. It's certainly been a great experience for me, as it has helped me develop as an early-career environmental scientist," said Cade. 
View Cade's award acceptance.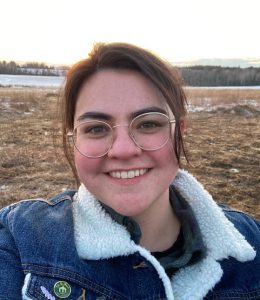 Outstanding contribution of a graduate student to sustainability research
Gabby Hillyer, Doctoral Candidate, Ecology and Environmental Sciences
Gabby Hillyer, a Ph.D. candidate in the Ecology and Environmental Sciences program at UMaine, began working on the Mitchell Center's Strengthening Coastal Economies project as a Diana Davis Spencer Scholar when she joined the UMaine community in 2017. As a master's student, Gabby collaborated with community partners in the Medomak River region to create oceanographic models and track the movement of pollutants or clam seed using low-cost technology that she designed. She built upon that foundation for her Ph.D., co-leading similar research in Thomaston, ME.  
"I believe my efforts have created new spaces where communities across the coast can think more collectively about issues they are facing, and plan for the future. However, this work is not done in a vacuum, and it is not done alone, and I sincerely want to thank everyone who I have worked with (and continue to) for their expertise and dedication to this work."
In addition to her research on the midcoast, Gabby has been the project coordinator for the Maine Shellfish Learning Network (MSLN) since 2019, served with the Maine Shellfish Co-Management Initiative, worked for the Margaret Chase Smith Policy Center, and interned with the conservation nonprofit Manomet. At the end of 2022, she co-authored an article published in Issues in Science and Technology, "Collaboration on the Mudflats: How community-university partnerships can strengthen deliberative and democratic practices," with her colleagues at the Mitchell Center, leading to the opportunity to present her research at an international conference in January. At every opportunity, Gabby emphasizes that her successes have been the result of collaborations with many colleagues and community members. She will defend her dissertation on April 20.
"I have changed in so many ways through this work. My mentors, Dr. Bridie McGreavy and Dr. Anthony Sutton have taught me so much about equity, justice, and collaboration. With their leadership and support, I have been able to develop new skills in communication, collaborative science, facilitation, and others that will support me professionally into the future," said Gabby.
Read Gabby's award acceptance.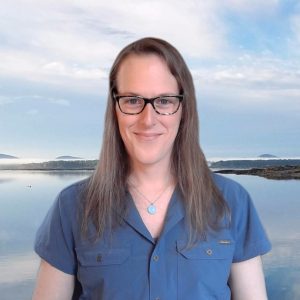 Outstanding mentorship of students in sustainability research
Bea Van Dam, Doctoral Candidate, School of Earth and Climate Sciences
Bea is a Ph.D. candidate in the School of Earth and Climate Sciences who primarily studies how patterns of water runoff affect stream and river hydrology and water quality. Van Dam helped undergraduate researchers, including awardee Cade King, use advanced mapping technology to develop diagnostic tools for detecting changes in stream conditions in Maine's north woods. The research was part of the Maine WRRI-funded Headwater Streams Diagnostics Project.
"Since beginning as an undergraduate here at UMaine, I have benefited tremendously from being able to work under mentors who helped me hone my interests," Bea said. "As a graduate student I have tried to be a similar mentor for undergraduate students.
A major component of the project was a two-week expedition to the Smith Brook watershed, west of Caribou and out of cellular range. While other faculty would accompany the student researchers in the field, Bea would not. She overcame this challenge by developing step-by-step instructional and trouble-shooting manuals for the survey instruments that the students would use during their data collection.
"Having to think of alternate approaches for supporting the students resulted in a series of manuals that will preserve institutional knowledge and provide guidance to students and researchers long after I graduate. The student involvement in creating these manuals helped them develop deeper understanding and expertise in the equipment and software they were using," said Bea.
Read Bea's award acceptance.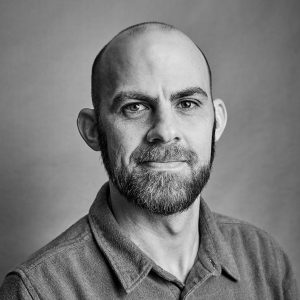 Outstanding contribution by an external partner to sustainability research
Nathan Robbins, Climate Change Specialist, Maine Department of Environmental Protection
Nathan has worked as a Climate Change Specialist at the Maine Department of Environmental Protection (DEP) since 2015. His work most often includes providing climate-focused support to agency programs, representing the DEP on organizational bodies, and assisting communities with the development and implementation of their own climate plans. Robbins also manages content for the Maine Climate Hub, supports DEP's work on the Maine Climate Council, and is the co-coordinator of Maine Climate Change Adaptation Providers Network.
"The complex challenges presented by climate change often require bringing together people of many different backgrounds to formulate sustainable, consensus-based solutions. The Mitchell Center is a beacon for cross-disciplinary collaborations of this kind," Nathan said. "Over the past several years, their support has boosted our community resilience and climate change regulatory reform efforts at DEP to new levels by enabling us to participate in and form interdisciplinary teams of researchers, students, and community partners, and do so in a way that empowers those involved to continue working towards longer term goals after projects are completed. The department's responses to climate change have become more effective as a result, which makes us a better community partner."
Earlier this winter, Nathan gave a talk about this work as a part of the Mitchell Center's Sustainability Talk series; a recording of the talk is available here.
"It is an honor to receive this award from this highly regarded institution in Maine, and it's heartening to have found so many like-minded individuals to collaborate with and learn from along the way," said Nathan.  
Read Nathan's award acceptance.
Outstanding contribution toward the development of a solution by a research team
PFAS Research Initiative — Caroline Noblet, Onur Apul, Dianne Kopec, Jean MacRae, Sam Roy, John Peckenham, Sonia Moavenzadeh, Charity Zimmerman, Molly Shea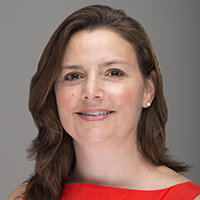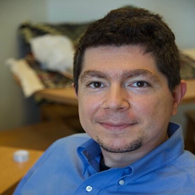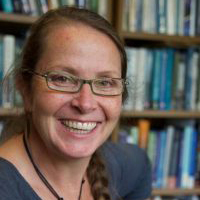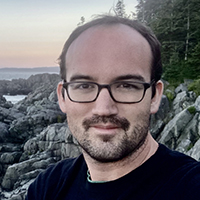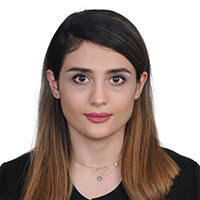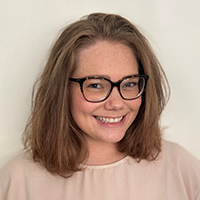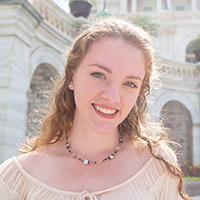 The Mitchell Center's interdisciplinary PFAS Research Initiative was formed to investigate the extent and character of PFAS pollution in Maine, develop research methods for reducing PFAS exposure, and communicate new knowledge to the public. Initially, the team studied the environmental, economic, and social costs and benefits of currently available management options and conducted surveys to identify potential concerns of Maine residents regarding various management strategies. In a second project, they are developing a framework to quantify and communicate the threat of PFAS contamination to rural areas. To achieve this goal, the team is identifying factors that predict PFAS fate and transport near biosolids agricultural application areas to develop vulnerability models for groundwater resources, determine barriers to the use of research and management strategies, and provide a replicable research blueprint for PFAS-impacted rural communities.
"We believe giving voice to the preferences held by Mainers about addressing this emerging and growing threat of PFAS in Maine and beyond is important for building trust amongst our community members," said Charity Zimmerman, Master's student in Economics and Global Policy. "Additionally, providing information about citizen preferences for options to address PFAS contamination can help policy and decision makers as they move forward with possible solutions."
Simin "Sonia" Moavenzadeh Ghaznavi, a doctoral student in the Civil and Environmental Engineering Department, called the team's work "of critical importance to protecting our environment and public health" but emphasized that continued interdisciplinary research is vital to successfully mitigating the impacts of PFAS contamination in Maine.  
"This research highlights the importance of interdisciplinary collaboration and sustainable solutions in mitigating the impacts of PFAS contamination and shaping environmental engineering practices for years to come."
Read Sonia's and Charity's acceptance of this award for the PFAS team.