Religious and Ethical Respect for Water Resources
2018 Maine Sustainability and Water Conference
Session Overview: Religious and Ethical Respect for Water Resources
The panel will discuss religious and ethical respect for water resources that are rooted in tradition and reinforced by storytelling. Indigenous people such as the Penobscot and Passamaquoddy have strong historical, ethical and spiritual connections to water resources. Other traditions that are in agreement with Maine indigenous views and ethical principles, concerning water, will be included in the panel discussions. Panelists include Hugh Curran, John Banks, Sherri Mitchell, John Yasenchak, and Hans Carlson.
Curran, co-chair of the Religious and Ethical Respect for Water Resources session at the 2018 Maine Sustainability and Water Conference, grew up in Ireland where, he says, "there was always an underlying sense, inherited from the ancient nature religions, of treating waterways, lakes and sea, as possessing mysterious forces that should be honored and respected."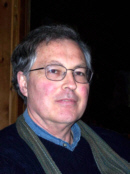 The sacredness of water has coursed through Curran's veins ever since he was a little boy, became a Buddhist monk and a student of Deep Ecology, which maintains that the well-being and flourishing of non-human life has value in and of itself, independent of its use for human purposes.
So when Curran, who is currently a lecturer in the Peace & Reconciliation Studies Program at UMaine, discovered there was no ethical/spiritual component in this year's conference he reached out to a diverse network of colleagues and organized a panel to present a more qualitative aspect of the largely scientific gathering.
Curran notes that the panel will draw ideas and discussion points from the Water Ethics Charter, which "establishes the moral and ethical foundations to guide decision-making around the use of water and the protection of water basins and water-reliant ecosystems." The Earth Charter will also be a resource to guide the panelists and initiate discussion.
"The terms 'spirituality and ethics' instinctively awakens many people to that kind of dimension rather than being dominated by the commodification of water," notes Curran. "At least to my mind, if the approach is just wholly scientific it shuts down anything that is not observable and supposedly not practical. Whereas with an ethical-spiritual approach, you're dealing with the treatment of water in terms of the sacred, which doesn't necessarily fit into the scientific model."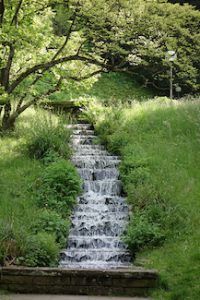 Curran adds, "What I'd like to see, if this is successful and people get interested, is that every time there is a conference in Maine of this size on water, some type of ethical perspective is presented by either a panel or a speaker—something that comes from the direction of this moral/ethical worldview. We need to incorporate all aspects of water concerns."
Session co-chair, along with Curran, is John Banks, director of the Department of Natural Resources of the Penobscot Indian Nation. Panelists include Sherri Mitchell, who was born and raised on the Penobscot Indian reservation and just published her first book, Sacred Instructions: Indigenous Wisdom for Living Spirit-Based Change; John Yasenchak, who served as a clinical counselor for the Penobscot Nation on the banks of the Penobscot River for twenty years; and, Hans Carlson, executive director of Blue Hill Heritage Trust.
—David Sims