Recent Mitchell Center Awards
Future of Dams researcher Karen Wilson of the University of Southern Maine was awarded funds to support an undergraduate student for the "Working with the Alewife Harvesters of Maine to Assess Harvest Strategies for Sustainable and Expanding River Herring Harvests in Maine" project. The project is relevant to Maine's economy particularly as a potential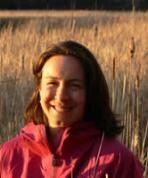 lobster bait alternative to Atlantic herring. Harvesting is a new area but one that could grow if well managed by data such as that proposed in the project.
Damien Brady of the Darling Marine Center and researcher on the Safe Beaches and Shellfish project reports that funding for graduate student Gabrielle Hillyer received funding for
the "Modeling estuarine circulation on Maine mudflats to improve shellfish harvesting" project for the 2017-18 academic year. The collaboration between UMaine, UMaine Machias, Maine Department of Marine Resources, Maine Department of Environmental Protection, clammers and local citizens will develop a hydrodynamic model of the Medomak River Estuary (the most productive clam flat in Maine despite considerable water quality issues) to reclassify prohibited and conditional areas based on the best available data to expand clam harvest potential.
Sean Smith of the School of Earth and Climate Sciences at the University of Maine with a joint appointment to the Sen. George J. Mitchell Center, was promoted to associate professor with tenure. Smith was one of fifteen faculty members were nominated by UMaine President Susan J. Hunter based on a peer and administrative review of their successful teaching, resear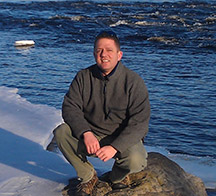 ch and public service.
"The excellence and leadership demonstrated by these faculty members are reflected in their work with students in and out of the classroom, their highly regarded achievements in their academic disciplines, and the difference their contributions make in Maine and beyond," says Hunter. Read Smith's biography here.
Senior Allyson Eslin of Bangor has been named the valedictorian at the University of Maine for 2017. 2017. Eslin, an Honors College student who triple majored in economics, political science, and psychology, worked with Mitchell Center faculty associate Caroline Noblet on a project that analyzed, charted, sub-grouped and culled meaning from a survey of coastal residents in Maine and New Hampshire that measured perceptions of water quality as well as coastal management and policies.