Study Abroad in Valencia, Spain

"A couple of my favorites would have to be mastering windsurfing on the Mediterranean Sea and traveling throughout Europe. Living in Spain made me a more independent and worldly person and I wouldn't give that time up for anything." ---John M., Study Abroad Fall 2021
USAC classes are located at La Universidad Politècnica de València, which is one of the most prestigious public universities in all of Spain. It is also ranked in the world's top 200 universities for Engineering, Technology, and Natural Sciences. University of Maine engineering students can benefit from studying abroad in the following way:
Mechanical Engineering students can spend the Fall semester of their sophomore year in Valencia and still graduate in 4 years
All courses are approved by UMaine for transfer credit
Gain a global perspective on engineering

"The UPV campus has great academic buildings and I enjoyed going to classes. All of my engineering professors spoke English very well and were very accommodating to our home university's curriculum. The USAC program organizers are wonderful people who were always there to help me out when needed and they organized the best field trips and tours." --- Rollan L., Study Abroad Fall 2021
Located on Spain's southeast coast, Valencia is a Mediterranean city in all aspects. Popular activities include strolling on one of the city's seaside promenades, swimming at beaches that have received the highest environmental awards, or using 'pedal power' to visit Valencia's key cultural and historic sites. With both the opportunity to participate in homestay and to live in local apartments, students can become fully immersed in the vibrant culture of Valencia.
A traditional Valencia paella made during a cooking class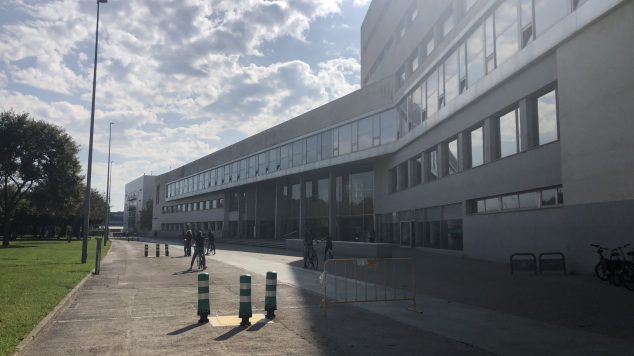 Engineering building where classes are held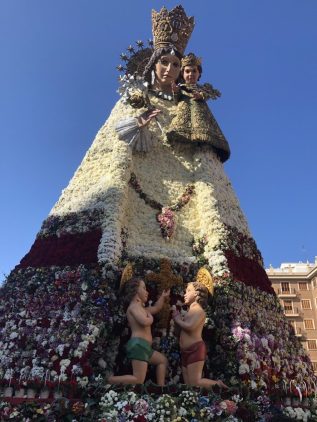 The largest sculpture for the Las Fallas festival in the center plaza of Valencia
Gain a semester-long study abroad experience without falling behind! The Valencia, Spain curriculum matches the courses taken at UMaine during the same semester.
For more information visit the USAC website.

"The living situation is very comfortable and close to everything. I stayed at the Resa Patacona residence hall which housed many students like myself who were studying abroad from other countries. The Resa is located only a two-minute walk from the beaches and a twenty-minute walk to campus. " --- Rollan L., Study Abroad Fall 2021
The Port of Alicante (a Spanish city south of Valencia)
The town of Port Saplaya is within walking distance to housing options

"My time in Spain was the highlight of my last few years. Being able to experience another culture is hugely important in expanding your horizons. Language is no large barrier! I went over with next to no Spanish, but on some level I was always able to communicate what I needed. It was an entirely new world over there - full of incredible once-in-a-lifetime opportunities!" ---John M., Study Abroad Fall 2021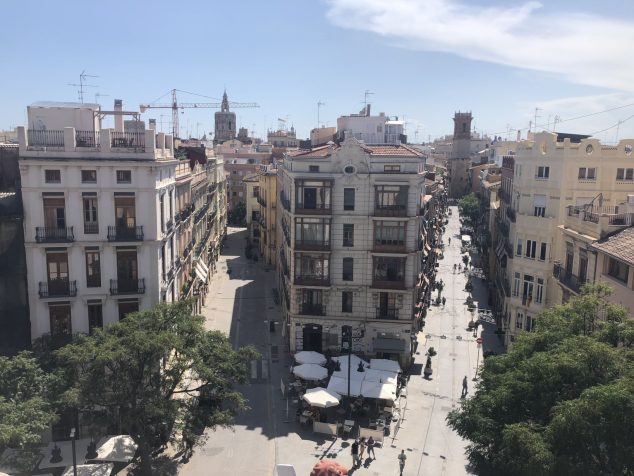 "Studying abroad in Valencia as an Engineer at the University of Maine is an incredible and unique experience that everyone should take advantage of. My semester abroad ended up being the best few months I've ever had and I made lifelong friends and memories I will carry with me forever. I absolutely recommend every engineering student at UMaine jump on this amazing opportunity." --- Rollan L., Study Abroad Fall 2021
Get Started Today!
Contact the University of Maine Study Abroad Office
Stodder Hall, Room 300
207-581-3437
studyabroad@maine.edu