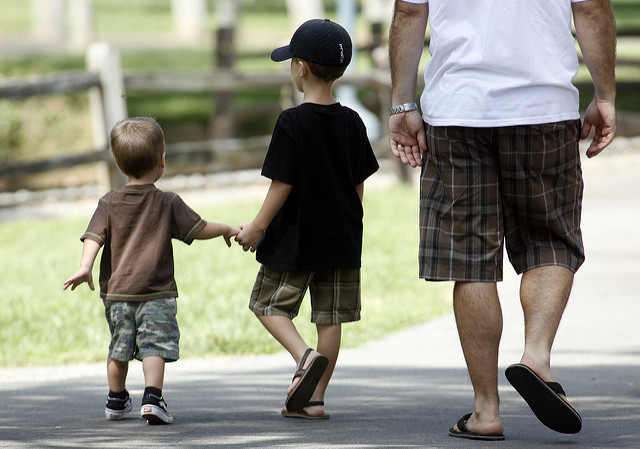 Autism Center at OCALI
The Autism Center at OCALI serves as a clearinghouse for information on research, resources, and trends to address the autism challenge. The center offers training, technical assistance, and consultation to build professional and program capacity to foster individual learning and growth.
Autism Spectrum Disorders Fact Sheet [PDF]   [MS Word] : Developed by MAIER staff, this one-page fact sheet is suitable for the general public or anyone who may want to gain a better understanding of persons on the autism spectrum and promote acceptance and inclusion.  This fact sheet can be shared with those in your community members and family or  distributed during community autism events.
Autism Fact Sheet / Translations
View and download this basic fact sheet about autism based on CDC facts and information, and available in 15 languages. Developed and made available by the University of Southern California, University Center for Excellence in Developmental Disabilities for families and providers.
Centers for Disease Control/Autism Spectrum Disorder
Centers for Disease Control/Austism Spectrum Disorder is a federal resource for information on autism including basic facts, screening and diagnosis, treatments, research studies, statistics and tracking, scientific articles and free downloadable materials.
Centers for Disease Control/Learn the Signs. Act Early
Centers for Disease Control/Learn the Signs. Act Early is a federal website devoted to helping parents track their child's development from birth to 5 years and encourages early action if they suspect autism or other developmental disabilities. The site provides detailed information on developmental milestones and suggestions for action for parents with concerns. Downloadable tools and materials are available.
Indiana Resource Center for Autism
Staff are actively engaged in work that leads to improved outcomes for individuals on the spectrum and their families. Specifically, focused on goals around early detection and diagnosis, effective early childhood and school-age programs that utilize evidence-based practices, transition across grade levels and across stages of life, post-secondary opportunities, community employment and living options, family support, and other activities that lead to an improved quality of life. IRCA staff works in collaboration with other agencies and organizations to assist in achieving these outcomes by providing information and training on a variety of topics, strategies, and methods.
National Autism Association/Autism Safety/Bullying
The National Autism Association/Autism Safety/Bullying website is devoted to information on bullying, specifically when it involves children and teens with ASD. It provides parents with tips and resources for preventing and responding to bullying incidents.
Sesame Street's "See Amazing in all Children" Initiative
Videos, activities, and information for children, parents, and providers to support Sesame Street's new initiative to "See the Amazing in all Children." Timed with the arrival of a new muppet, Julia, joining the show, this website offers resources to increase understanding, reduce stigma, and demonstrate the commonalities that children with autism share with all children.
ThinkCollege
Think College is a national organization located within the Institute for Community Inclusion at UMass, Boston that offers both online resources and technical support for individuals with IDD, including those on the autism spectrum, and their families, in exploring and/or pursuing the transition to college and college life. Think College also offers individualized technical assistance to individuals and families through their Help Desk and the National Coordinating Center Technical Assistance Providers. The Think College website includes an online College Search directory of the many college programs across the U.S. for students with intellectual disabilities. Search by program, location, or keywords.