MAIER Families Visit with Santa at the Maine Discovery Museum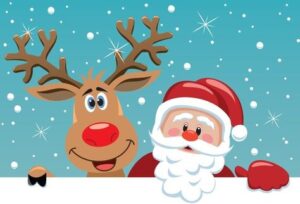 It was a special day at the Maine Discovery Museum (MDM) in Bangor as Santa's Village came alive for children attending the sensory-friendly "My Day to Play" on Sunday December 8th. Thanks to an on-going partnership between the MDM and the Maine Autism Institute for Education and Research (MAIER) at the University of Maine, more than 30 families experienced the excitement and joy of visiting with Santa in an environment designed to support children on the autism spectrum on their own terms.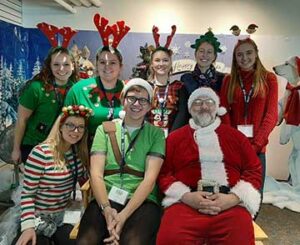 Whether it took the gentle coaxing of a friendly elf, the silly smile or gentle hand of Santa, or the support of a sibling or parent, most found the courage to sit aside the jolly old elf. UMaine College of Education & Human Development (COEHD) student volunteers guided Christmas craft activities in Santa's Village and supported play in the gross motor room as our special guests explored all three floors of the Museum.  Families left with smiles on their faces, newly crafted ornaments and holiday gift bags thanks to community donations.
Our Santa's Village at the MDM is truly one of our highlights of the year for MAIER's Family Partnership.  It was wonderful to see old friends again (and watching your children grow year to year), and it is a joy to make new friends with those who joined us for this year for the first time. Check out the photos below sent to us by MFP parents capturing some of the fun!
Our sincere thanks to the amazing and supportive Museum Staff who provide such a wonderful space for all of us to celebrate the holiday season, and to Rosalyn Fisher, retired OT and lead volunteer for the My Day to Play program. Thanks especially to Santa Roy, our faithful Santa for yet another year; you make the magic possible! And to our dedicated COEHD student volunteers, we couldn't do this without your cheerful support and dedication to our community.