Join us December 4th 4pm to 6pm at the Maine Discovery Museum!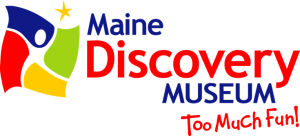 Join us at the Maine Discovery Museum from 4pm to 6pm on December 4th. This time is especially designed for children with autism spectrum disorder and their siblings and families. This is a safe, comfortable environment for children to explore the Museum during a time closed to other visitors. For more information on "My Day to Play" events, visit the Maine Discovery Museum website.
December's "My Day to Play" will feature fun activities with the upcoming holidays in mind, an opportunity for families to meet MAIER staff and gather helpful resources, and other fun surprises. Come meet Connor Archer, a young man with ASD and founder of the Courageous Steps Project, a local initiative that works to raise awareness of the developmental challenges of living with ASD, and helps channel resources to enhance the success of children and teens. 
To Register for this event: Please call the Maine Discovery Museum at (207) 262-7200. Advanced registration is not required but helps us plan our activities and refreshments. So join us for this free opportunity to play, gather information and resources, and enjoy time with other local families!
SPECIAL ANNOUNCEMENT: Santa will be at the Maine Discovery Museum for this event! Bring your cameras to capture this special time visiting with the jolly old elf at your child's own pace and comfort level.