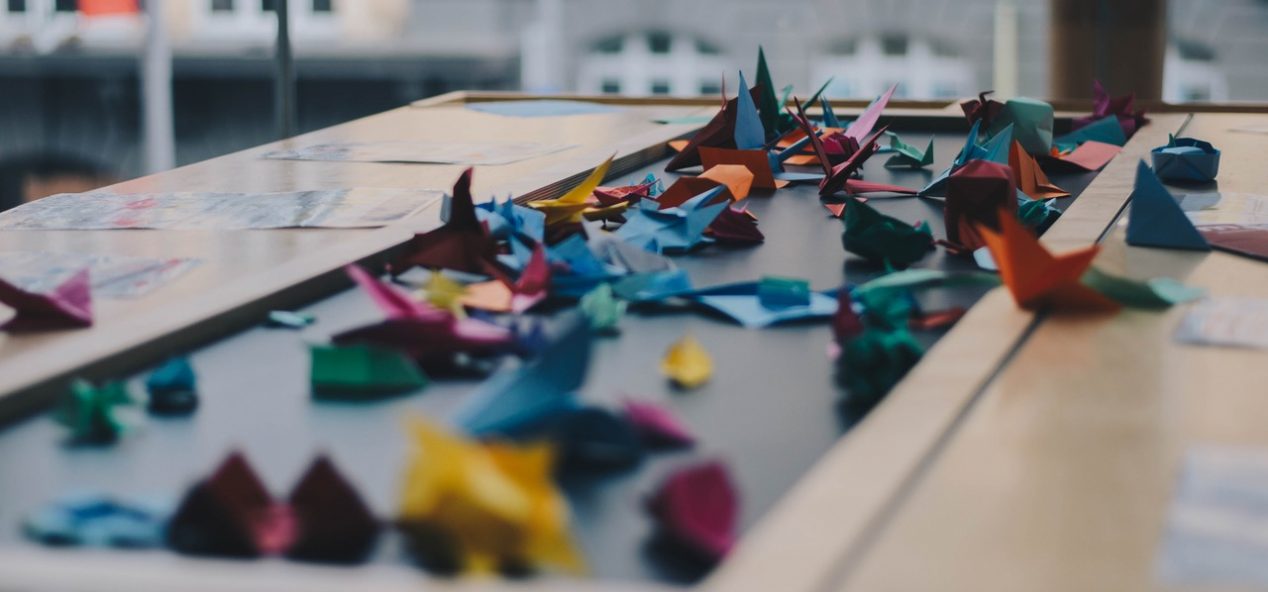 Boothbay Railway Village
Travel back in time to ride the rails behind an authentic steam locomotive surrounded by historic Maine buildings preserved in a recreated village, and view a collection of antique autos.
586 Wiscasset Road, Route 27
Boothbay, Maine 04537
207-633-4727
Open daily from 10:00 am – 5:00 pm from May 27 through October 15, 2017.                              
Suggested ages for visiting: Good for families of all ages
Admission: An admission fee is charged, with special pricing for Maine foster families, military families, and Museum members. Also, check with your local public library as some may have passes offering reduced admission prices!
Special Events: Check their Calendar of Events for special activities and events.
"A fun day out for our train lover! We had a blast riding the train and playing on the many trains and tractors throughout the campus. The museum is set up like an old time village, with a large green and historical buildings. The narrow gauge train track runs around the village and trains run throughout the day. Unlimited rides are included in the admission fee. There's also a large barn filled with vintage automobiles (for looking only)."
Sensory Alerts: It's a wide open campus with many different types of spaces and plenty of room to move around without feeling crowded. The train whistle is loud, so bring ear protectors if noise is an issue.  There are lots of places to sit quietly outside if needed. The town hall seemed like it would provide a quiet inside space to regroup.
---
Children's Museum & Theatre of Maine
Interactive exhibits and activities for children and families.
259 Thompson's Point Road
Portland, Maine 04101
207-828-1234
Open Monday- Sunday: 10am to 5pm                             
Suggested ages for visiting: Best for children 0-5yrs, 6-10 yrs    
Admission: An admission fee is charged, however there is special pricing for members, and discount and scholarship details included on their website.   
Special Events: Check the Calendar
of Events for most up-to-date listings of shows and events.
Enjoy a variety of exhibits and activities for children and families. "The Museum and Theater is committed to going beyond ADA standards to ensure visitors of all ages and abilities can engage with Museum exhibits and in Maddy's Theater to ensure audience members, actors, and stage crew can engage in their theater productions." See their website for in-depth details about their accessibility features and their commitment to making a comfortable environment for all visitors.
Sensory Alerts: The museum can get quite loud and crowded so check their website accessibility page to note quieter times and features to enhance your family's enjoyment.
---
Maine Discovery Museum
Children's Museum filled with hands-on, creative activities for children of all ages
74 Main Street
Bangor, ME 04401
207-262-7200
Open Monday- Saturday: 10am-5pm, Sunday 12noon-5pm.                    
Suggested ages for visiting: Good for children of all ages.
Admission: Admission fee is charged, with special pricing for families during "My Day to Play" events for families impacted by ASD.
Special Events: FMI My Day to Play
"The Discovery Museum in Bangor has been a great place for our family. While their "My Day to Play" events for families affected by autism are especially good, this is a great place to visit at any time. I really appreciate that they consider what little ones do best– explore! The staff is especially sensitive to children's natural sense of curiosity and build on it. There are three floors of fun to explore at your own pace." 
View the social narrative "I am going to the Maine Discovery Museum" before your visit!
"My Day to Play" events are scheduled for Sunday afternoons on a regular basis throughout the year at a time when the Museum is closed to other visitors.  This program is designed to provide children on the autism spectrum with a safe, comfortable environment to explore and to give families who face similar challenges a place to connect.  FMI on My Day to Play events.
---
Maine Narrow Gauge Railroad Co. & Museum
Maine Narrow Gauge Railroad Co. & Museum is dedicated to the preservation and operation of Maine's 2-foot gauge railway cars and equipment. Displays several historic railroad cars and other exhibits related to Maine's narrow gauge railroad history, and offers children's activities and a scenic waterfront train ride along the Eastern Promenade of the Casco Bay.
58 Fore Street
Portland, Maine 04011
207-828-0814
Open daily from early May through October, 9:30- 4pm.
Suggested ages for visiting: Good for all ages
Admission: Train ride tickets and Museum admission tickets are purchased separately, so you can choose one or both activities. 
Special Events: Special events are also scheduled, including events in April and the "Polar Express" during the holiday season. See Calendar of Events FMI.
"We started our visit with a 20 minute diesel train ride along the Portland waterfront. (It was pouring rain during our ride, so the train didn't go all the way out to the drawbridge, as it usually does.) Afterwards, our little guy loved reenacting the train ride by becoming the conductor on the trains in the museum."
Sensory Alerts: "The train ride is loud, so bring ear protection if that's likely to be an issue. There are open air seats as well as seats inside the train."
---
Wiscasset, Waterville, and Farmington Railway Museum
Since 1989 the WW&F Railway Museum has restored 2.5 miles of railroad, rebuilt an original WW&F steam locomotive, restored several original railroad cars, and are reboilering another steam locomotive. Visitors can climb aboard their train for a ride back in time and experience first hand the nearly-lost art of running and maintaining a steam powered narrow gauge railroad.
97 Cross Road
Alna, Maine 04535
207-882-4193
Open weekends during specified months. Visit the website for current schedule.  When open, hours are 9am-4pm.

Suggested ages for visiting: Good for children of all ages.
Admission: Museum and gift shop are free; train rides require the purchase of a ticket (single ride), all day pass (multiple rides in one day) or 10 ride pass (can be used on different days).

"Riding this steam train was the most exciting event of the summer for our son. He sat as close to the engine as he could. The ride was about 30 minutes, with a couple of stops to get out and check out the train. The museum has a big barn of trains that we spent a lot of time climbing around on. We also got to ride a real hand car and turn it around on the train turntable. It was perfect for our vehicle obsessed/mechanically inclined son, and we had fun, too. The museum is entirely run by volunteers, who were very knowledgeable and helpful. We'll be back for the pumpkin ride in the fall and the sleigh ride in the winter."
Sensory Alerts: "It's loud! Also, ash blows back a bit if you're sitting near the engine. There are open-air and indoor seats. Parents must provide the supervision while climbing around on the engines in the barn. There's plenty of indoor and outdoor space here so there are lots of quiet places in train cars to sit and regroup if needed."
Help us build our Museum listings by submitting your suggestions using the 


P & S submission form