Free Drive-in Movie: "Inside Out"
July 2, 2020 @ 8:30 pm

-

10:00 pm

|

FREE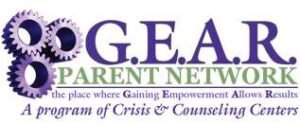 This FREE event is intended for families of children with emotional, behavioral, substance use and mental health concerns, including those on the autism spectrum.
G.E.A.R. Parent Network staff have been brainstorming how to offer a summer social event in light of ongoing COVID-19 restrictions.  They are excited to announce a FREE DRIVE-IN MOVIE FOR FAMILIES! In keeping with the theme of this pandemic, families will be apart together.
You must pre-register your family (car load) to attend ! Call today at 1-800-264-9224
Only families who have pre-registered will be allowed in. When arriving at the gate, please give name of person registering the car load of people. You will be asked for the first name of all riders. Due to COVID-19 group restrictions GEAR will provide guidelines for wearing masks when not in a vehicle and to remain in your car or in front of your car. Parking will be spaced allowing for physical distancing between vehicles. Bring your own snacks or the concession stand will have refreshments available for purchase; portable bathrooms will also be available
Gate opens at 7:45 p.m.
Movie begins at 8:30 p.m.
Remember, you must pre-register your family (car load) to attend ! Call today at 1-800-264-9224
"Inside Out" is a Disney-Pixar animated movie lasting 95 minutes.
Description: "Do you ever look at someone and wonder what's going on inside their head? Disney-Pixar's "Inside Out" takes a rollicking journey into the mind to find the answer. Based in Headquarters, the control center of 11-year old Riley's mind, five emotions are hard at work, led be lighthearted optimist Joy. She strives to make sure Riley stays happy as she operates alongside fellow emotions Fear, Anger, Disgust and Sadness.
G.E.A.R. is a program of the Crisis and Counseling Centers. They would like to thank their their sponsor, Skowhegan Drive-In Theater, for their kindness and sponsorship to offer this FREE opportunity!