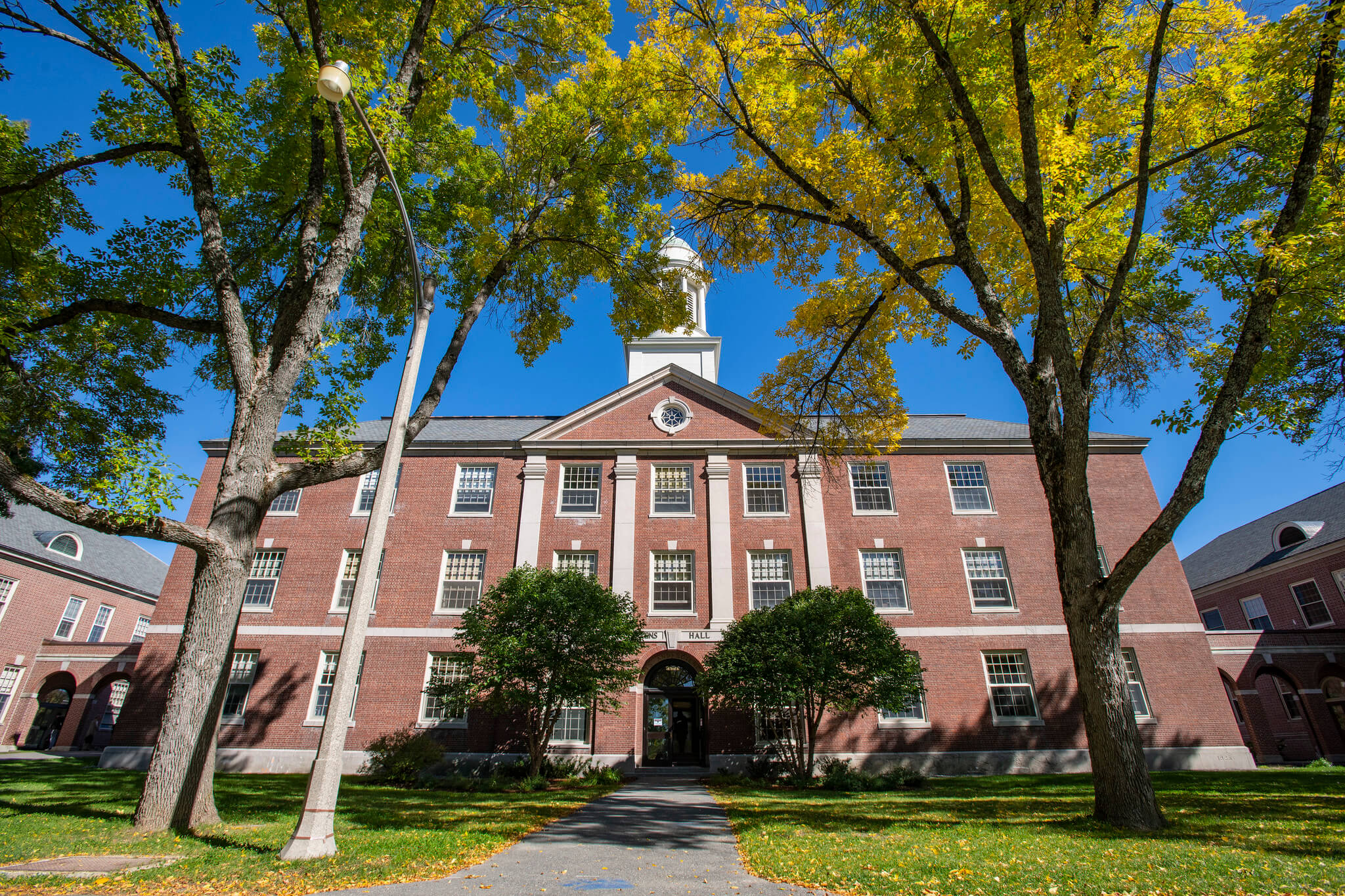 CLAS Celebrates 2021 Student Award Winners
The University of Maine College of Liberal Arts and Sciences has named its 2020-21 student award winners, to be honored at a virtual ceremony on April 19, 2021. The event program is available for download below.
Each year, the College of Liberal Arts and Sciences awards prizes to outstanding undergraduate and graduate students in a variety of categories; each department within the College also recognizes one student who has a superlative academic record.
Outstanding Undergraduate Student Awards
Outstanding Graduating Senior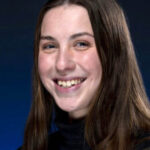 Caroline Strolic of Phoenix, Arizona is the Outstanding Graduating Student in the College of Liberal Arts and Sciences. She is an honors student majoring in art history with a minor in history. A member of the women's swimming and diving team, Strolic has been team captain for the past two years, and a member of the 2020 America East All-Academic Team. She holds records in the 200 and 400 medley relays. Her honors also include the Robert Thomson Memorial Thesis Fellowship and Zillman Art Museum-University of Maine Curatorial Internship. Her honors thesis is "Benjamin West and His Studio: The Making of an Anglo-American Identity." Strolic has interned at the Hudson Museum on campus and at the American Independence Museum in Exeter, New Hampshire. She also has been a student mentor, lifeguard and swim instructor. She plans to pursue a master's degree in art history and museum studies.
Outstanding International Student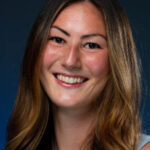 Hana Davis of Tsawwassen, British Columbia is the Outstanding Graduating International Student in the College of Liberal Arts and Sciences, She will receive a bachelor's degree in communication with a double major in marketing. The scholar-athlete is captain of the field hockey team and a four-time NFHCA National Academic Squad honoree. Davis served as Spread Respect chair on the UMaine Student Athlete Advisory Committee and represented the university on the America East Conference Student-Athlete of Color Leadership Group. She also is a Mind Spa volunteer. Davis plans to pursue an MBA at UMaine while playing her last year of eligibility.
Graduate Student Awards
Research and Creative Activity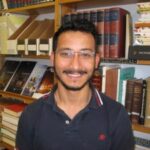 Prakash Raut, a PhD student in Physics, is the winner of the award for Outstanding Research/Creative Activity by a graduate student. Prakash already has two published papers, and three more in preparation. His work has been consistently excellent, with particular attention given to experimental design and rigorous data analysis. Considering his initial interests were centered on physical measurements of the spectroscopy of single molecules, Importantly, Prakash has undergone a significant metamorphosis to become a highly productive researcher in the fields of membrane cell biology, toxicology, muscular dystrophy, and virology; several of these projects relate to the search for treatments against the SARS-CoV2 coronavirus. The breadth of Prakash's work demonstrates his willingness to contribute to the greater good, and to adapt his work to constantly changing, chaotic circumstances. Prakash has worked faithfully to help others with their research. He trained many other graduate and undergraduate students in the use of super-resolution microscopes, in cell culture, molecular biology, and data analysis, and mentored undergraduates working on their capstone research projects.
Teaching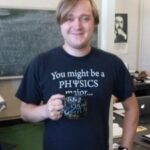 James Deaton is the recipient of the 2021 Graduate Student Excellence in Teaching Award. James has been a consistently solid presence in the Department of Physics and Astronomy. He earns high ratings as an instructor and very positive comments from his students. He is appreciated by his supervising instructors for his knowledge and willingness to help in many different courses at different levels. What makes him stand
apart is his willingness to take on increasingly higher responsibilities in instruction, culminating with becoming the instructor of record this spring on very short notice for an upper-division nuclear physics class. Students in James's classes point out his enthusiasm and passion about physics, which one student said "improved everybody's attitudes." In particular a few students noted James's use of "fun problems that were interesting" or "creative variations on problems," including using Spiderman in the context of rotational motion.
Outstanding Interdisciplinary Graduate Student
Emily Blackwood, a key member of the VEMI Lab and an interdisciplinary PhD student focusing on the virtual reconstruction of archaeological sites, is the 2021 Outstanding Interdisciplinary Graduate Student. Since her days as an undergraduate student, Emily has emerged as an innovative young professional. her interdisciplinary interests and skills serve as a vehicle for her to engage and support many different initiatives – from working with faculty to build Google Earth VR experiences for students, to spontaneously moderating a session on equity and archaeological practice when the regular moderator was unable to attend. She is generous with her time, extremely adaptable, and a beacon of positivity. Her interdisciplinary work is exemplary, inspirational, and broadly impactful.
Outstanding Graduating Student
Colin Bosma, a PhD student in clinical psychology, is the 2021 Outstanding Graduating Student. Colin's program of research seeks to develop new methods for assessing emotion regulation, the strategic and automatic processes that impact the magnitude, occurrence, and duration of emotional responses; his superior academic achievements and intellectual initiative are evidenced by his CV which includes nine publications, two publications (one-first author) under review, and four manuscripts (three first-author) in advanced stages of preparation. Colin has presented at regional, national, and international conferences and has been awarded several competitive university-wide and national fellowships and awards. Colin's impressive academic accomplishments have occurred in the context of his commitment to service and leadership at the department, university, and broader community-level.
Departmental Awards
In addition to these prizes, every year each department or unit offering a major in the College of Liberal Arts and Sciences puts foward one student with an exemplary academic record for recognition. These students receive a certificate as well as the College pin to wear on their Commencement regalia. This year, departmental award winner included:
Anthropology
Jacob Tauke, departmental award winner for anthropology, has an impeccable academic record, with a double major in Anthropology and Political Science. He is recognized by faculty for his professionalism, depth and breadth of intellectual engagement, and leadership. As a United States Marine Corps veteran, Jake was awarded the Presidential Service Badge in 2016 for his assignment to the White House Military Office, and he received a Letter of Commendation for his superior performance of assigned duties while serving as Presidential Sentry at Camp David.
Art
Caroline Strolic won a prestigious competition to serve as the Zillman Art Museum/Department of Art Curatorial Intern during the 2020-2021 academic year. Caroline's academic accomplishments are impressive, and include membership in Phi Beta Kappa. She is just as formidable in other Domains—she was the 2019-20 Captain of the University of Maine NCAA Division I Women's Swimming and Diving team.
Chemistry
Chelsea Sainsbury is earning an American Chemical Society Certified B.S. Degree in Chemistry, the most rigorous undergraduate degree in chemistry. She was selected in 2020 as one of the few students in the country to attend the nationally competitive American Chemical Society Summer School in Nuclear and Radiochemistry (NCSS). She has served as a Maine Learning Assistant. Her Honors Thesis research has been funded by the UMaine Center for Undergraduate Research and the College of Liberal Arts and Sciences.
Communication, Media Studies, and Journalism
Leanne Nisbet is a Communication and Media Studies double major with a minor in Professional Writing. She is the President of Women's Club Volleyball, Vice President of the school's chapter of the National Communication Honor Society Lambda Pi Eta, Sergeant at Arms for UMaine Student Government, and writes for HerCampus. Leanne is thoughtful, deliberate, and eager to understand complex concepts and theories from every angle.
Computing and Information Science
Devin Christianson has achieved a near-perfect cumulative grade point average in the Computer Science major. Devin and his Senior Capstone teammates designed and have begun to implement a user interface for a research project funded by an Artificial Intelligence Seed Grant awarded by the university's Vice President for Research to his mentor. Devin and his team were highly professional and competent as they undertook the difficult task of designing software for an interdisciplinary audience (wildlife biologists, ornithologists, computer scientists, and so on) to interface with a machine learning program to count sea birds from aerial drone imagery.
English
From medieval sagas to the emergent rhetorics of Covid-19, English departmental award winner Sarah Penney has distinguished herself across the English curriculum. As a 2019-2020 McGillicuddy Humanities Center Undergraduate Fellow, she studied Norse mythology, poetics, and linguistics under the direction of Professor Sarah Harlan-Haughey. In addition to completing the English major, with a concentration in analytical writing, Penney has earned minors in Folklore and Traditional Arts and Media Studies. She was a James S. Stevens Outstanding Junior in 2020.
History
Hailey Cedor joined Professor Anne Knowles' Holocaust Ghettos Project, where she translated lengthy entries from the leading encyclopedia of Jewish Ghettos into data for the project's complex databases. Hailey's honors thesis (supported by a McGillicuddy Humanities Center Student Fellowship) examines the legacy of Lithuanian citizens and police in the genocide of the nation's Jewish population from 1941 to 1943. Hailey is an officer in All Maine Women, an organization she is trying to make more inclusive and welcoming for LGBTQ students.
International Affairs
Caitlyn Rooms, departmental award winner for International Affairs, is someone always willing to help, collaborate with, and support her peers. She is extremely articulate, with an overall solid command of the theoretical concepts and problem-solving techniques in international affairs and world politics. She is a respectful and professional student with a great attitude to scientific inquiry. Her grasp of global issues and leadership acumen place her at the top of her class.  
Mathematics and Statistics
Cole Butler graduated in summer 2020 with Honors and a Bachelor of Science degree and began his Ph.D. studies in Fall 2020 at North Carolina State University. His undergraduate career was marked by a commitment to use mathematical modeling to address pressing societal concerns. Cole was awarded the Margaret Chase Smith Public Affairs Scholarship for the 2019-2020 academic year, and his work was twice funded by UMaine's Council on Undergraduate Research. 
Modern Languages and Classics
A Spanish and International Affairs double major, MLC department award winner Alexandria Hill has consistently demonstrated a deep engagement with the cultural products of the Hispanic world, writing, reading, and commenting with incisive intellect and great sensitivity. Few students are able to develop the command of the Spanish language and the dexterity of thought that Alexandria has, all the while cultivating important connections across the University community: in the Spanish Club, the Feminist Collective, and Conversation Partners; by helping out with World Languages Day and by earning induction into Phi Beta Kappa and Sigma Delta Pi.
New Media
Emma Hodge's outstanding academic record was maintained while she also participated in multiple campus groups and was running her own business. Emma is an active member of the UMaine marching band, pep band, and concert band. She is also a student ambassador for Team Maine. Her dedication to these activities embodies the greatest principles of school spirit. Emma is an avid digital artist and graphic designer. She currently runs her own design business, Emma Jane Creates, through Etsy and Facebook.
School of Performing Arts (Division of Music)
Natalie Lisnet is an excellent writer, and her academic work is always meticulously prepared. An accomplished bassoon player, she has been a highly valued member of the University Orchestra and Symphonic Band. She has also been involved with our Chamber Music program and has worked as a Teaching Assistant for MUY 101. In addition, Natalie has participated in theatre productions, including A Midsummer Night's Dream and The Mineola Twins. 
School of Performing Arts (Division of Theatre/Dance)
Originally from Mumbai, India, Pooja Rawat has been a leader in the Division of Theatre/Dance. She has been involved in many theatre productions at the University of Maine, and most recently directed the play God of Carnage, which was performed via livestream in late March. Pooja is also a member of the Maine Masque Council.
Philosophy
Ashley Paul is a double major in Philosophy and English as well as a member of the Honors College. She has been on the dean's list throughout her career at UMaine and regularly achieved the status of Presidential Scholar. She has also been inducted into the philosophy honor society Phi Sigma Tau, the English Honor Society Sigma Tau Delta, Phi Beta Kappa, and Phi Kappa Phi. Ashley's work as a philosophical thinker and her work as a writer of poetry reflect her commitment to attending carefully to the world around us and to participating in articulating its reality.
Physics and Astronomy
Aidan Greenlee is a physics major (BS) with a double major in mathematics and a minor in electrical engineering. He has an excellent academic record across all disciplines, strength as a researcher and colleague, and varied experiences helping student learning on campus. He tutored in the TRIO program and was a Maine Learning Assistant.  Aidan has carried out research with professors Karissa Tilbury and Andre Khalil on a novel image analysis method to determine when two objects (usually molecules/proteins) are in the same location when they are detected using two different sources.
Political Science
Emily Scruton is an exceptional student double majoring in Political Science and Human Dimensions of Climate Change. Her dedication to public engagement and her commitment to protecting the environment have been at the core of her studies and other involvements, including in student organizations and public service. When interning in the Senate Majority Office of the Maine Legislature, Emily reported to legislators and staffers about environmental groups under consideration.
Psychology
Cassidy McCusker's curiosity, diligence, and understanding of research and how it applies to practice are among the top. Cassidy is incredibly gifted in interpreting complex research, designing studies, and writing for a scientific audience. She has worked in two psychology research labs at UMaine and has completed an honor's thesis on stigma associated with various mental health diagnoses among young adult populations.
Sociology
Sabrina Paetow was inducted into Alpha Kappa Delta, the international sociology honor society. Impressed by Sabrina's intellectual curiosity, academic accomplishments, and leadership potential, the sociology faculty nominated her for participation in the American Sociological Association's (ASA) Honors Program. She was selected and presented a research paper at Association's annual conference. Sabrina's honor's thesis is a study of political discourse related to the COVID-19 pandemic, and has the potential to generate strong interest in the mainstream media.
Women's, Gender, and Sexuality Studies
Aiden Ciffaglione is a brilliant scholar, an original thinker, and a conscientious, engaged student citizen. Faculty members remark on their ability to bridge the gap between texts, theories, identities, and the application of their academic knowledge to the world outside the classroom. Their research examines activism and identity in higher education. Aiden has served as a leader on a number of youth and college student conference committees, as a resident advisor (R.A.), and as a course facilitator for HON 170. Their modesty, good will, and integrity have inspired their peers.