Marisue and John Pickering Scholarship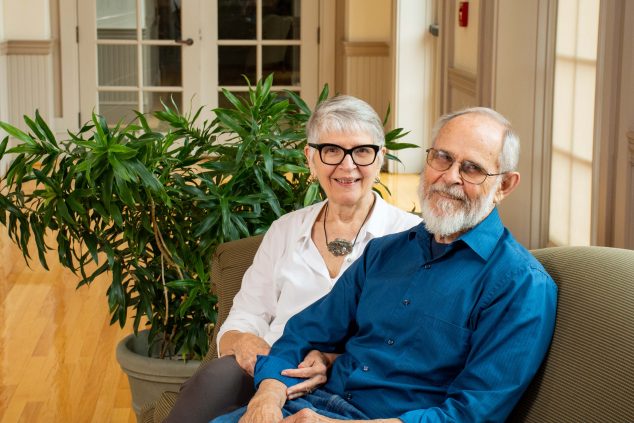 About Marisue and John Pickering
The Pickerings moved to Orono and began active careers while raising two sons, Paul and David. John was an educator who taught at and worked with students at the elementary school through university levels, and Marisue is a University of Maine Professor Emerita (Communication Sciences and Disorders). In addition to her teaching career, she was in UMaine central administration for ten years. During their professional years, Marisue and John were prolific scholars, publishing books and articles in their respective fields and giving professional presentations both home and abroad.
About the Scholarship
The Marisue and John Pickering Scholarship was established at the University of Maine in 1993 with gifts from Marisue and John Pickering. This scholarship will be used to provide financial assistance to students who completed high school outside the United States who are degree-seeking undergraduate or graduate students with preference given to those students who graduated from high school in Bulgaria or other countries in the Balkan Peninsula which include those currently known as Croatia, Bosnia and Herzegovina, Montenegro, Kosovo, Macedonia, and Albania.
Apply to this Fund
The scholarship is open to students who:
– are a full-time undergraduate or graduate degree-seeking student at the international tuition rate;
– have met English proficiency requirements for full-time admission to the degree program; and
– graduated from high school in Bulgaria, Croatia, Bosnia and Herzegovina, Montenegro, Kosovo, Macedonia, and Albania.
Eligible students will be nominated to the Office of Financial Aid to be considered for this scholarship. Students do not need to take any action to be considered.  
Please direct any questions to international@maine.edu or call (207) 581-3437.