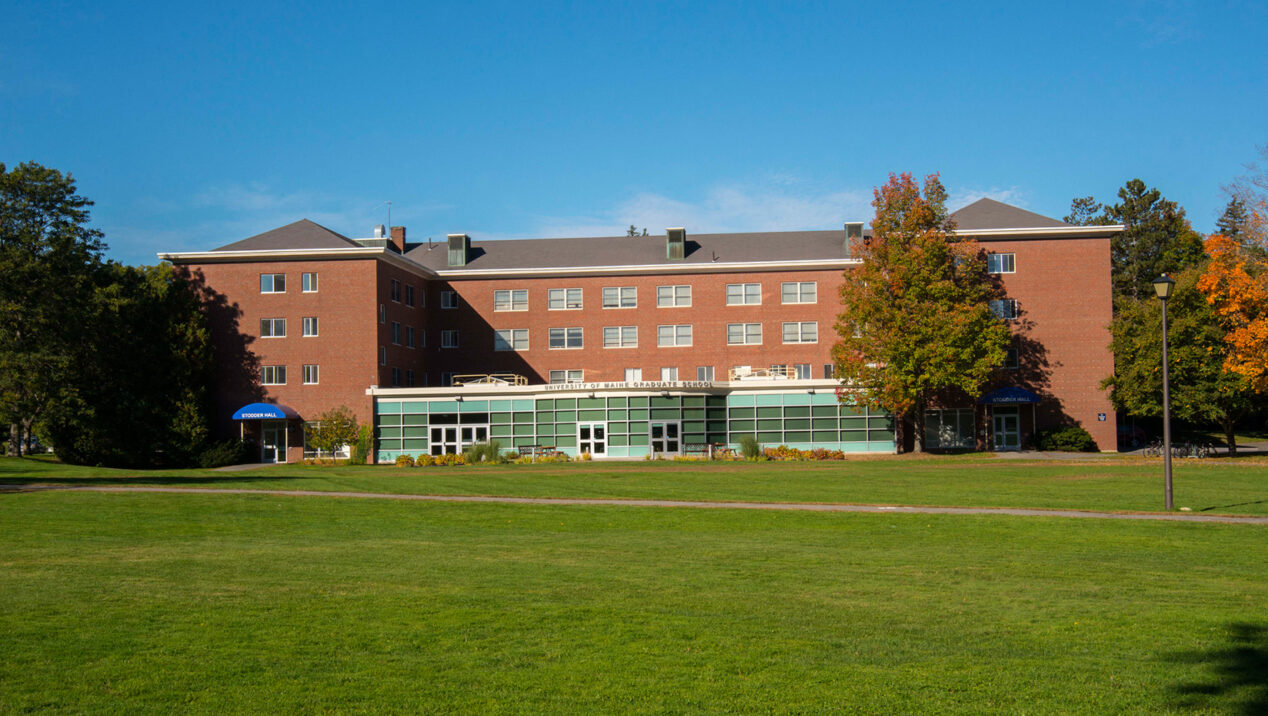 Short-term accommodations are not available in Stodder Hall at this time.
Long-term housing options for graduate students
If you are new or soon-to-be arriving on campus, then welcome! Moving in can be an overwhelming task, so we here at the Graduate School are available to make it as easy as possible for you. To find out the room dimensions and amenities of on-campus living, look no further!
For the complete options for on-campus living, visit the Housing Services website. 
Short-term Housing in Stodder Hall
ATTENTION: Short-term accommodations are not available in Stodder Hall at this time.
The Graduate School offers short-term dorm-style housing for current and prospective University of Maine graduate students as well as visiting faculty and post-doctoral students working with on-campus faculty in Stodder Hall. Housing in Stodder Hall is also available to a limited number of mature undergraduates. It offers an exclusive warm and accommodating atmosphere aimed at the specific needs of graduate study.
Our address is: 5775 Stodder Hall, Orono, ME 04469 Stodder Hall Location and Directions
Rates are $36.50 per night for current graduate students.
Visitors are provided with the basics:
Double sized bed
Desk and chair
Bureau
Box fan
Lounge chair with ottoman
Guests should bring their own toiletries, kitchen utensils, and food
In order to make reservations, we require that guests supply us with the proper information including:
Name
Billing information
Student ID number if a registered student
Contact phone number and email address
Exact dates of arrival and departure
Arrival time for keycard pickup*
*Guests who will be picking up their keycards after 4:30 pm on the scheduled check-in day need to inform the Graduate School immediately (contact info). Arrangements for after-hours pickup at the University of Maine Police Station located on the Rangeley Road will be made (photo ID required).
Facilities within Stodder Hall include:
Kitchens include refrigerators, microwaves, stoves, and sinks
Lounges with couches and televisions
Indoor bike parking
All rooms include free internet
Regular rooms are approximately 212 square feet
In addition, this facility also houses the Graduate School office, the Graduate Student Government (GSG), and the Office of Research Development. 
For more information please contact:
Patricia Perry

Administrative Specialist

207.581.3291