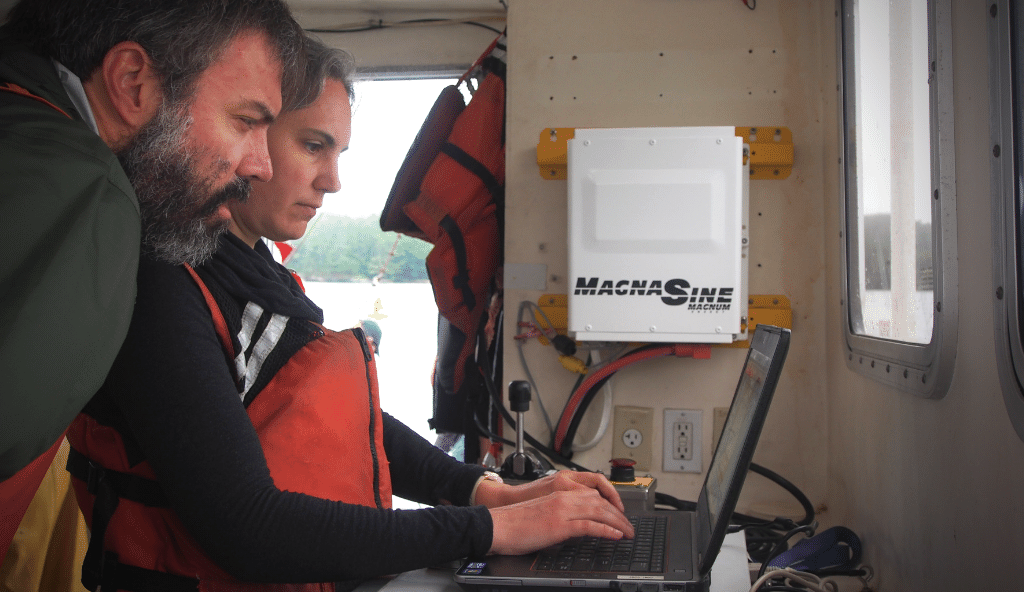 What population, community, and ecosystem processes both shape and are shaped by the stability and resilience of coastal fisheries? To help answer this question, Maine-eDNA researchers are implementing two key projects: 1. Examining the past, present, and future of ecosystem-based restoration projects and 2. Seeking to shed light on the larval black box of many invertebrates and algae. Visit our Thematic Goal 1 page to learn more about what we are doing to help with sustainable fisheries.
---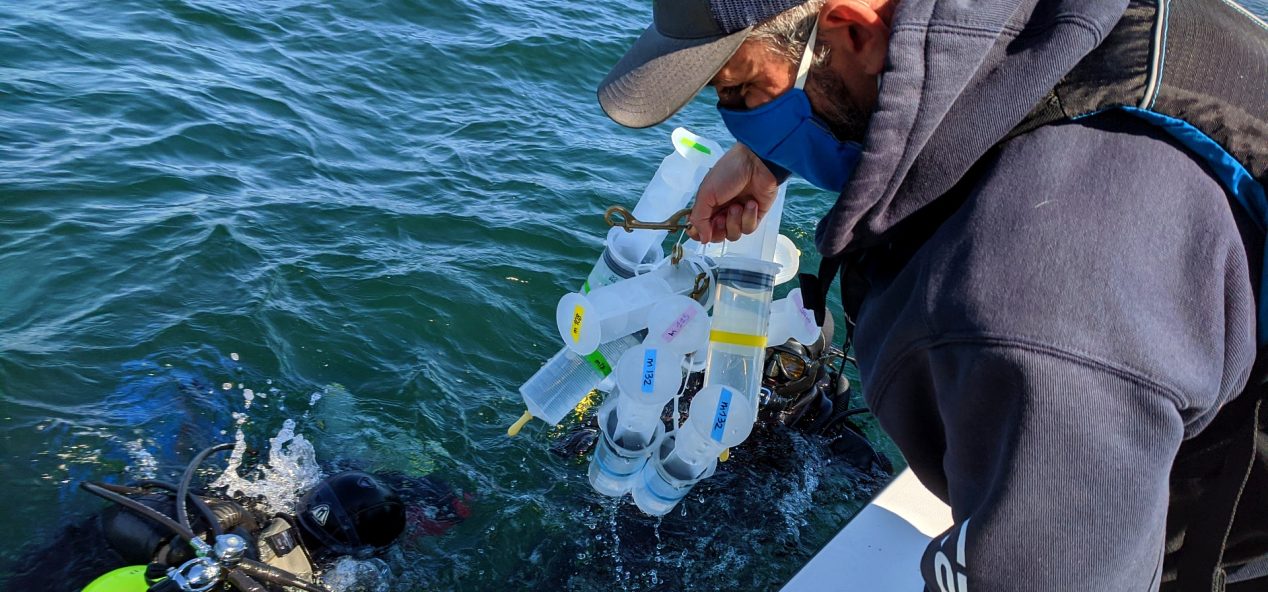 Maine-eDNA researchers aim to create improved surveillance and early warning systems for harmful or shifting taxa as they emerge in the region, improving Maine's short-term ability to quantify and manage these threats (or even new species opportunities), and their impacts on ecosystem services. Ultimately, data generated by the two projects under this thematic goal will be applied to new models and accessible forecasting tools to improve future mitigation, prevention, and/or avoidance strategies. Visit our Thematic Goal 2 page to learn more about our research on harmful and shifting species.  
---
The three research goals of this thematic goal aim to test hypotheses relative to eDNA variation across the gradient of connected aquatic habitats to better understand fundamental macrosystem patterns and drivers of eDNA inferred community structure and stability in space and time, community responses to disturbance events, and study the effectiveness of team science in a comparative framework around multiple science teams. In combination, these goals will position Maine at the forefront of the next generation of scalable team science for understanding macrosystems and translating that knowledge to solutions. Visit our Thematic Goal 3 page to learn more about our work on Macrosystem eDNA Integration.