Working in Labs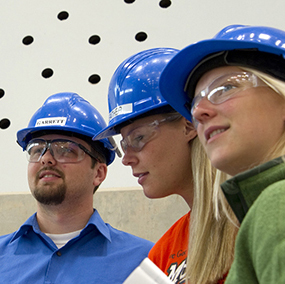 The University of Maine is a research university that encourages both undergraduate and graduate students to get involved in real research project working in research labs. Research labs offer one of the best ways to learn in a hands-on environment with our world-class faculty and staff. For more information, contact james.beaupre@maine.edu.
Quick Fact: There are more than 4,000 students employed on campus!
Student Entrepreneurship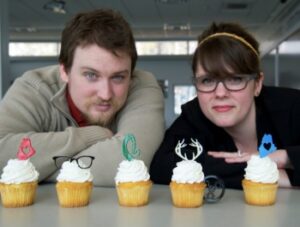 The University of Maine works hard to help student entrepreneurs grow and expand both before and after graduation. If you are interested in starting a business or non-profit, contact UMaine's Foster Center for Innovation and learn about all of the resources available to help you succeed.
Quick Fact: In 2019, the three finalist companies on the collegiate edition of the tv show Greenlight Maine were all Foster Center business tenants!
Internships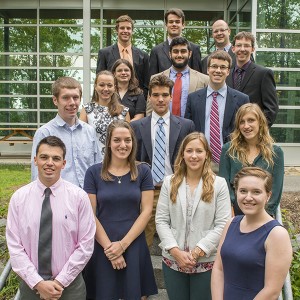 One of the best ways to prepare for the future is by working in an internship. The university has a variety of internship programs including the Innovate for Maine Fellows program. Innovate for Maine connects the best and brightest Maine college students with Maine's most exciting, growing companies as a way to grow and create jobs across the state of Maine through innovation and entrepreneurship.
Quick Fact: To date, the Innovate for Maine Fellows program has placed more than 200 students with more than 200 companies across the state!
"I had an amazing experience with Innovate for Maine. I'm so glad I spent two summers with this program-- I feel like it helped me get ahead and stand out within my major." - Megan Howes