Phil Dunn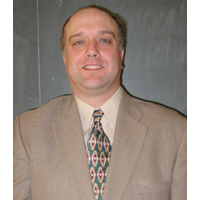 Phil Dunn — Professor, Construction Engineering Technology
philip.dunnjr@maine.edu
207.581.2326
B.S. Civil Engineering/University of Maine 1981
M.S. Civil Engineering (Enviromental Emphasis)/University of Maine 1984
M.S. Business/Husson College 1992, MBA 2014
M.S. Public Administration/University 1995
Phil graduated from the University of Maine in 1981 with a BS in Civil Engineering. He began working as an Assistant Engineer with a small municipality in Maine. In the Fall of 1981, he went to work for a small consultant engineering firm doing site development and landfill design. Phil returned to the University in the Fall of 1983 and earned a Master's in Engineering specializing in Environmental Engineering. He then entered the Maine Department of Transportation in the Fall of 1984. Beginning in the construction division, Phil was assigned to the inspection staff of the I-395 connector between Bangor and Brewer, Maine. His primary duties included earthwork and drainage inspection. He then became the resident engineer on a relocation project in Codyville, Maine. In 1987, Phil entered the Geotechnical Division eventually rising through the ranks to supervisor. He has been involved with several research projects and has implemented the uses of soil nailing, geosynthetics, and lightweight fills.
As he rose through the supervisory ranks, Phil earned a Master's in Business from Husson College in 1992 and a Master's of Public Administration from the University in 1995. He is currently in an Independent PhD program at the University with comps and a dissertation left in his program. He has also taken several geotechnical courses and keeps updated on many areas of Civil Engineering.
Phil Joined the CMT faculty in 2003 and became Coordinator of the program in 2011.
Phil is active with the American Society of Civil Engineers and served as State president in 1994, State 150th Champion, and is involved with the Awards and History committees. He is active on the National Cold Regions Committee and serves as a member of the Transportation Research Board Geosynthetics Committee. Phil is also involved in the community currently serving as the Chair of the Old Town Citizens' Sewer Advisory Board and the Old Town Street Commissioners. He is active with the Good Samaritan Agency serving now as recording secretary. He also holds several positions with his Church and the Knights of Columbus.
Phil Dunn likes teaching and has taught courses in Highway Design, Business, and Physics throughout the past several years.
Phil is a:
Professional Engineer
Member of

American Society of Civil Engineers
Transportation Research Board Geosynthetics Committee
Old Town Citizens' Sewer Advisory Board
Old Town Street Commissioners
Good Samaritan Agency
Knights of Columbus
---