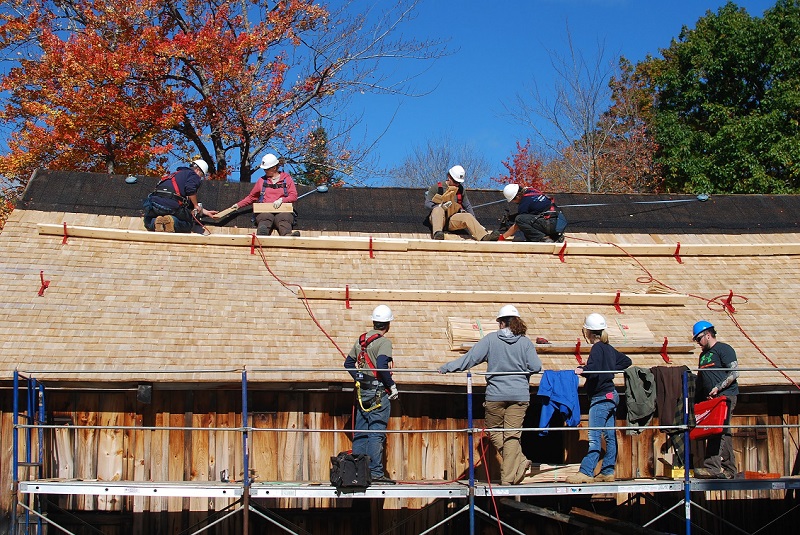 Construction students build new roof at Leonard's Mills
Senior Construction Engineering Technology students recently installed a new cedar shingled roof on the sawmill building at Leonard's Mills, complete with a new roof extension over the water wheel.   As the focus of the senior capstone course, the fifteen students working on the project spent several weeks planning the details of the work, followed by actually managing and executing the construction themselves.  
It was an opportunity to apply and practice construction management skills learned through coursework and life experiences to meet an actual need, while building relevant experience toward employment goals.  
The sawmill building itself houses one of the only wooden-geared, water-powered operating sawmills in existence.