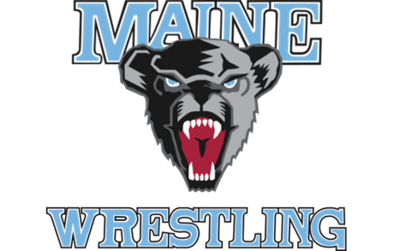 University of Maine Wrestling
2017 NCWA Division II National Champions
UMaine Wrestling joined the National Collegiate Wrestling Association (NCWA) in 2013.  The team is open to male and female wrestlers as the NCWA hosts men's and women's divisions.  Currently, there are more than 150 member institutions in the NCWA.  The NCWA has a national duals championship, a national qualifier tournament, and a national championship tournament.
Wrestling in the NCWA closely mirrors NCAA wrestling with two notable exceptions.  First, unique to the NCWA is an additional weight class of 235 lbs.  Second, the NCWA allows teams to qualify two wrestlers per weight class for the national championship tournament.  This allows for increased wrestling opportunity for our athletes.  For more information on the NCWA visit www.ncwa.net
In recent years the UMaine team has competed all across New England and as far away as Virginia, Texas, Florida, and Canada.  Competition comes from other NCWA teams, NCAA Division III teams, NJCAA teams, and wrestling clubs.
The UMaine NCWA wrestling team is proud of the success of our wrestlers.  In addition to a team title, UMaine has produced multiple NCWA All-Americans including a men's champion and a three time women's champion as well as numerous Academic All-Americans.
We welcome wrestlers of all background and ability to join our team.
4x National Champion 101 lbs. – Samantha Frank
Victories
NCWA National Champions
 
NCWA All-Americans
 
NCWA Academic All-Americans
2015
Samantha Frank
 
2015
Samantha Frank
 
2015
Neal Harrison-Billiat
2016
Samantha Frank
 
2015
Jake Powers
 
2016
Samantha Frank
2017
Samantha Frank
 
2015
River Robertson
 
2016
Rusty Wilson
2017
Brent Waterman
 
2016
Samantha Frank
 
2017
Samantha Frank
2018
Samantha Frank
 
2016
River Robertson
 
2017
River Robertson
 
 
 
2017
Samantha Frank
 
2018
Samantha Frank 
 
 
 
2017
Brent Waterman
 
2018
Hilary Merrifield 
 
 
 
2017
River Robertson
 
2018
Tyler Everett 
 
 
 
2018
Samantha Frank
 
2018
Cooper Power
 
 
 
2018
Hilary Merrifield
 
2018
Rusty Wilson
 
 
 
2018
Sierra Fonger
 
2018
River Robertson
 
 
 
2018
River Robertson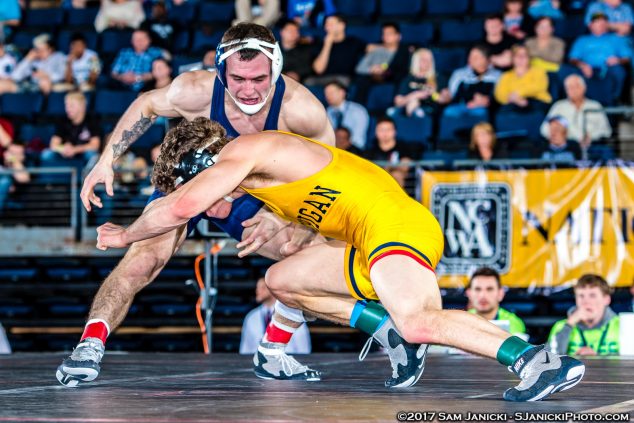 2017 National Champion 141 lbs. – Brent Waterman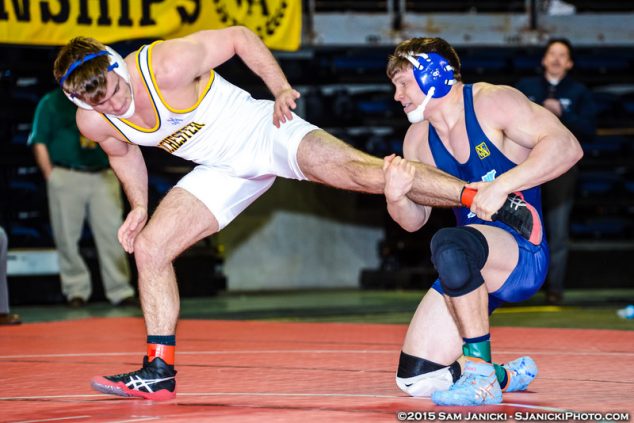 2015 NCWA All-American 174 lbs. – Jacob Powers
2017 NCWA Division II National Champions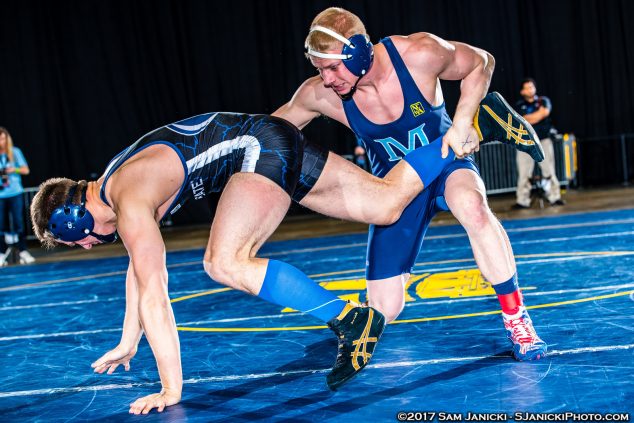 4x NCWA All-American 184 lbs. – River Robertson