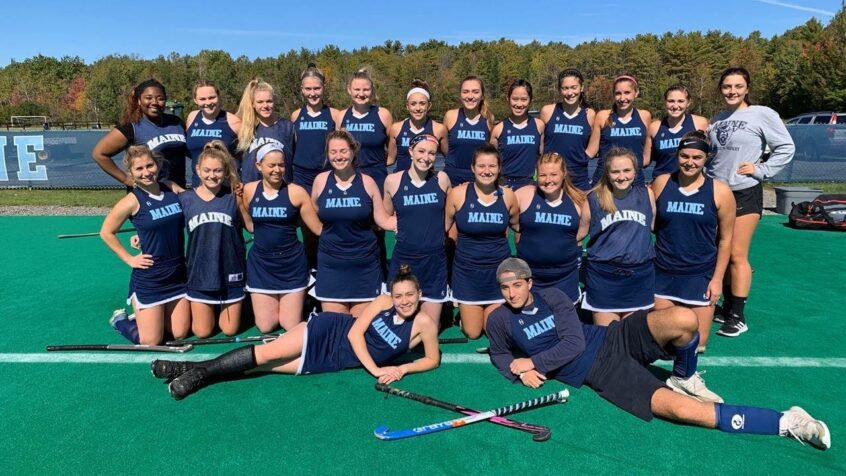 2019-2020 Field Hockey Club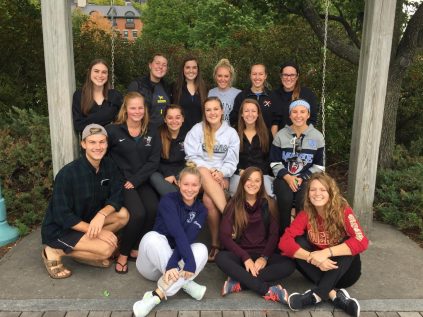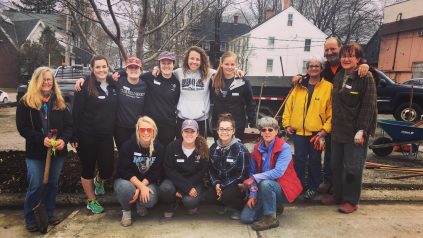 Practice:
We hold practices on average of two to three times per week which includes a variation of stick work, drills, scrimmages and conditioning. We have also added an additional conditioning day to our week this past academic year which takes place in the New Balance Recreation Center!
Field Hockey Club
The University of Maine Club Field Hockey team, members of the National Field Hockey League (NFHL), is comprised of a competitive and talented mix of female and male students. We have a wide-range of skilled players on our team and welcome newcomers to the sport with open arms! Our club travels and plays multiple collegiate teams in the New England area including Harvard, Sacred Heart, Holy Cross, University of Vermont, and Bates just to name a few.
As a team, we are a close-knit group of girls and guys who really enjoy the sport of field hockey. We host fundraisers throughout the academic year as well as participate in volunteer opportunities within the community. If you have any questions please feel free to contact either of our Presidents as they will be happy to answer any of your questions! We look forward to meeting you!!
Stay on the lookout for club tabling at orientation and accepted student days!
Game Schedule
| | | | |
| --- | --- | --- | --- |
| Date | Opponent | Time | Location |
| Oct 1st | UNE |   | University of New England |
| Oct 14th | PC |   | Providence College |
| Oct 15th | Brown |   | Brown Univesity |
| Oct 23rd | SNHU |   | Southern New Hampshire University |
| Nov 5th | SHU |   | Sacred Heart University |
| Nov 6th | UConn |   | Sacred Heart University |
| Nov 6th | Yale |   | Sacred Heart University |