Additional Opportunities for Learning
Check out the Family Resource Center for Tools and Information to support your students and their families!
Resources to support you during COVID-19
Visit our COVID-19 webpage for resources to support teachers and education professionals during these challenging times. We also invite you to view our Professional Development page to learn about new and archived workshops now available for your online learning this spring. MAIER's online workshops are FREE and earn educator contact hours.
PEERS® Friendship Skills Boot Camp is launching April 23rd!

We are pleased to announce the launching of the PEERS® Friendship Skills Boot Camp on April 23rd! This self-paced training module, presented by UM Faculty Dr. Sarah Howorth, is a free online training module that is recommended for families and professionals who support teens and young adults with autism. Read more about this exciting new offering from MAIER and register to participate on the Friendship Boot Camp Webpage.
New Sexuality Education Resource available from MAIER
Teaching children about sensitive topics such as private body parts, changes during puberty, and healthy relationships can be difficult for a parent of any child, but for families that include a child on the autism spectrum, there are special concerns and sometimes the need for specially developed tools to introduce topics and begin conversations. MAIER's graduate assistant, Taylor Roos, has developed a new graphic resource especially for families, educators, and support personnel to direct you to research-supported tools and information for sexuality education. 
MAIER's Sexuality Education Resource will link you to a variety of resources, all in a handy graphic to lead you through topics and conversations, many specifically developed for families of children, teens, and young adults with special learning needs. Check out this new resource, which includes links to helpful videos, visual supports, curricula, and toolkits, then share with others to help spread the word!            [View and/or download Sexuality Education Resource here]
Videos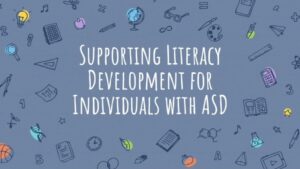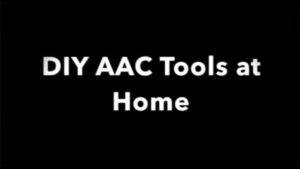 Supporting Literacy Development, Access, and Communication for Home and School: New videos developed by Haley Usilton, UM graduate student in Communication Sciences and Disorders, to support the use of augmentative and alternative communication at home and at school and supporting literacy development, access and communication.
Research supported by the Maine Autism Institute for Education and Research
Studies conducted by researchers at MAIER are ongoing and highlighted in our August 26, 2020 newspost.
Rooks-Ellis, D. L., Jones, B., Sulinski, E., Howorth, S., & Achey, N. (2020) The effectiveness of a brief sexuality education intervention for parents of children with intellectual and developmental disabilities. American Journal of Sexuality Education, 1-21. https://doi.org/10.1080/15546128.2020.1800542
Rooks-Ellis, D. L., Howorth, S. K., Kunze, M., Boulette, S., & Sulinski, E. (2020). Effects of a parent training using telehealth: Equity and access to early intervention for rural families. Journal of Childhood, Education, & Society 1(2), 141-166. https://doi.org/10.37291/2717638X.20201242
---
Additional Research and Resources
The Autism Center at OCALI : Serves as a clearinghouse for information on research, resources, and trends to address the autism challenge. The center offers training, technical assistance, and consultation to build professional and program capacity to foster individual learning and growth.
Autism Spectrum Disorders Fact Sheet: Developed by MAIER staff, this one-page fact sheet is suitable for the general public or anyone who may want to gain a better understanding of persons on the autism spectrum and promote acceptance and inclusion. 
[ASD Fact Sheet PDF]    [ASD Fact Sheet: MS Word]
Autism Fact Sheet / Translations 
View and download this basic fact sheet about autism based on CDC facts and information, and available in 15 languages. Developed and made available by the University of Southern California, University Center for Excellence in Developmental Disabilities for families and providers.
Autism Safety Education and Training: ASET provides resources for families including downloadable forms and handouts about fire safety, wandering, teaching children about first responders and 911 registration forms. Autism training programs for first responders include police, fire/rescue/EMS, 911 dispatchers, as well as school systems and other interested groups. For safety tips you can use right now, see the "Autism Safety" section of MAIER's Maine Parent Guide to Autism Spectrum Disorders. Phone: 207.415.1392; Email: nbrown623@aol.com
Center on Secondary Education for Students with Autism Spectrum Disorders: This research and development project is funded by the U.S. Department of Education and focuses on developing, adapting, and studying a comprehensive school and community-based education program for high school students on the autism spectrum. Research and resources suitable for families, professionals, and educators to support students through their high school years and the transition to adulthood.
The Indiana Resource Center for Autism : Conducts training, consultations, engages in research and disseminates information to build local community capacity to support children and adults on the autism spectrum.
Kennebec Valley Community College: Kennebec Valley Community College offers undergraduate courses related to educating/working with children with ASD and an associate degree for applied science in autism studies. Phone: 207.453.5822
Maine Autism Institute for Education and Research (MAIER): MAIER is a partnership between UMaine's College of Education and Human Development and the Maine Department of Education. MAIER offers education and training about evidence-based practices for professionals working with children and families with autism spectrum disorders, including undergraduate and graduate courses. The institute offers services, resources and information, support and guidance, and tools to contribute to awareness regarding their children with ASD for families. Contact MAIER to be placed on their mailing list for e-newsletters, event announcements and other items of interest to Maine families affected by ASD.
Phone: 207.581.2352; Email: maineautisminstitute@maine.edu
National Professional Development Center on Autism Spectrum Disorder: The NPDC works to develop free professional resources for teachers, therapists, and technical assistance providers who work with individuals with ASD. Resources include detailed information on how to plan, implement, and monitor specific evidence-based practices.
Supporting College Students with Autism Spectrum Disorders on campus: Teens and adults with autism are increasingly present on college campuses nationwide. To support the success of potential and current students with ASD on Maine campuses, we have gathered a list of resources for families, faculty, staff, and peers. It is our hope to encourage greater understanding of the condition and how it may impact individuals, in support of greater understanding, acceptance, and inclusion in our campus community.
Transition to Adulthood Resources
UMaine Center for Community Inclusion and Disability Studies : Maine's University Center for Excellence in Developmental Disabilities (UCEDD). CCIDS brings together the resources of the university and Maine communities to enhance the quality of life for individuals with developmental disabilities and their families. Our statewide mission is met through interdisciplinary education, research and evaluation, community engagement, and dissemination of state-of-the-art information that reflect the guiding principles of inclusion, diversity, universal design and access, and social justice.
---

The Maine Department of Education provides significant support and funding for the activities and outreach of the Maine Autism Institute for Education and Research. Special thanks to Erin Frazier, Director of Special Services Birth-20, Maine Department of Education, for her ongoing support for this project. To learn more about this unique partnership, see the "About Us" tab above.