Athletes for Sexual Responsibility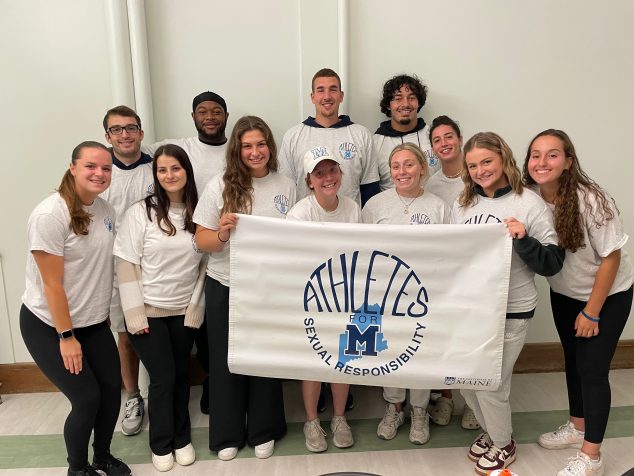 College athletes struggle with a number of sexuality issues, ranging from pregnancy prevention, sexually transmitted disease prevention, dating dilemmas, communication problems, date rape and gang rape. The University of Maine is addressing these serious national problems through a unique peer education program that shows athletes as more than role models for physical strength, agility and stamina, but also as role models for appropriate social and sexual behavior. This program has become a model for colleges and universities across the country.
Athletes for Sexual Responsibility was developed in 1990 by Dr. Sandra L. Caron, Professor of Family Relations and Human Sexuality. The semester long program trains student-athletes to present a variety of workshops including: "Rape Awareness," "Smart Sex" and "Drinking & Dating." It uses athletes as role models and actors who portray characters in damaging or potentially harmful sexual situations who than engage the audience to explore positive alternatives. The current troupe includes male and female student-athletes, representing the various intercollegiate sports at the University of Maine. For more information contact Dr. Caron at the University of Maine, 220 Merrill Hall, Orono, ME 04469 or call 207/581-3138.