About the Program
Located in a country known to have one of the richest cultures in Europe, you'll have the opportunity to witness the changing of the world on your study abroad to Blagoevgrad, Bulgaria. You'll be situated between in Southeastern and Western Europe with ample places to travel to and visit during your program whether in country or out.
With a dynamic environment of cafes, recreational facilities, and movie theaters, you'll be able to grasp and maintain a life full of both education and adventure. At the American University in Bulgaria, you'll choose from nine different majors and eleven minors, spanning traditional core liberal arts subjects as well as computer science and business programs.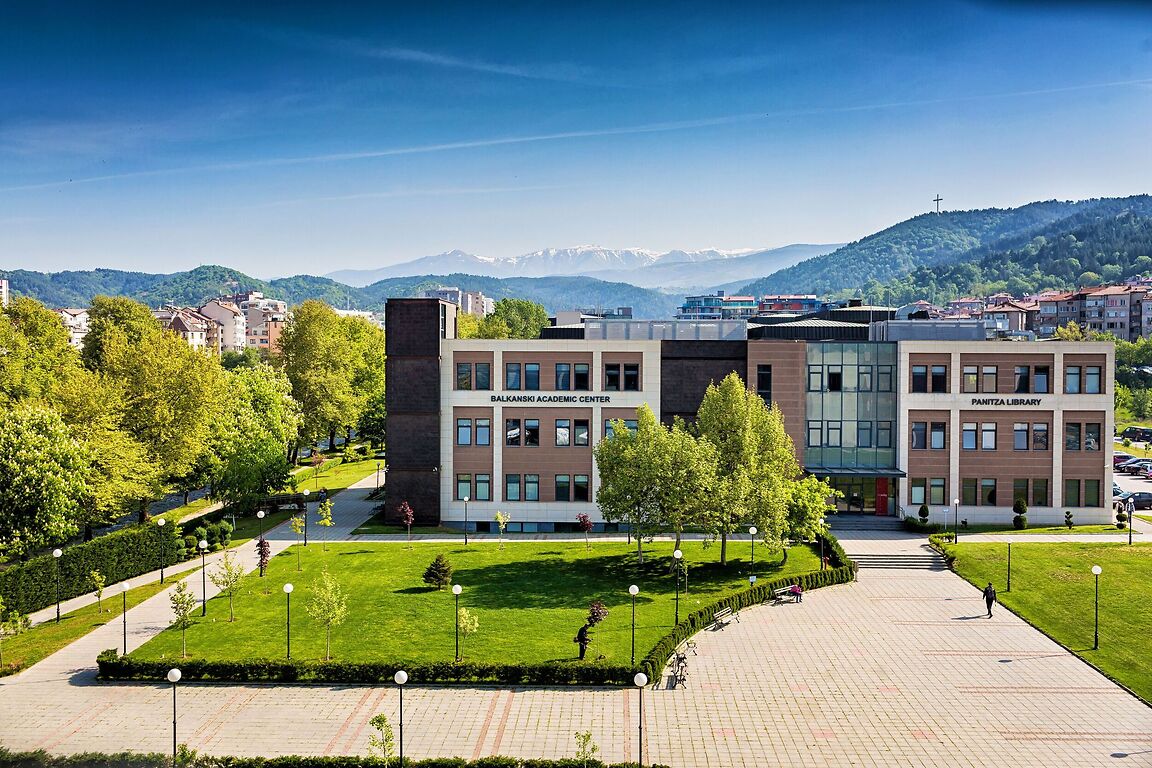 American University in Bulgaria
---
Requirements
Minimum GPA of 3.0
Subject Areas
Best Suited
| | |
| --- | --- |
| Communications & Journalism | Economics |
| English | History |
| International Affairs | Marketing |
| Management | Mathematics |
| Physics | Political Science |
| Psychology |   |
Other Areas
Anthropology
Business Administration
Computer Science
Public Policy
Self-designed major
European Politics
Fine Arts
Philosophy and Religion
Information Systems
Southeast
European Studies
Modern Languages and Cultures
Literature
Integrated Marketing Communications
Entrepreneurship
Film and Theater Studies
Finance
Fine Arts
History and Civilization
Information Systems
 
 
 
 
 
 
 
 
 
---
---
Academic Calendar
AUBG follows the US academic calendar. See the detailed AUBG Academic Calendar.
Fall 2023:
Orientation begins:  August 31

Classes begin:  September 7

Fall Break:  October 31 – November 6

Classes end:  December 13

Final Exams:  December 15-19
Spring 2024:
Orientation begins:  January 17

Classes begin:  January 22

Spring Break:  March 11-17

Classes end:  May 2

Final Exams:  May 7-11
Full-Time Enrollment
UMaine students must be registered for at least 12 credits each semester. Students are not encouraged to register for more than 15 credits each semester.
Academics
The American University in Bulgaria offers an American-style liberal arts education with English as the language of instruction to students from countries of South Eastern Europe and beyond. Presently, AUBG offers ten major and eleven minor programs. Education abroad students usually take 4-5 courses at 3 credit hours each.
AUBG uses the same credit and grading scale as UMaine.
Transfer Credits:
3 AUBG credits = 3 UMaine credits
---
Housing
AUBG has brand new residential halls. Exchange students will live in double or single rooms in one of three residence halls. AUBG provides a smoke-free environment and are disability accessible. The residence halls include aerobic rooms, two weight rooms, music practice rooms, a multipurpose room, billiard and ping pong areas, several television lounges, outside decks, and cafes.  Each building has a token-operated laundry facility in the basement for student use that contains washing and drying machines. Read more at Residence Life.
Budget
Estimated costs for a semester at the American University in Bulgaria. The visa application for Bulgaria for exchange students has no visa fee but students must travel to apply in person at the Bulgarian consulate in NYC.
---