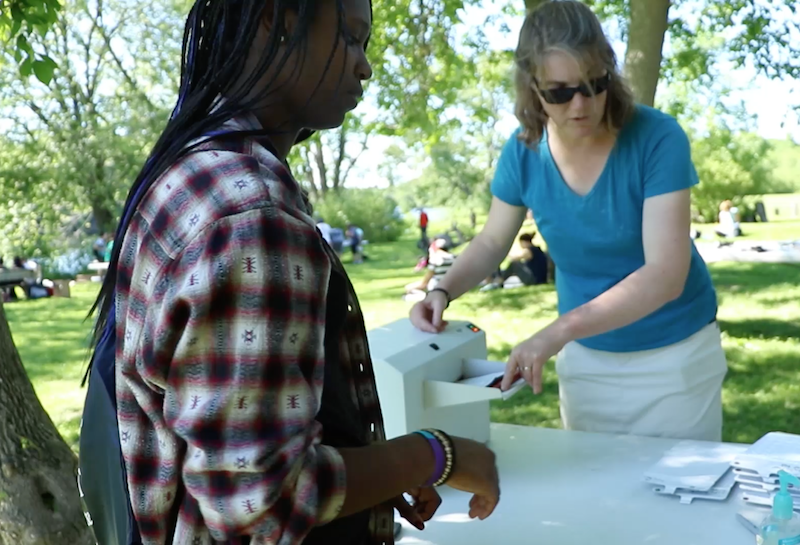 You can be part of a unique opportunity to engage students in real research, make a difference in your community, and gain valuable knowledge and skills. This year-long experience will begin with an institute at the University of Maine during the last week of June.
Program Requirements for Teachers
BE A TEACHER LEADER: MENTORING & DEVELOPMENT
Recruit at least 5 underrepresented-in-STEM students

Participate monthly in online Professional Learning Environment – led by PLE (professional learning environment) facilitator-teacher Cary James (1 hour/month)

Deliver artifacts or documentation of achieving  program benchmarks (monthly)
ENGAGE IN ENGINEERING & SCIENCE RESEARCH
Develop research projects with students

Use equipment/technology to collect data

on a local watershed

Spend 2-4 hours/week: sampling, reporting, analyzing data, meeting

Propose engineering/scientific solutions and recommendations
SET HIGH EXPECTATIONS
Enter projects in state or local science fairs or national competitions such as the Stockholm Junior Water Prize

Present research results to a local stakeholder group (e.g., town council, community members, and wastewater group)
Strongly recommended
Do outreach to local elementary schools

Develop plans for local communities that focus on best practices for reducing stormwater pollutants

Offer additional presentations to local stakeholders

Integration of water concepts into curriculum; alignment with NGSS
Teachers will be given a stipend. There is no fee to take part in this program or attend the Institute.