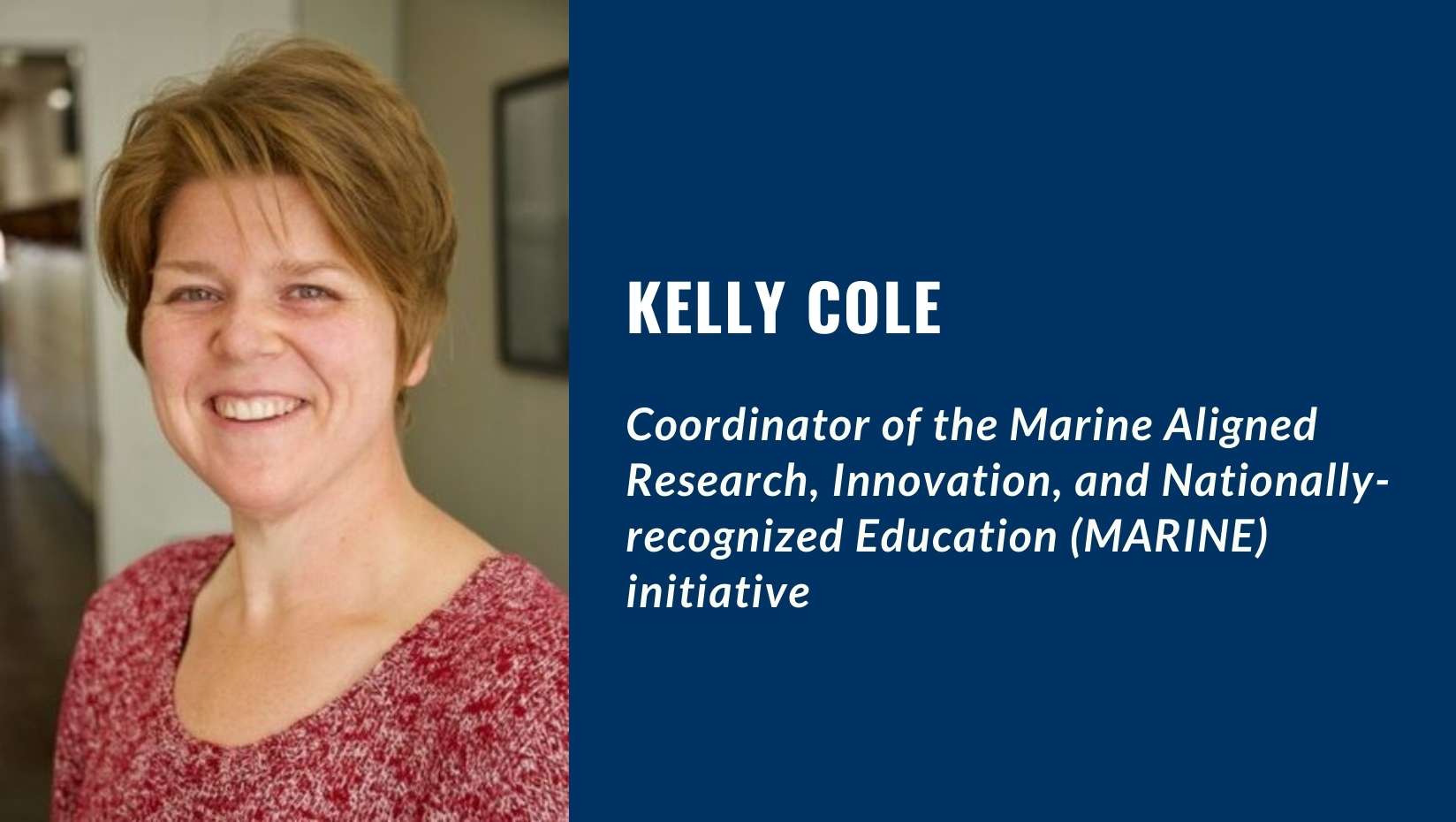 UMaine MARINE welcomes Kelly Cole as coordinator
Kelly Cole, UMaine assistant research professor of civil and environmental engineering, has been named Coordinator of UMaine's Marine Aligned Research, Innovation, and Nationally-recognized Education (MARINE) initiative.
Founded in early 2021, the UMaine MARINE initiative pulls together researchers from across the state to engage in innovative and interdisciplinary research, education and outreach related to the marine area.
"Marine science research is near and dear to my heart and something I've been involved in for the last seven years at UMaine," says Cole. "The capacity for interdisciplinary research and collaboration with government and industry is a huge strength of UMaine above other academic institutions throughout the United States. I'm excited to coordinate ways for researchers to participate in these opportunities."
Cole earned her doctorate in oceanography at Texas A&M University in 2014 before joining UMaine in 2015. She has been a member of The Oceanography Society since 2007 and the Coastal and Estuarine Research Federation since 2015. Her research interests include numerical modeling of ocean circulation, coastal and estuarine dynamics, river plumes and other buoyancy driven flow, geophysical fluid dynamics, and biological-physical interactions.
"I was drawn to UMaine specifically because of the unique, high impact interdisciplinary work happening here. I wanted to expand beyond my skills as a physical oceanographer to work in aquaculture, marine biology and ecology, as well," Cole says. "Maine is a wonderful place to live and work as an oceanographer because of the connection to the sea and respect for marine resources that is evident in every aspect of the state's culture."
A major goal of UMaine MARINE is to advance the coastal and marine-related needs of Maine businesses and communities. The initiative serves to host collaborative, interdisciplinary research on issues that impact the state of Maine and the people who live here.
Contact: research@maine.edu