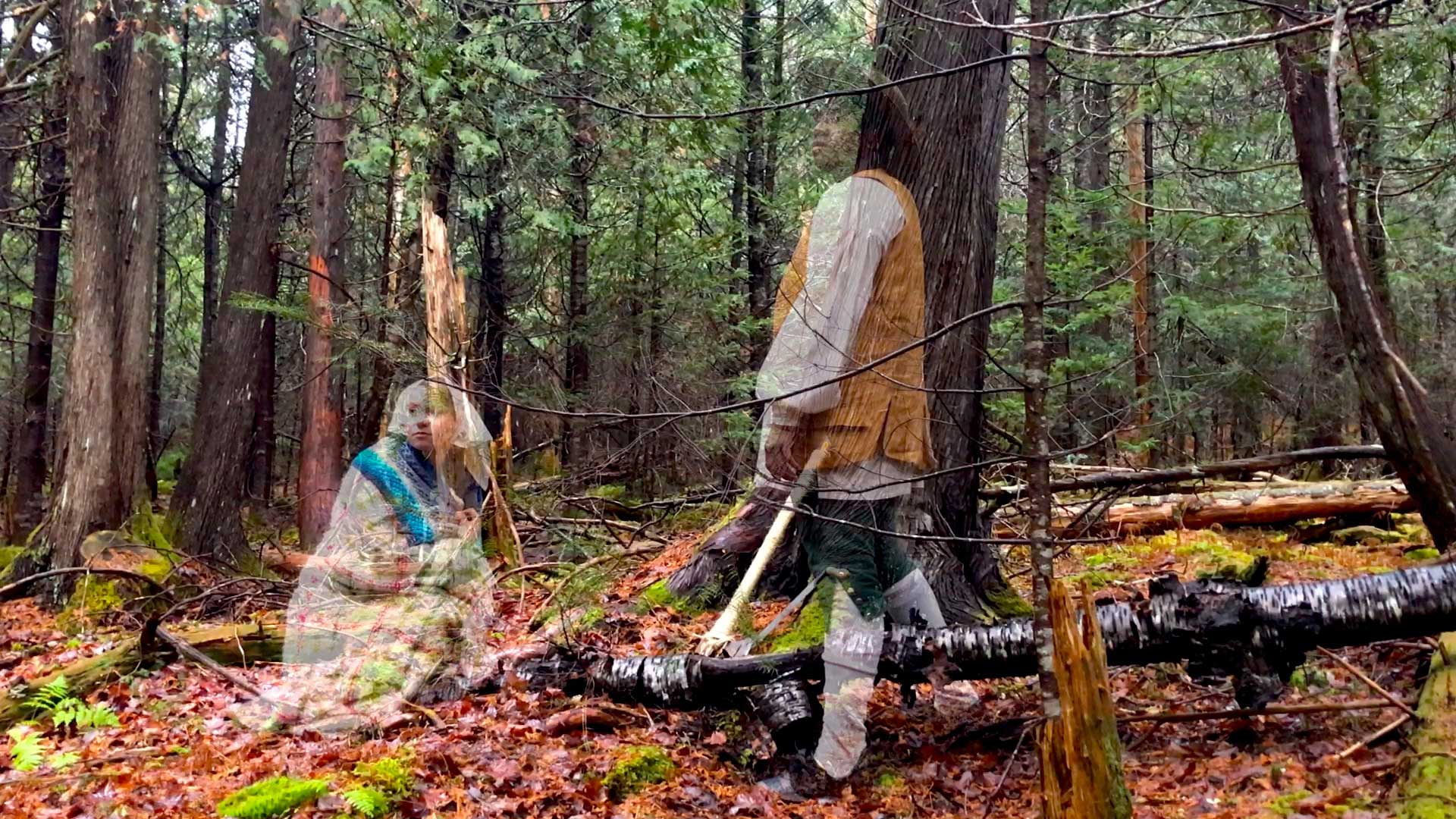 UMM Downeast Documentary crew reveals local and global stories
Creative Arts Faculty Alan Kryszak and his film students at UMaine Machias are drawing critical acclaim for their latest feature "Privacy & The Power of Secrets". The documentary shows different perspectives around data privacy and surveillance. Investigations into the past and present explore how collecting information affects society. From historical documents to face recognition technology, the film fosters discussion on a personal level.
Stories range from members of the Passamaquoddy nation telling oral histories of defending community women and preserving their heritage, animal rights activists seeking to end the inhumane treatment of dogs in medical labs, descendants of the governor who started and ended the Salem witch trials, a FEMA employee trying to protect people from floods, and many others. The Boston Globe called the team's work "artful and engaging, it's the way a movie like this should be made."
Students conducted research, interviews, and took turns in every role of creating the documentary. "They are the camera person, the lighting person, the sound, or they are the director saying when it starts and when it stops. So the students rotate very quickly when we're on the scene," says Kryszak. Back in the classroom studio, students continue to take on every role of editing and production. "They're always learning and doing it before they can even be intimidated," says Kryszak. With support from Kryszak's expertise and structure, the students are guided through experiential learning, high creativity, and collaboration.
"I really loved working on this project," says Grace Turse, a senior studying Media and Psychology at UMM. "The editing part was really fun, it was like putting the pieces of a puzzle together." Kryszak provides material and sets the film's concept before the course starts, takes on more sensitive interviews himself, and does post-production of the film after the course ends. Around ten students are in the UMM Downeast Documentary crew, or CMY 110/VID 101 which students can still sign-up for to be part of the next film.
During the past year, "Privacy & The Power of Secrets" had screenings at The Hague Global Cinema Festival and Sweden Film Awards. But this month, the film is coming home to Maine. On September 24, the UMM Performing Arts Center will have a showing at 7pm with free admission. Kryszak's first Downeast Documentary film with a UMM student crew, called "Whatever Works: Exploring Opiate Addiction", is also being featured on Maine Public Television on Sept. 16th at 10 pm.
Written by Clarisa Diaz