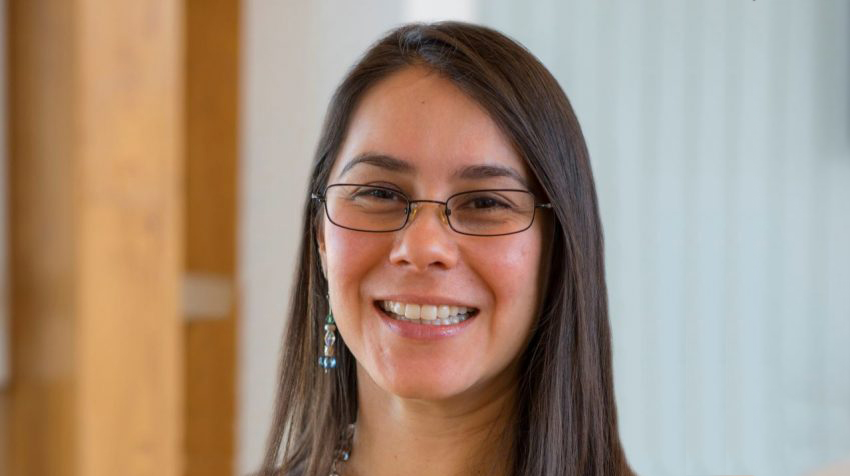 UMaine announces new Assistant Vice President for Research
Sandra De Urioste-Stone, associate professor of nature-based tourism in the School of Forest Resources has been named Assistant Vice President for Research at the University of Maine starting June 1st.
De Urioste-Stone received her Ph.D. from the University of Idaho. Prior to joining the University of Maine in 2012, she served as department chair, instructor and researcher at the Universidad del Valle de Guatemala. Her research there looked at issues in sustainable tourism, global changes, One Health, and collaborative management of natural resources. She also served as the Ecotourism Program Manager for a conservation non-profit organization in Guatemala, Fundación Defensores de la Naturaleza, working with indigenous and rural communities.
"I am delighted to welcome Dr. De Urioste-Stone as an Assistant Vice President for Research. She is a talented and accomplished researcher and educator, who in this new role will be supporting the realization of strategic initiatives that advance UMaine as a world-class research university of global impact and local relevance," says Vice President for Research and Dean of the Graduate School Kody Varahramyan.
De Urioste-Stone's research at UMaine focuses on enhancing resilience and sustainable rural livelihoods of natural resource-dependent communities, engaging stakeholder partners in the research process, and training the next generation of applied researchers. Current projects involve collaborative and interdisciplinary research that increases understanding of the drivers of change and enhances the adaptive capacity of human-natural systems.
Her collaborative work has contributed to over $9 million in external and internal research grants including the National Science Foundation Research Traineeship (NRT) Program award for "NRT: Enhancing Conservation Science and Practice," a five-year, $2.9 million grant to train graduate students in research-based curricula to pursue a range of STEM careers in all workforce sectors associated with conservation efforts.
In discussing the role, De Urioste-Stone said, "I am honored at the opportunity to contribute to UMaine's research initiatives in this new role while advancing strategic initiatives that benefit the UMaine community and stakeholders in Maine. I look forward to collaborating and learning from impressive researchers and leaders associated with the Office of the Vice President for Research and Dean of the Graduate School." She also serves as nature-based tourism program leader for the Center for Research on Sustainable Forests and is an associate for the Senator George J. Mitchell Center for Sustainability Solutions.
Contact: research@maine.edu