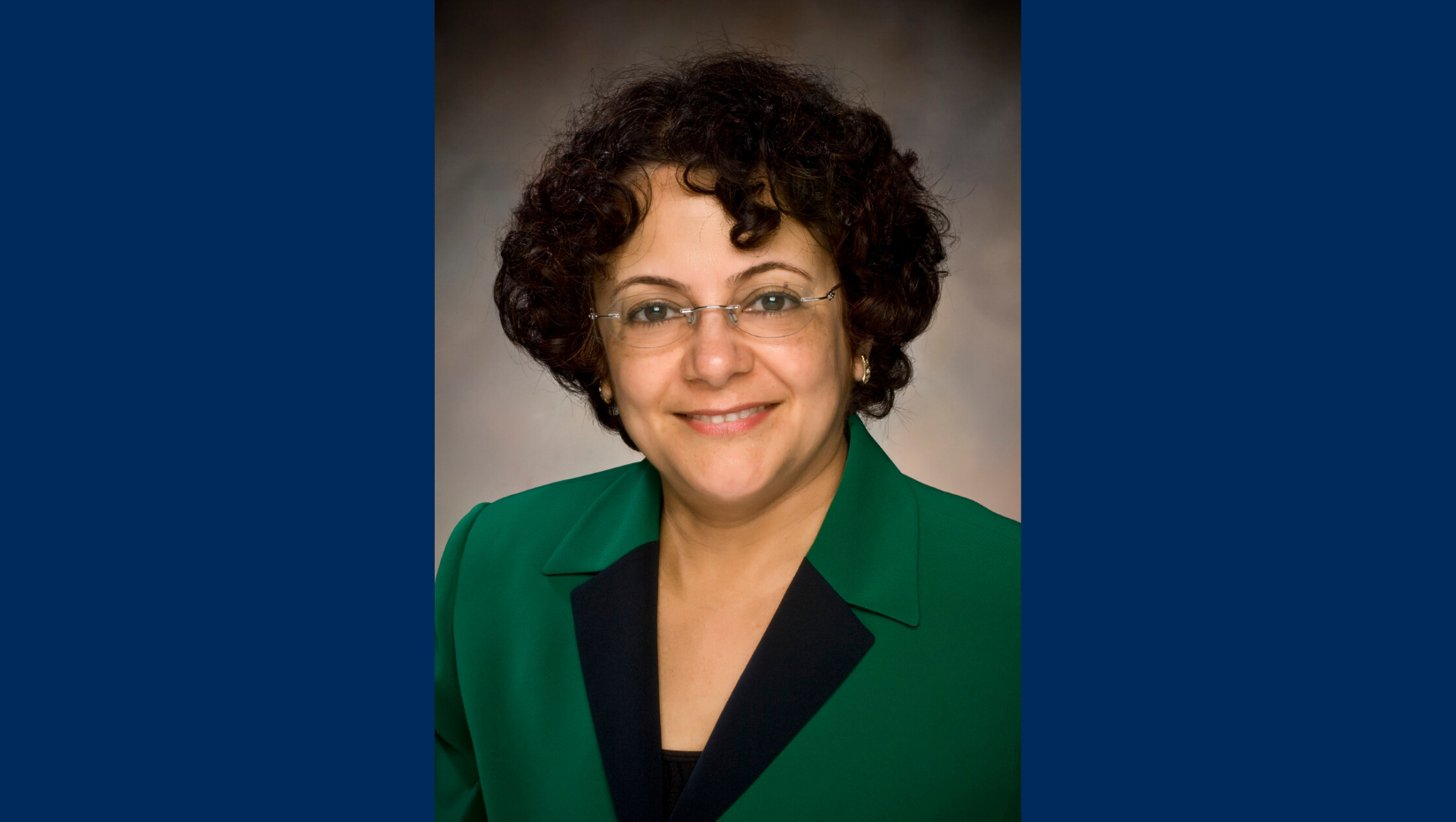 Welcome FIRST's New Director, Dr. Mukhopadhyay
An introduction from Dr. Kody Varahramyan
I am delighted to welcome Dr. Sharmila Mukhopadhyay to the University of Maine. She is the new Director of the Frontier Institute for Research in Sensor Technologies (FIRST). She has started in this role on January 1, 2020, after a nationwide search.
Dr. Mukhopadhyay's vision completely aligns with the University vision to grow FIRST into a world-class institute that leads research, education and development of cutting-edge sensor systems relevant to societal grand challenges and economic well-being.
She believes that advanced sensors and related technologies are bottlenecks to many of the global humanitarian challenges of today – ranging from clean water and eco-friendly infrastructure to disaster relief, health care and national security. Her own research involves multifunctional nanomaterials, composites and hybrid structures for energy, environment, and biomedical applications.
She earned bachelor's and master's degrees from the Indian Institute of Technology and a doctorate from Cornell University. Prior to joining FIRST, Dr. Mukhopadhyay was Professor of Mechanical and Materials Engineering Department of Wright State University (WSU) and founding Director of their National Academies-Grand Challenges Scholar's Program, as well as the Center for Nanoscale Multifunctional Materials. She has also served as a Jefferson Science Fellow with the National Academies, where she was Senior Scientific Advisor for the US Department of State.
Dr. Mukhopadhyay has authored more than 150 publications and served as the principal investigator of 50 research projects funded by a variety of agencies such as NSF, DOE, AFOSR, AFRL, NASA, OBOR, EPA, as well as private foundations and industry. She serves on editorial boards of journals, review panels of funding agencies, and on executive committees of professional societies, as well as community outreach groups. She has organized and co-organized several national and international symposia, and is past chair of the Electronics Division of American Ceramic Society. She is a recipient of the Albert Nelson Marquis Lifetime Achievement Award, and an elected Fellow of the American Ceramic Society.
Kody Varahramyan
Vice President for Research and Dean of the Graduate School