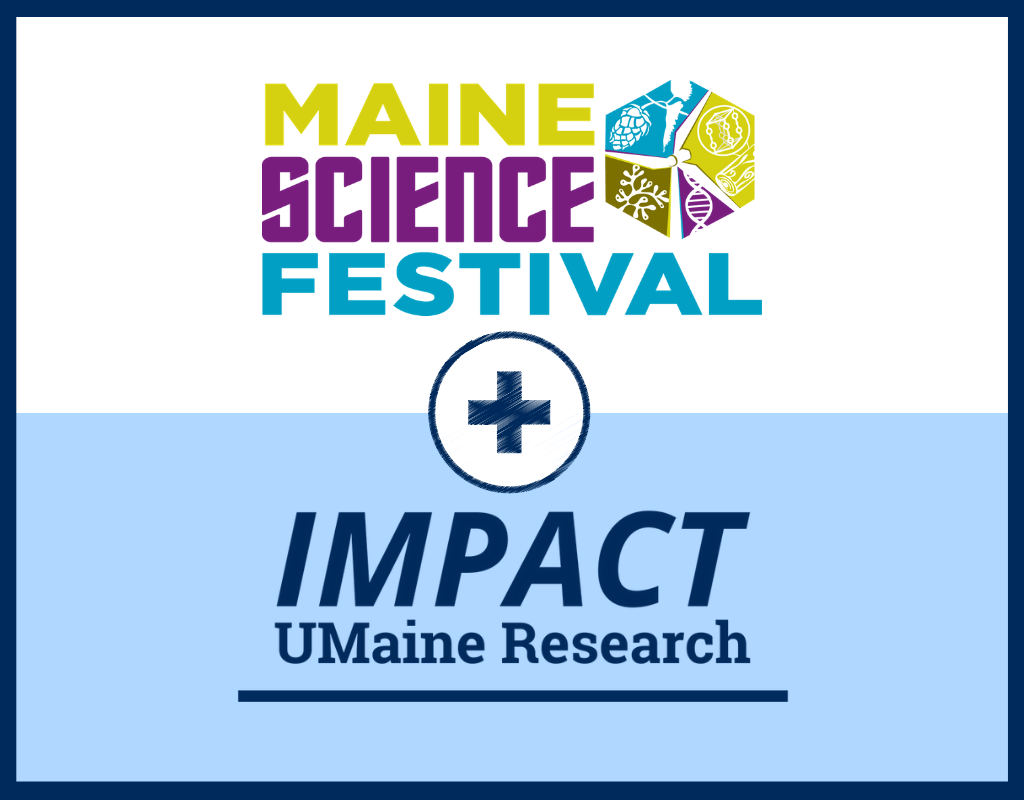 UMaine Research connects with community at 2019 Maine Science Festival
The 2019 Maine Science Festival (MSF) was a celebration of contemporary scientific knowledge in various fields. The fifth annual MSF Exploration Stations event took place at the Cross Insurance Center on March 16 where UMaine Research hosted an "Ask a Researcher" table.
Other MSF events that week showcased more than 70 events and activities including forums and workshops, encouraging public interest in the sciences.  Some of the featured research areas included the science of aging, the ecology of disease and solar energy in Maine.
Many UMaine institutes and colleges partnered in MSF, including the College of Engineering, College of Liberal Arts & Sciences, Cooperative Extension, University of Maine Museum of Art, Emera Astronomy Center & and M.F. Jordan Planetarium , Advanced Structures & Composites Center, Aquaculture Research Institute and the Senator George J. Mitchell Center for Sustainability Solutions.
At MSF 2019, community members expressed a great deal of interest in UMaine research.
Nancy Babcock of Newry says she wants to learn more about interesting research happening locally and other attendees surveyed indicated interests in several fields including molecular biology and biochemistry.
Many members of the public like Kara Jones of Orrington and Maria Smart of Bangor attended MSF to encourage their children to pursue scientific knowledge and research.
Science-lovers of all ages engaged in enlightening scientific discussions with representatives from the UMaine research community and also took this opportunity to ask questions on scientific topics to UMaine researchers.
Stacey Carlisle of Veazie has participated in field trips and events at the Emera Astronomy Center and M.F. Jordan Planetarium, highlighting the importance and success of UMaine's research outreach events like MSF.
Sarah Joughin of Orono says research subjects that are important to her include climate change, gender violence, impact of hate speech on communities and benefits of diverse and inclusive communities on innovation.
"I'm a mother interested in making sure our planet is in good shape for my children, grandchildren and beyond," says Joughin.
Joshua Behringer of Old Town is uniquely interested in sport/entertainment consumerism and trends, sociological and psychological studies into fans, and effective venue management and trends. He hopes UMaine will one day be on the forefront of teaching and researching in these areas.
The new model of research in the 21st century is stakeholder-driven and public outreach-oriented. MSF is an ideal platform for public-researcher dialogue on UMaine research and its future. Community members shared important topics of research that they want to hear more about and voiced their support and appreciation for Maine's research university.
Author: Baidehi Roy
Media Contact: Christel Peters, 207.581.3571