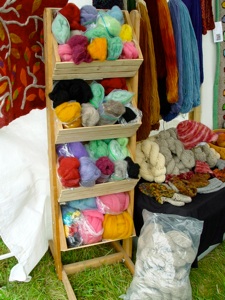 Vendor Holiday Shoppe Information

Holiday Shoppe Information for Vendors
What once began as a small fellowship of local crafters has blossomed over the years to become one of the Page Farm and Home Museum's favorite events:  the annual Ye Olde Holiday Shoppe.
Each year the Page Museum transforms into a two story craft fair with flair, featuring over 20 local vendors featuring products ranging from fresh cheeses and baked breads, to fine jewelry, quilts, handmade rugs, paintings, and much more.
As the fair has grown in popularity over the years, so has interest in becoming a vendor.  Due to limited space, a few guidelines have been put in place to streamline the vendor application process:
The event is by invitation only, with priority given to returning vendors.  Additionally, all vendors are asked to provide products which reflect the mission of the Page Farm and Home Museum by producing a Maine-made craft which harkens back to a traditional Maine art form (or food item such as cheeses, maple sugar products, butters, breads, etc.).  *The re-selling of craft items is not permitted.
If you are interested in applying as a new vendor, please download and complete the Ye Olde Holiday Shoppe application and submit it.  You will receive a confirmation upon receipt of your application.  Returning vendors have until the end of day on September 30th of each year to RSVP their participation to the Event Coordinator.  After such date, if space is available, new applicants will be considered and contacted via the Event Coordinator whose final decision will be based on providing the best fit for the fair, and product diversity. *New vendor applications must be received by September 30th to be considered for potential inclusion in the December craft fair.
Due to limited space, we understand that we will be unable to accommodate all requests.  Below is a list of links of reputable craft organizations and venues which may serve as an alternative option for new vendors seeking the opportunity to share their products should the Page Museum be unable to accommodate you.
The Maine Crafters Association