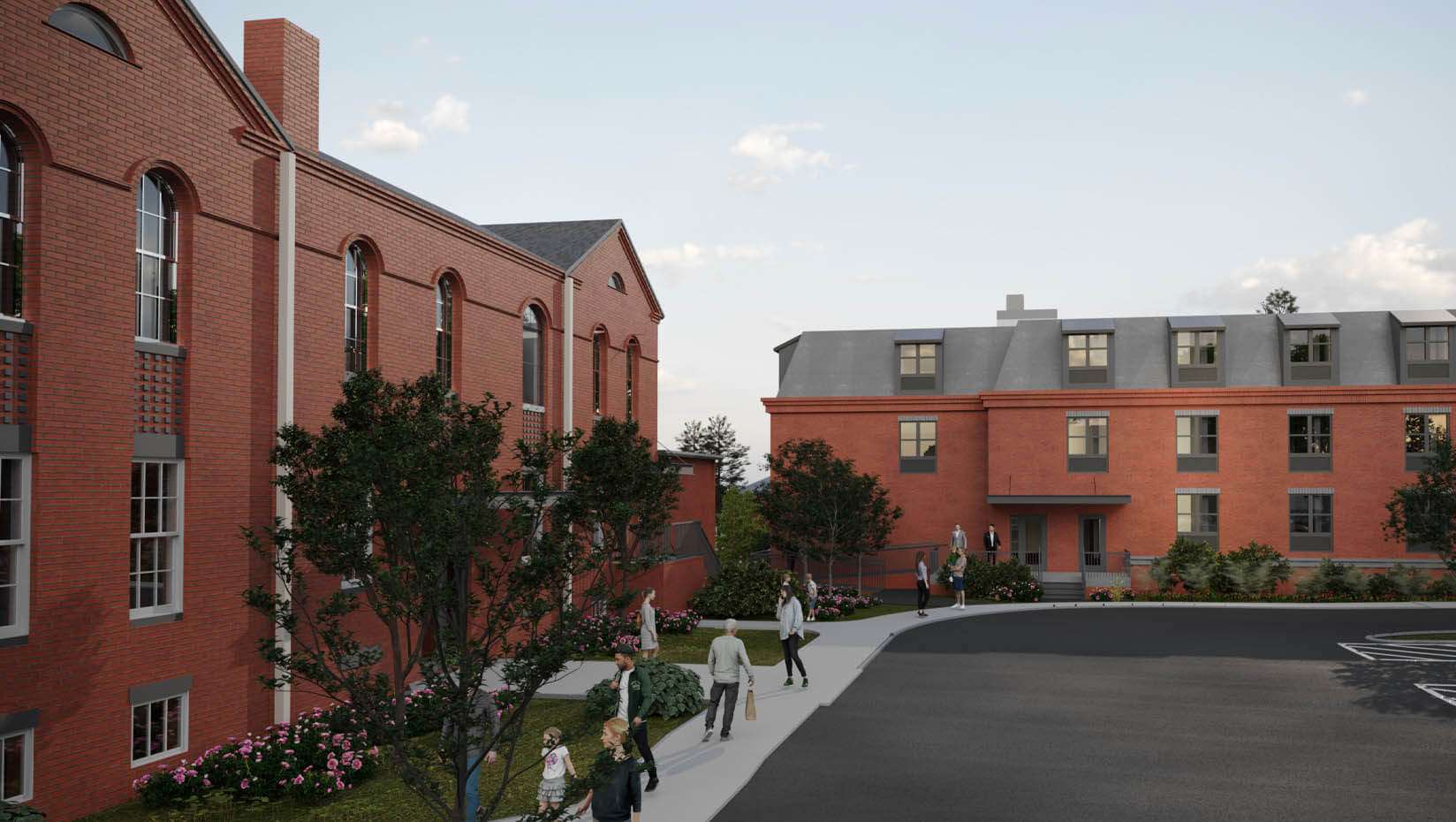 Hotel Ursa opening in early spring at UMaine 
Hotel Ursa, a new independent hotel with 95 rooms and suites, is opening in the spring at the University of Maine.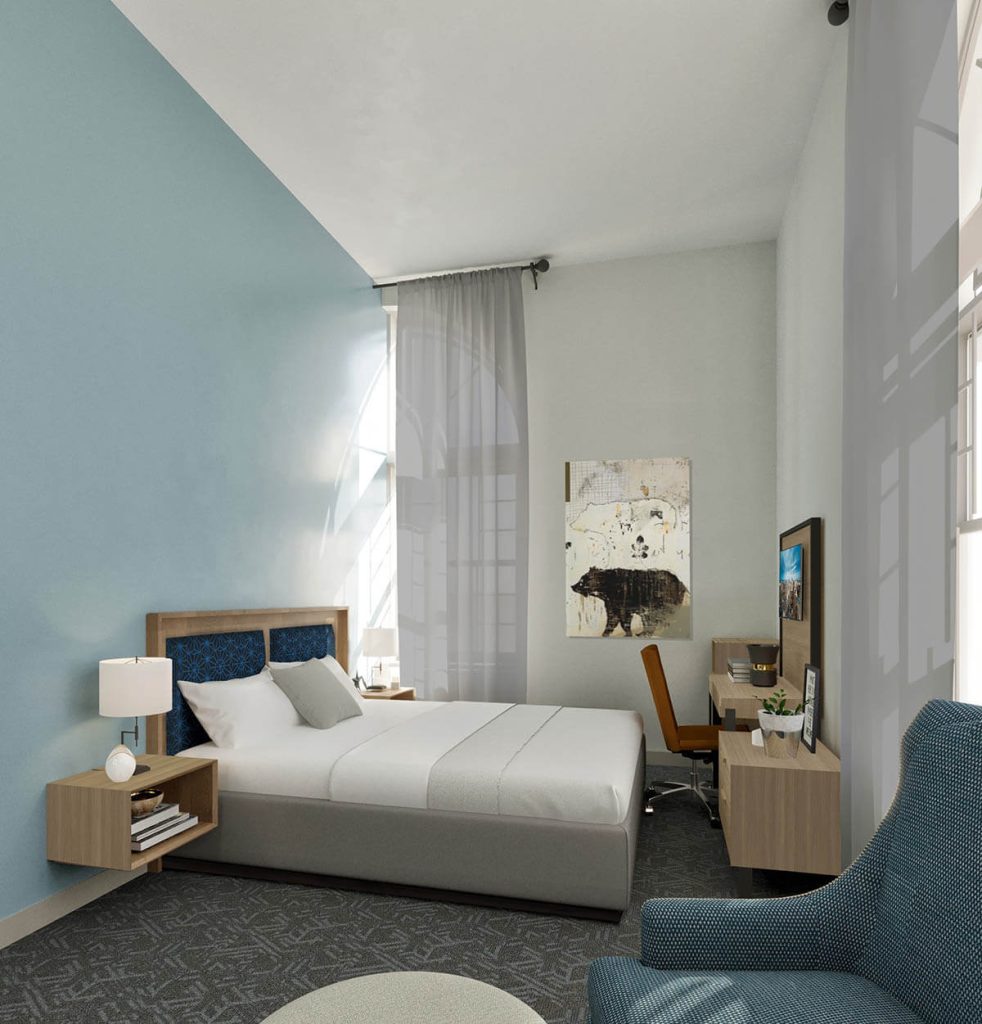 Hotel Ursa, inspired by the Ursa Major and Minor constellations and the North Star that connects them, was developed by renovating two of oldest buildings on campus, Coburn and Holmes halls, to offer modern rooms and suites that still possess a unique and historic charm. A new building was also erected and includes more contemporary guest rooms.
Complementing these facilities is MajorMinor, a cafe and bar where members of the university community and guests alike can hangout and enjoy locally roasted coffees, baked goods, snacks, Maine craft beers and wines by-the-glass. Designated hotel parking will be located between Fogler Library and Holmes Hall. There also will be a small parking lot next to Coburn Hall.
In addition to preserving historic structures on campus, which have been unoccupied for more than a decade, the hotel will provide UMaine and the surrounding communities with high-quality campus-based hospitality services to support events, outreach and community collaboration.
Learn more about the hotel on its website.
Construction for the hotel, a joint venture of Radnor Property Group, a real estate development company, and Harrison Street, an investment management firm, began in September 2022. Archetype Architects designed the facilities and Wright-Ryan Construction managed their construction. The property is operated by Portland-based Olympia Hotel Management.
Contact: Marcus Wolf (UMaine); 207.581.3721; marcus.wolf@maine.edu; Anna Henderson (Olympia Hotel Management), ahenderson@theocos.com.