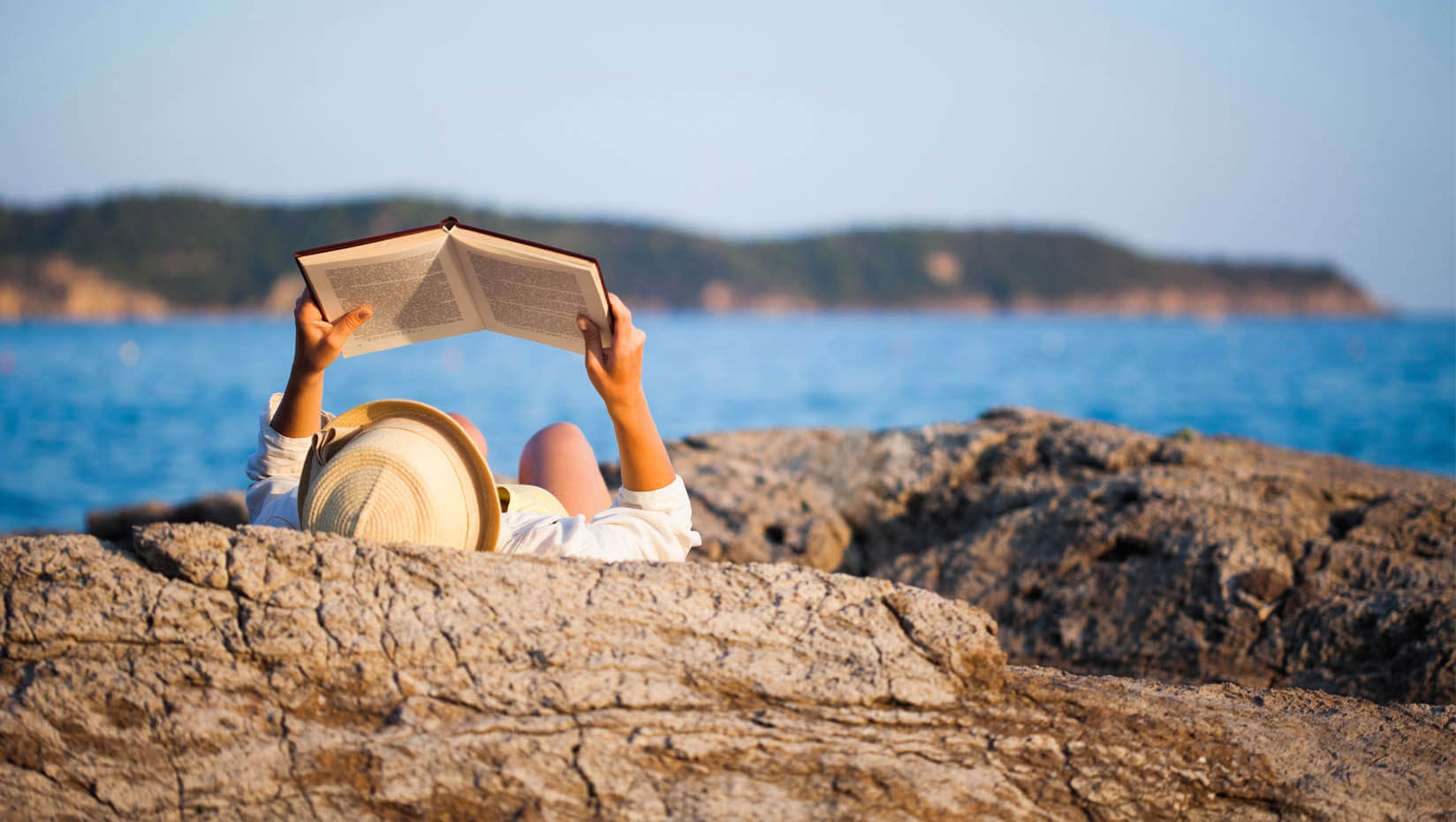 7 summer reading recommendations from UMaine English faculty
Summer is the best time to catch up on reading for fun. University of Maine's English professors always take advantage of this season to immerse themselves in literature that they aren't teaching in class — and they are experts on what's great to read during the long, warm days of summer.
If you are looking for a beach read, camp read or any read in between, here are seven suggestions from faculty in the UMaine Department of English that will have you turning pages all summer long.
"True Biz" by Sara Nović (2022)
"'True Biz' is set at River Valley School for the Deaf, a boarding school run by February Waters, a CODA (child of Deaf adults). Fifteen-year-old Charlie, who is deaf but has never learned sign language — she was raised by hearing parents and received a cochlear implant as an infant — transfers to River Valley after her parents' divorce. The chapters alternate in terms of perspectives, providing readers access to the minds of February, Charlie and other students at the school. Interspersed among these chapters are other 'documents' — illustrated guides to learning basic A.S.L. —and February's lesson plans on Deaf culture and history, for example. While this is both a coming-of-age story and a love story (of sorts), it is an activist novel at its core, critiquing institutions such as education and health care that are systematically ableist. Anyone with an interest in education, language, and/or disability rights will appreciate this novel!"
— Hollie Adams, assistant professor of English, author of "Things You've Inherited from Your Mother" (NeWest, 2015) and "Deliver Me from Swedish Furniture" (Zed, 2017)
---

"White Noise" by Don DeLillo (1985)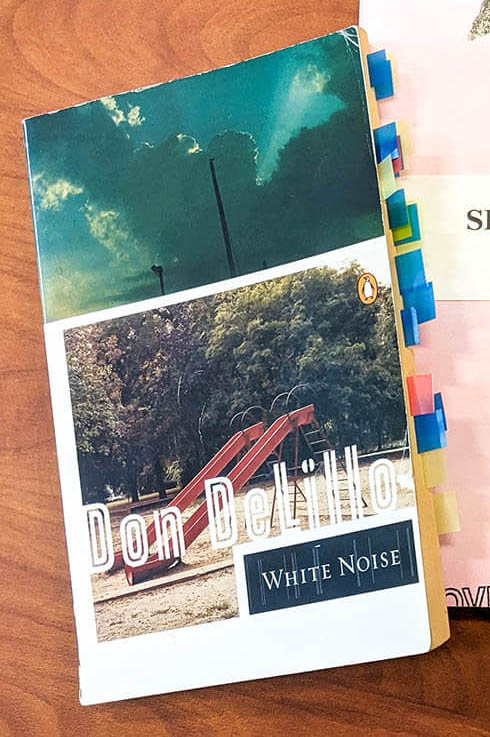 "I re-read Don DeLillo's 1985 novel 'White Noise' at least once a year. It's broadly about a college professor, his career and his family, but the book is loosely plotted and it's maybe more accurate to say that it's a funny and frightening (and frighteningly prescient) satire of the totality of American life — of consumerism, media spectacle, technology, and the fear of death."
— Brian Jansen, lecturer in the Department of English, humanities specialist for the Clement and Linda McGillicuddy Humanities Center
---

"Sea Change: A Novel" by Gina Chung (2023)
"I'd recommend 'Sea Change: A Novel' by Gina Chung. It's such a striking, daring, and propulsive novel that I think anyone would find it delightful and captivating."
— Morgan Talty, assistant professor of English, author of "Night of the Living Rez" (Tin House, 2022)
---

"Severance" by Ling Ma (2018)
"On the topic of prescience, Ling Ma's 'Severance' is a brilliant novel about a global pandemic: a flu-like illness which reduces the infected to a zombie-like state of compulsive repetition. A lot of accounts of the book focus on the eerie parallels to COVID-19, which the novel predates by two years, but I think those accounts tend to miss that it's also about the immigrant experience, work and the circuits of global trade. It's also beautifully written."
— Brian Jansen, lecturer in the Department of English, humanities specialist for the Clement and Linda McGillicuddy Humanities Center
---

"Barkskins" by Annie Proulx (2016)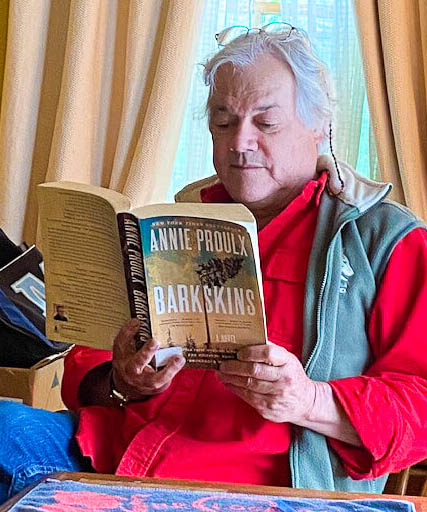 "The novel spans 400 years through a pantheon of characters, all involved in the logging industry of North America. There's even a segment that takes place in New Zealand. Through the centuries and generations, the reader never loses the thread of the story."
— Hank Garfield, lecturer in the Department of English, author of "The Lost Voyage of John Cabot" (Simon & Schuster, 2004), "Tartabull's Throw" (Simon & Schuster, 2001) and more
---

"How to Blow Up a Pipeline" by Andreas Malm (2021)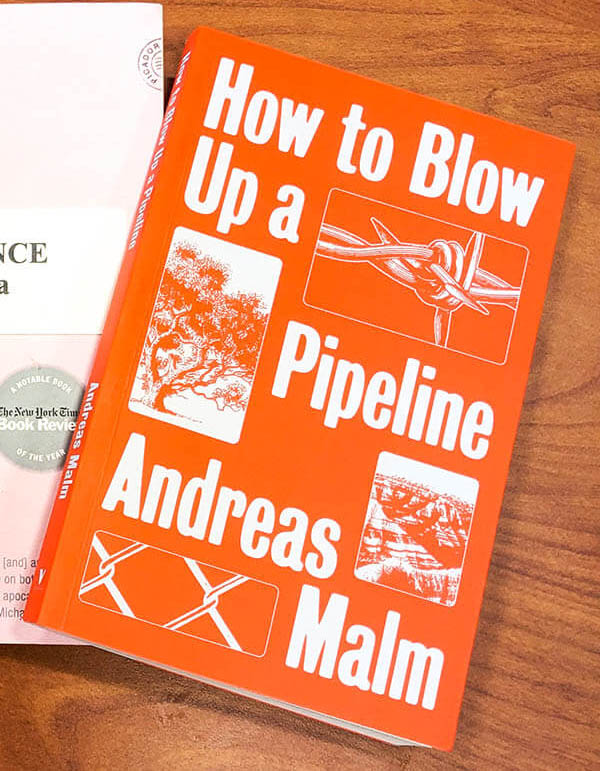 "Despite the title, Andreas Malm's work of nonfiction 'How to Blow Up A Pipeline' is not a user's guide to eco-terrorism; rather, it is an incisive and well-written provocation about the history and limits of peaceful protest. The book's core argument: if we accept, per the scientific consensus, that climate change is a genuine crisis for humankind and that current efforts are not likely to keep us within the 1.5- to 2-degree target of temperature increase that would avert total catastrophe, at what point does sabotage become morally acceptable?"
— Brian Jansen, lecturer in the Department of English, humanities specialist for the Clement and Linda McGillicuddy Humanities Center
---

Tana French's Dublin Murder Squad series (2007–2016)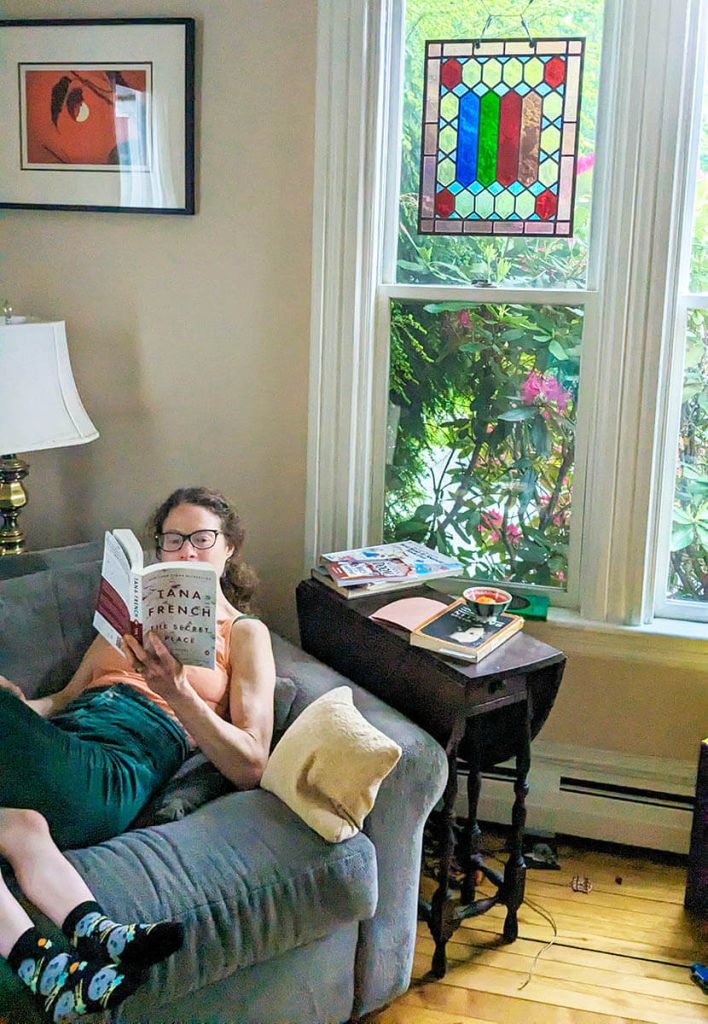 "As a scholar of the British Romantic period and with a focus on the novel, I always have so many books I want and need to read or reread, it is hard to make extra time for outside reading. This is especially true now as a mother of two. But every summer I allow myself the familiar and luxurious pleasure of a few tantalizing just-for-pleasure reads, a throw-myself-on-the-couch kind of read, no pen in hand. Last weekend I read nearly half of one of Tana French's [Dublin Murder Squad] books, 'The Secret Place,' while my five-year old son was sitting nearby building with a new set of Legos. I bought him a second set later in the weekend so that I could read more! French's series, which I started two summers ago, includes six books, each one as riveting as the last. I loved mysteries and books with fantastic or supernatural thrills as a kid, and French's books make me an avid page-turner once more. French's gift is to interweave the developing investigation at hand with the complexities of the detective's internal world so that readers are working to figure out what drives or haunts the detective as much as and often in relation to whatever crime the detective is aiming to solve. Worlds collide in these novels: that of the criminal's, the suspect's, the detective's. Past and present intersect. One book often interconnects with another, providing new insight or nuance — and startlingly given the genre, almost pushing readers to rethink and reread an earlier book in the series."

— Elizabeth Neiman, associate professor of English and Women's, Gender, and Sexuality Studies
These seven suggestions are sure to get you started on your summer reading list. Happy reading!
Contact: Sam Schipani, samantha.schipani@maine.edu