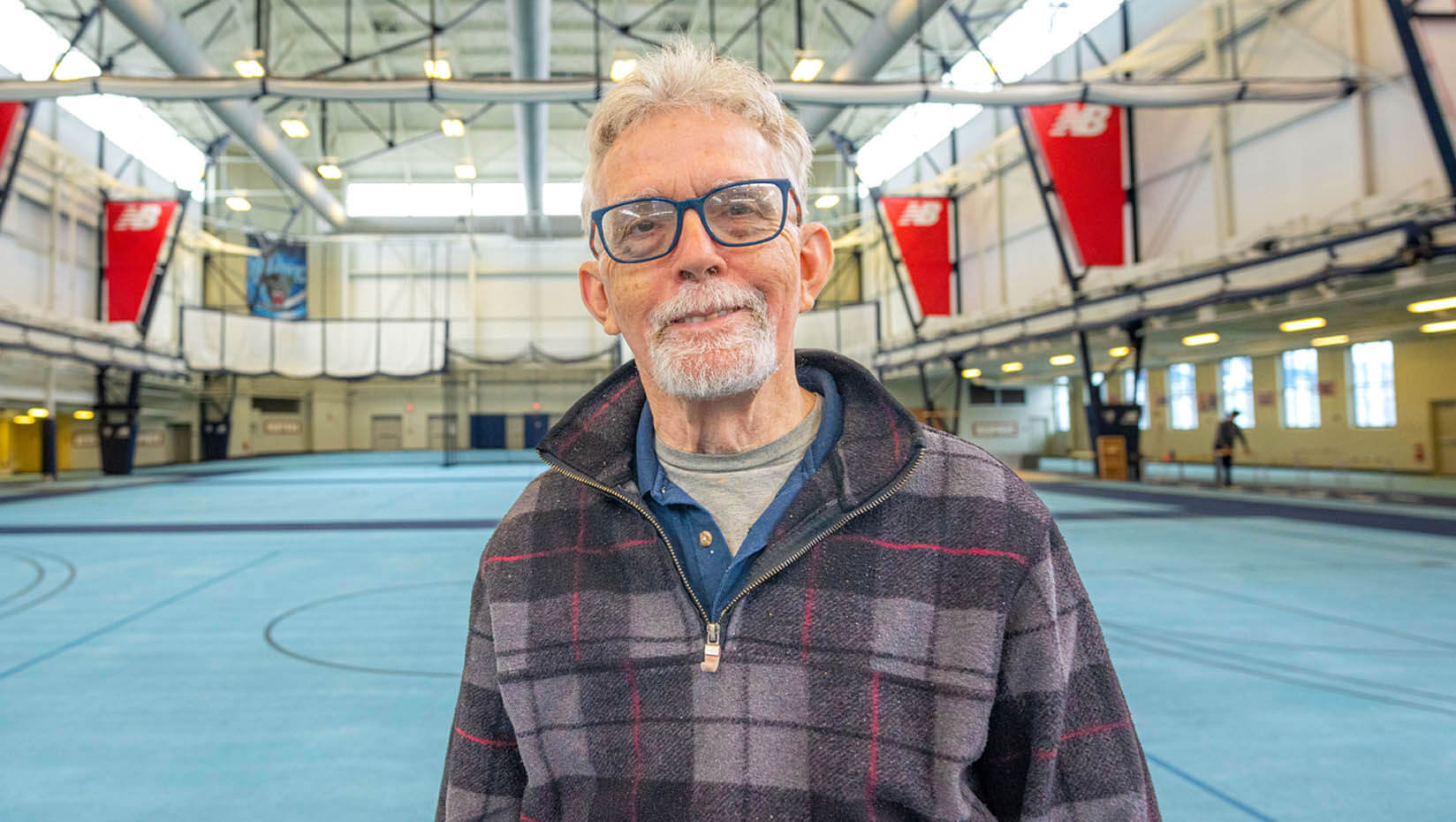 Tardy receives 2023 Black Bear Award for Extraordinary Impact
James Tardy, the lead facilities maintenance worker for the University of Maine athletics complex, is the recipient of the 2023 Black Bear Award for Extraordinary Impact.
The annual award, established in 2021, recognizes an individual or group at UMaine that exceeds expectations, contributes positively to the university community and makes an extraordinary impact through their efforts.
Tardy has been a member of the UMaine community since 1974. For the past two decades, he has supported the custodial and event logistics needs of UMaine Athletics. As a lead facilities maintenance worker, Tardy is responsible for coordinating all planned custodial tasks and responding to related needs in the athletics complex. He also provides behind-the-scenes support for athletics programs.
Countless members of the UMaine Athletics community appreciate Tardy's dedication to and passion for supporting student-athletes and Black Bear Nation events and programs. He is known for "taking ownership of his area," ensuring that any operational- or maintenance-based needs are addressed. That includes ensuring high standards are met during community use of athletics facilities for such critical events as commencement.
Tardy is considered the knowledgeable, reliable go-to person for UMaine athletics facilities maintenance. He is organized, customer-focused and student-centered, and "takes pride in doing his part to help make Maine the university we all know it can be."
Contact: Margaret Nagle, nagle@maine.edu